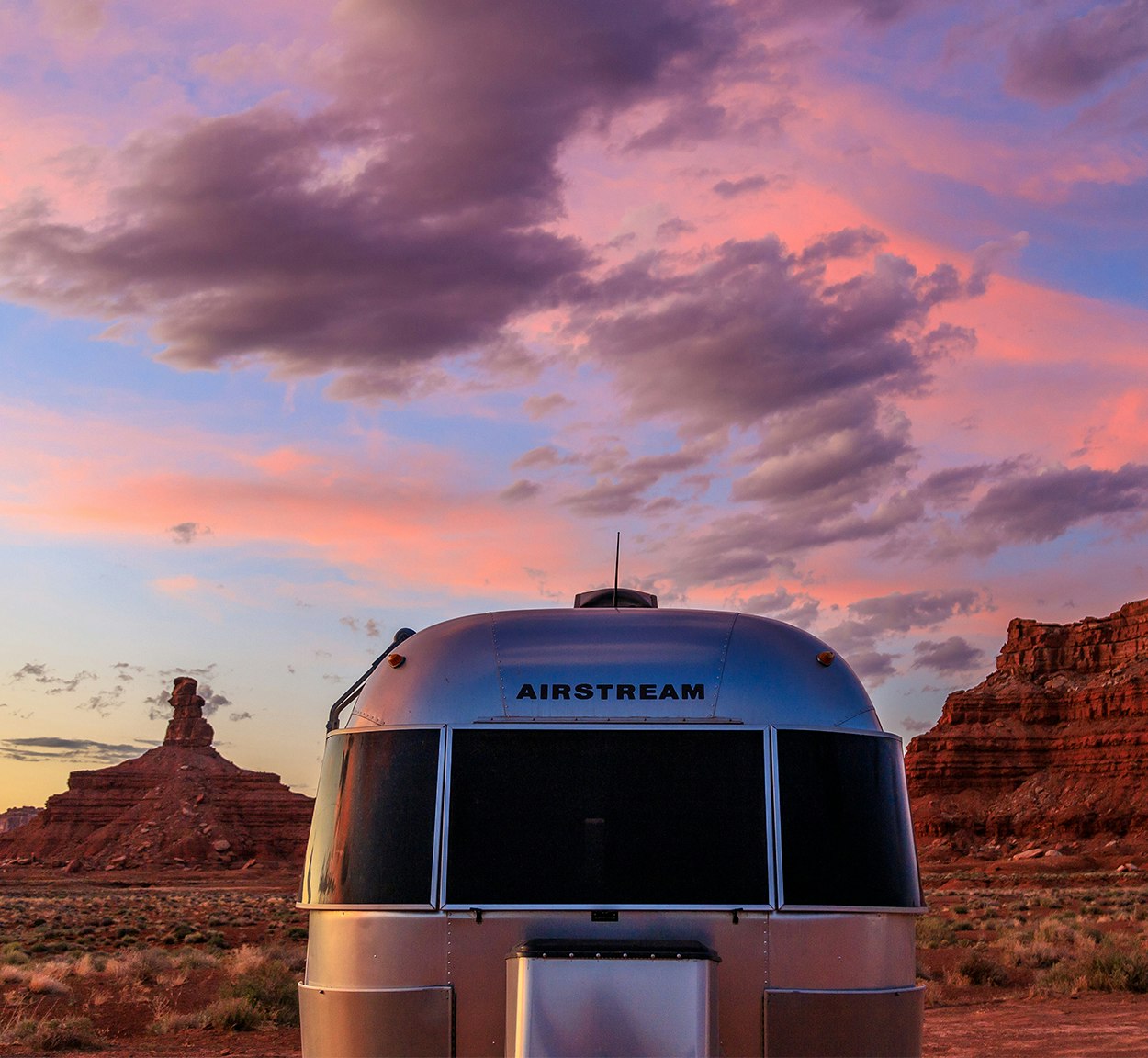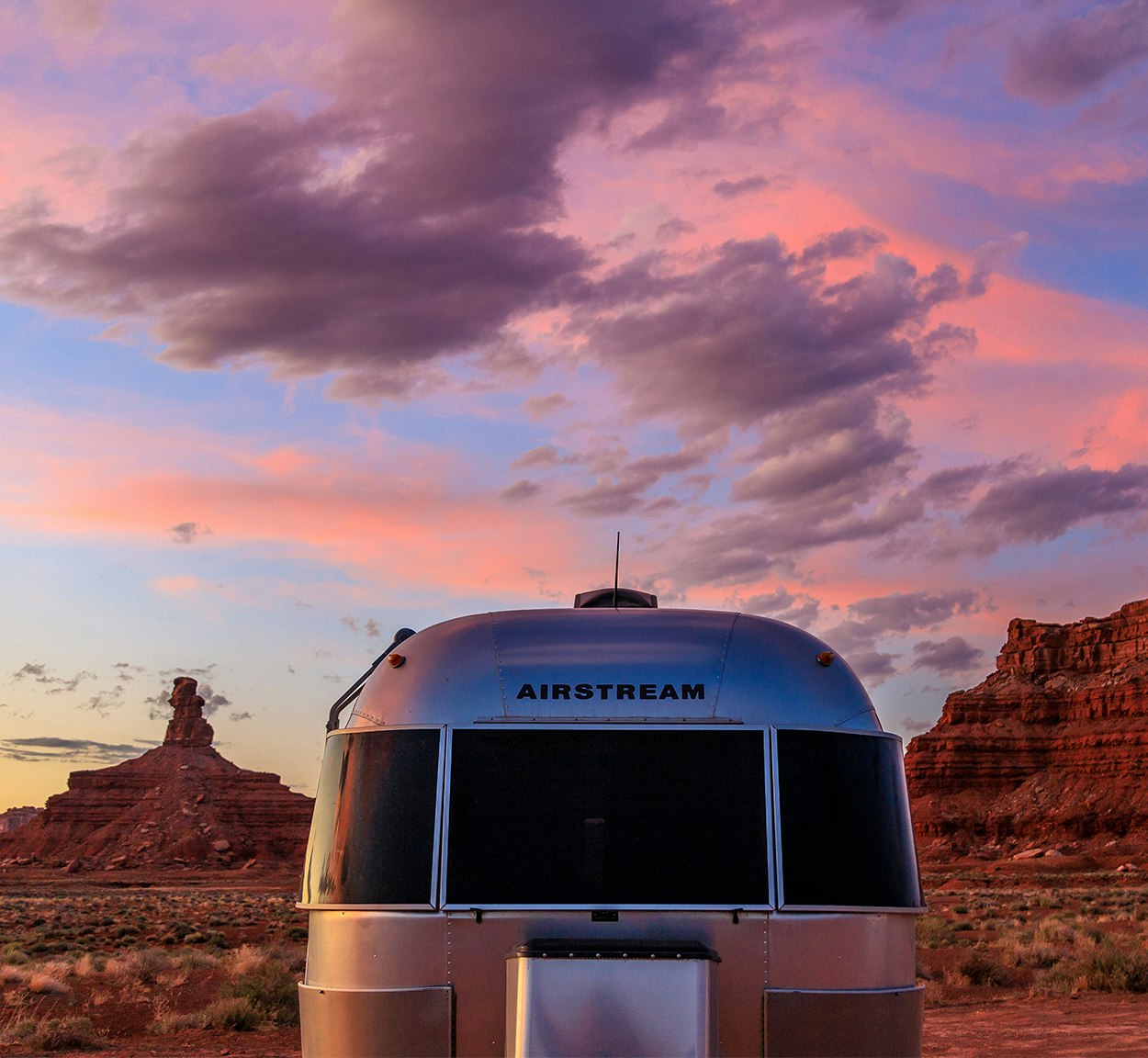 Ask an Airstreamer
Real Owners sharing their Real Experience
You've probably studied the product brochure, asked all the questions to your Airstream sales associate, and scoured the internet. Add to your deep knowledge and spend time with real Airstream owners who have chosen to #LiveRiveted.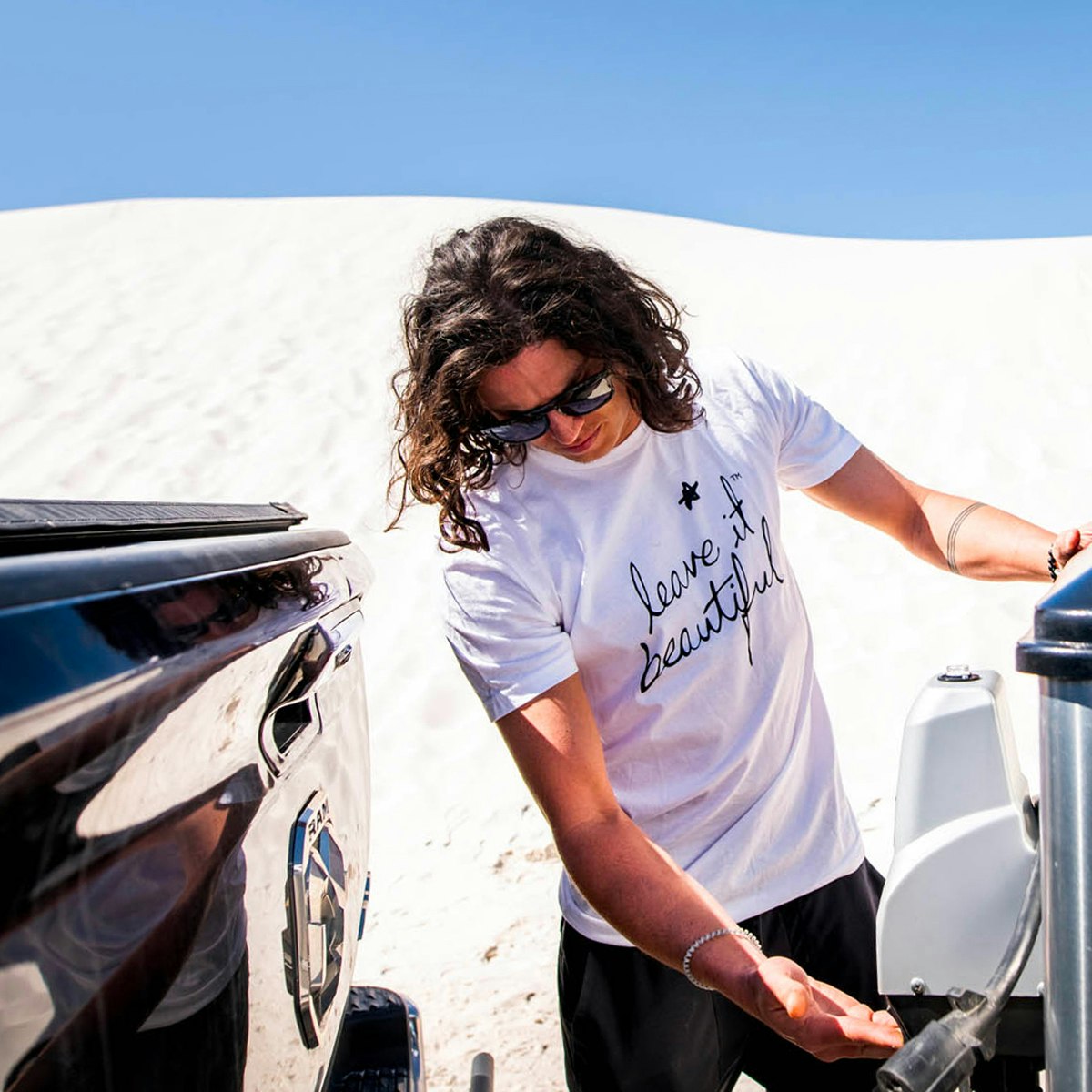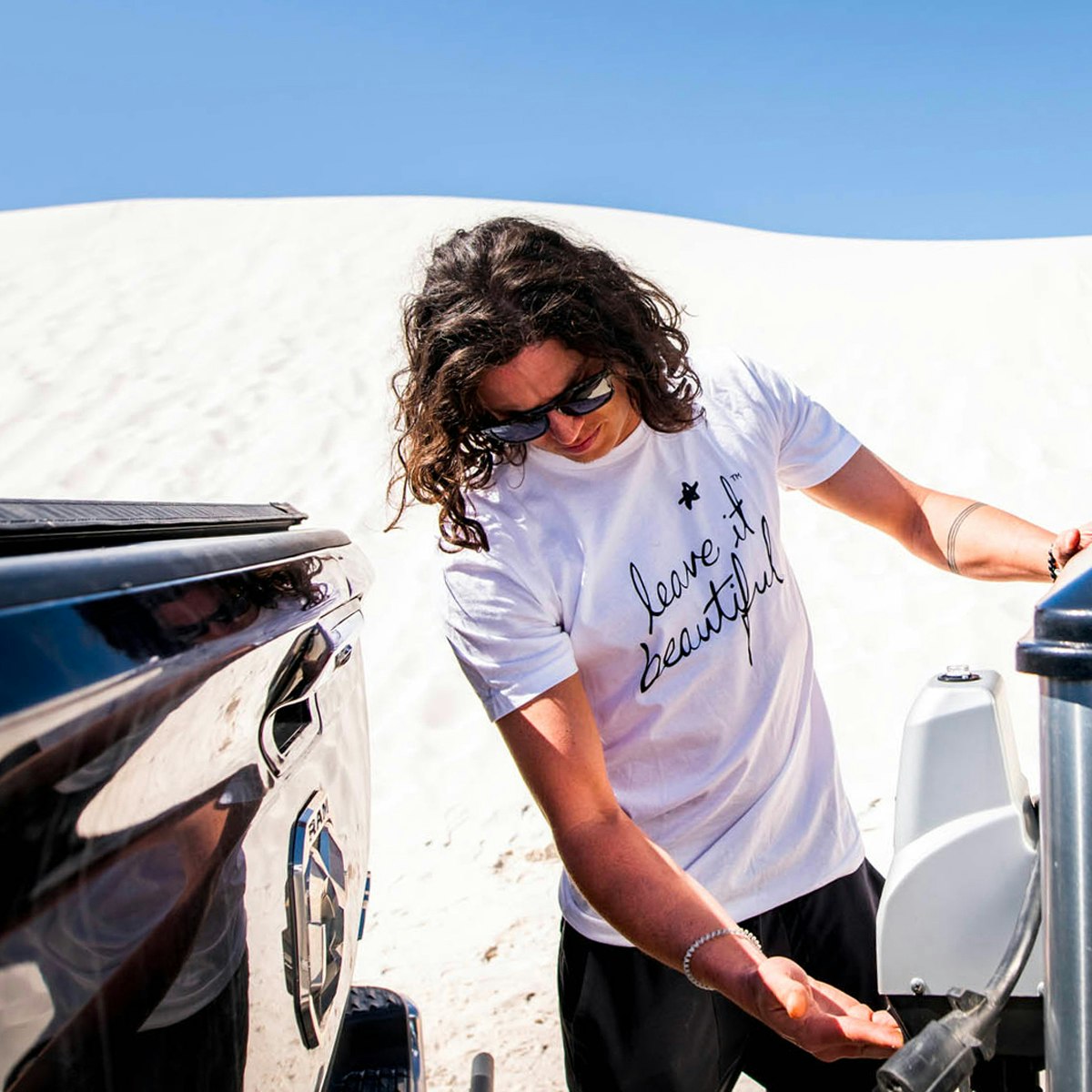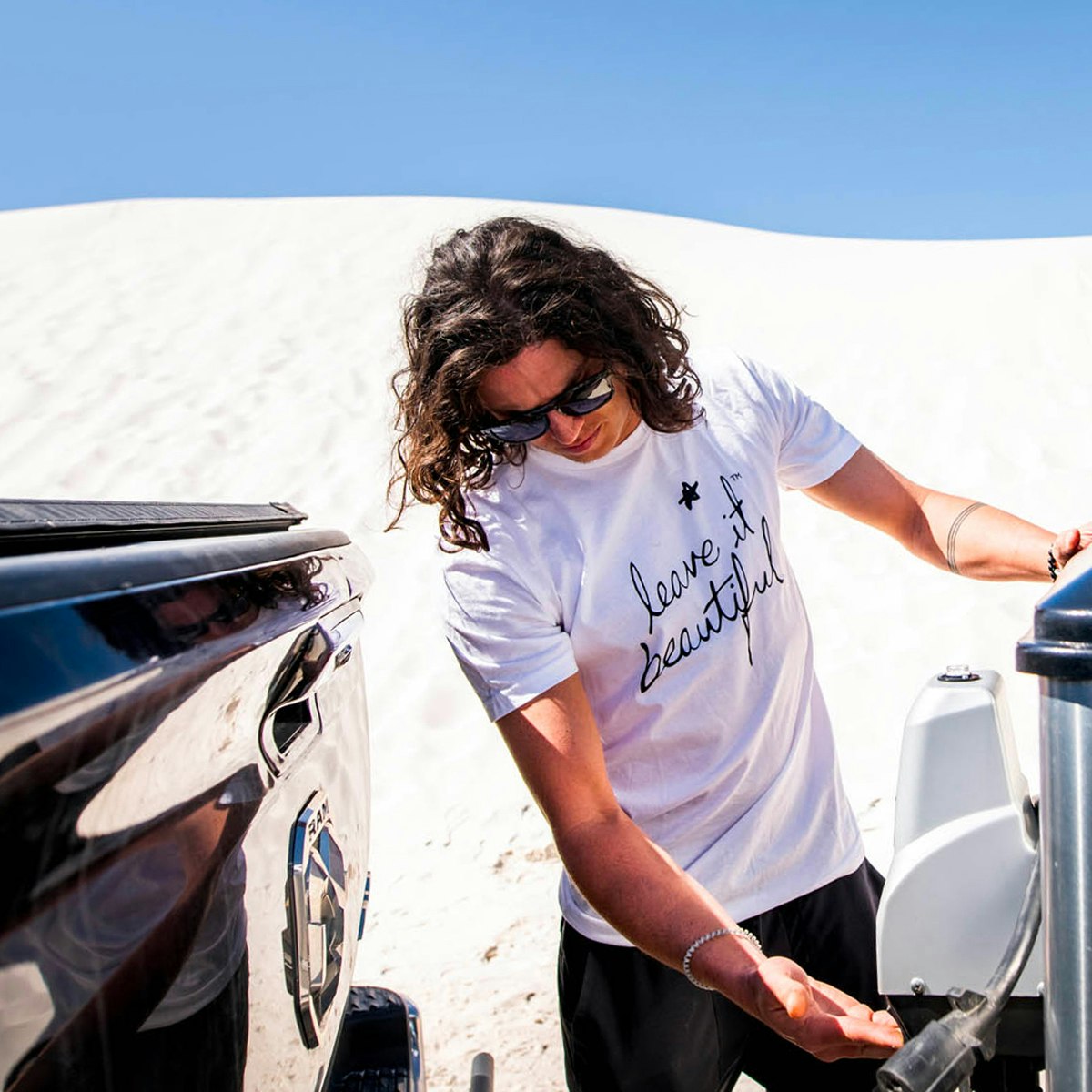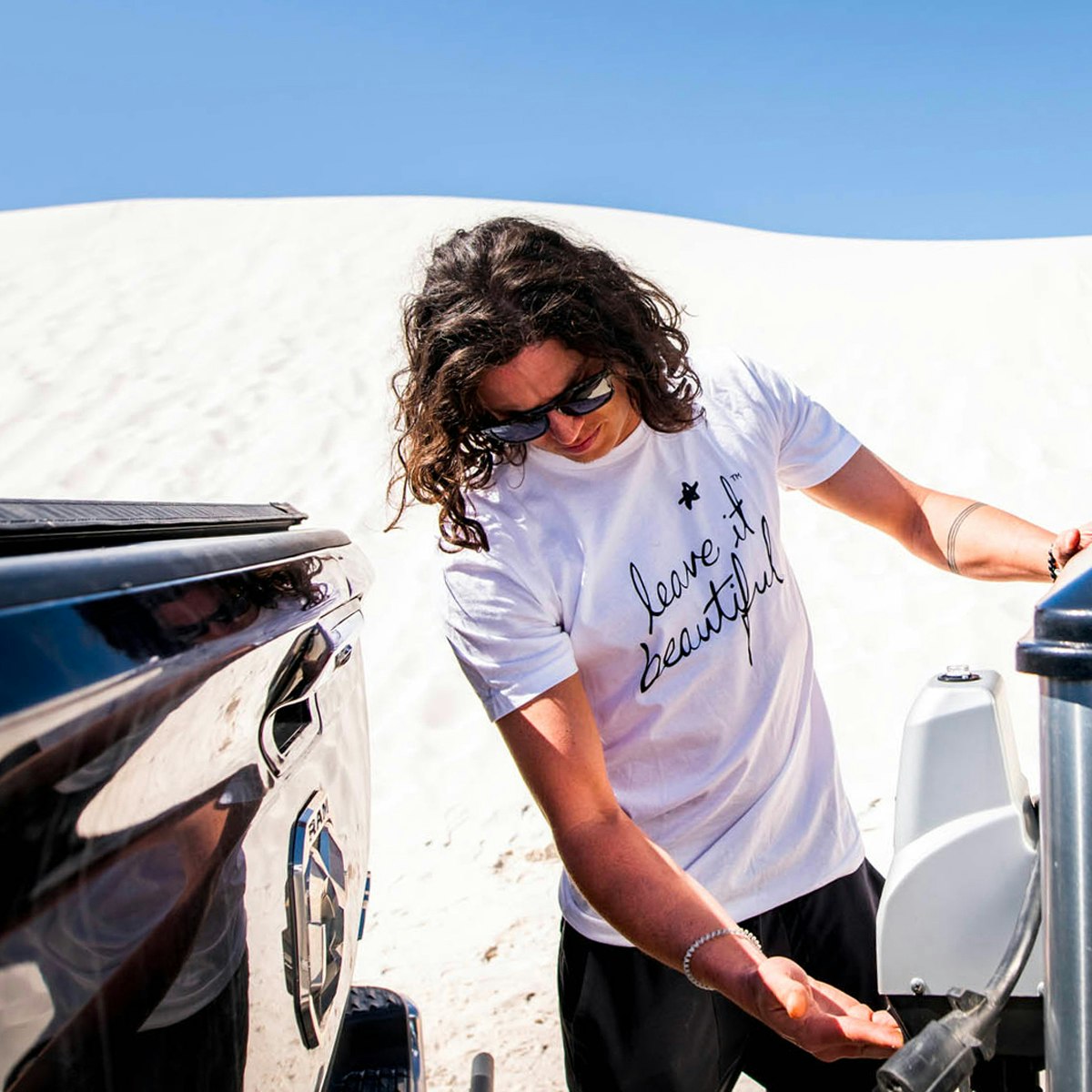 Where the Hitch Meets the Ball
Whether you've been Airstreaming for a few decades or a couple days, there are plenty of learning experiences each time you hit the road. Packing, towing, and backing are some of the things that everybody needs to learn at some point. We think it's important to share experiences and our owner community can help pass along that knowledge.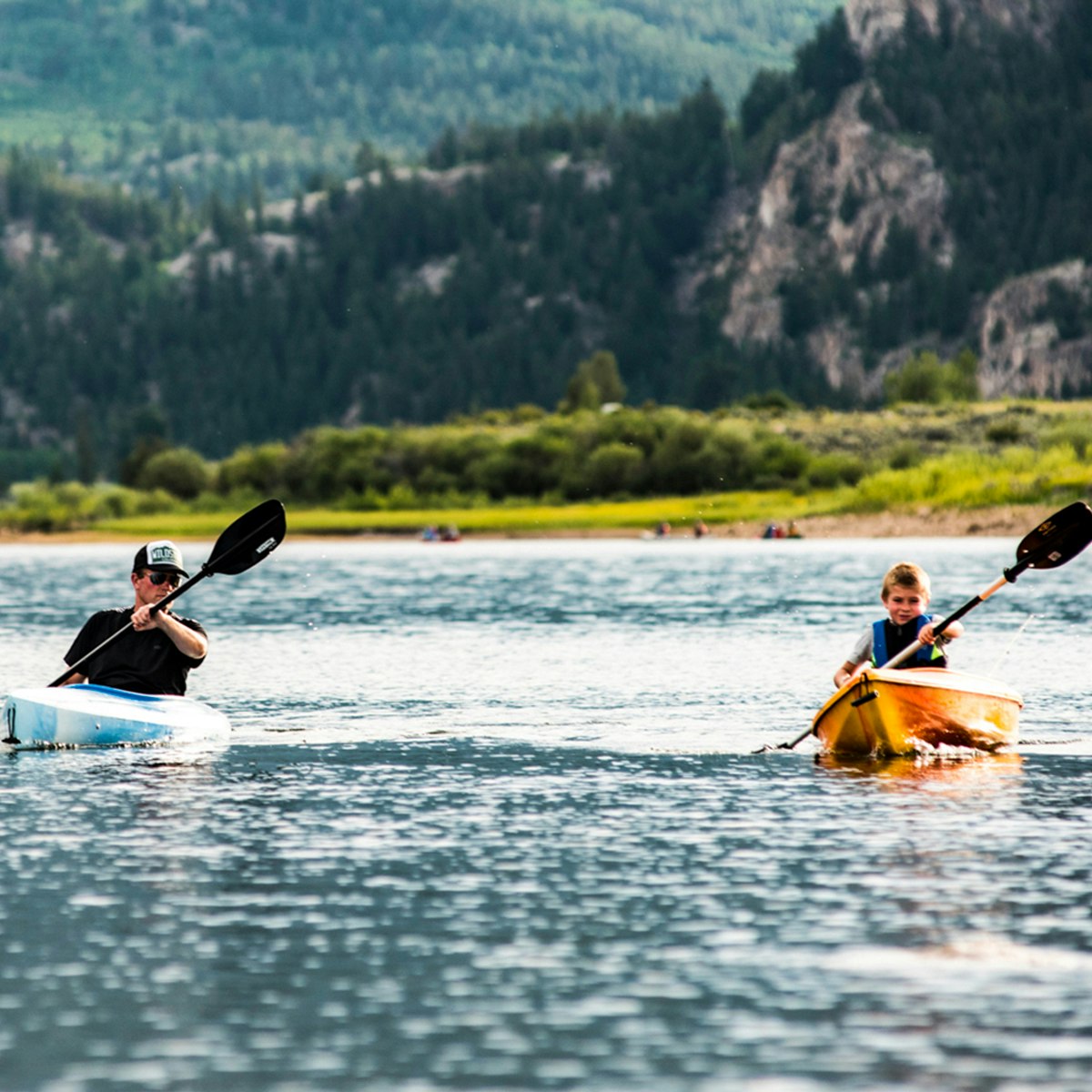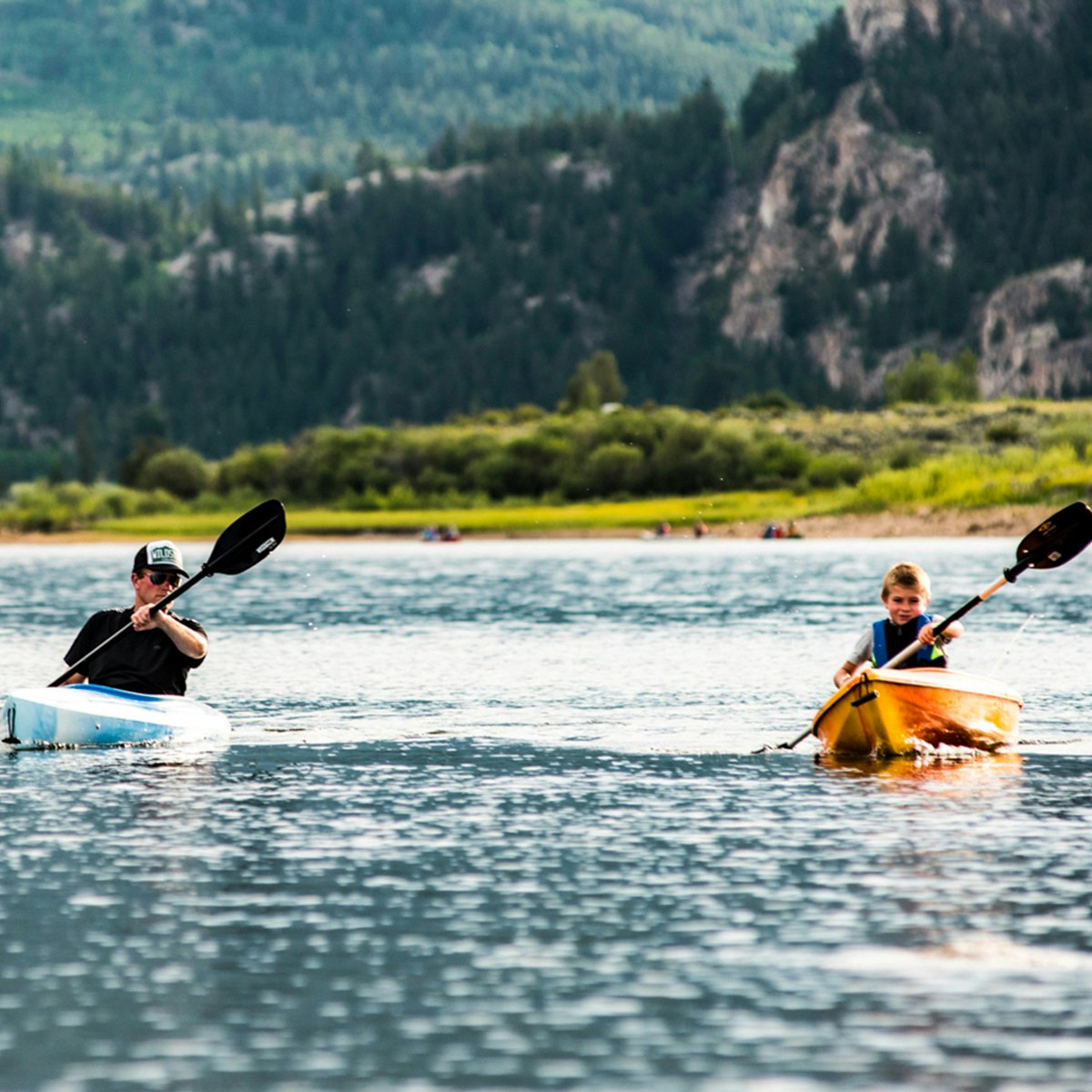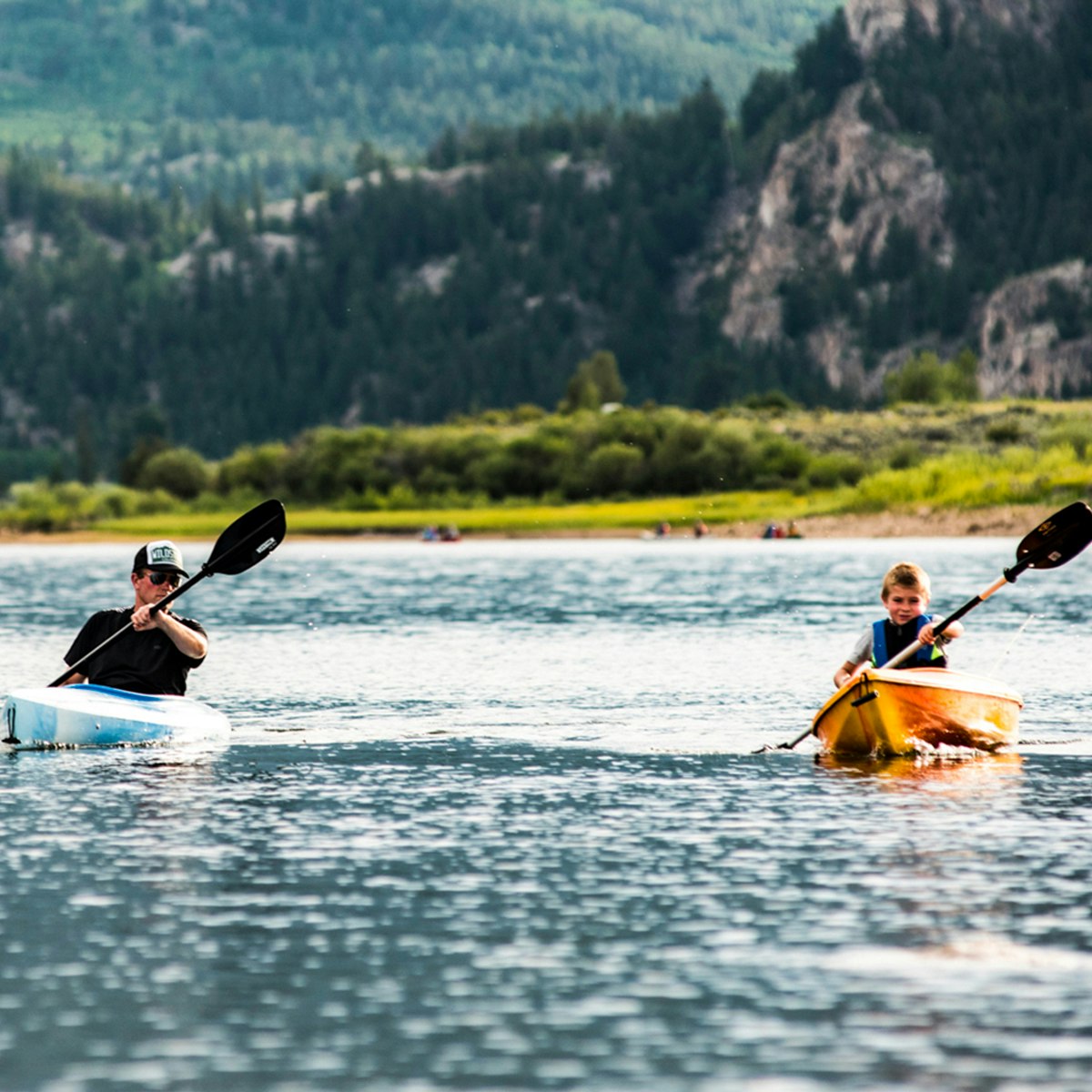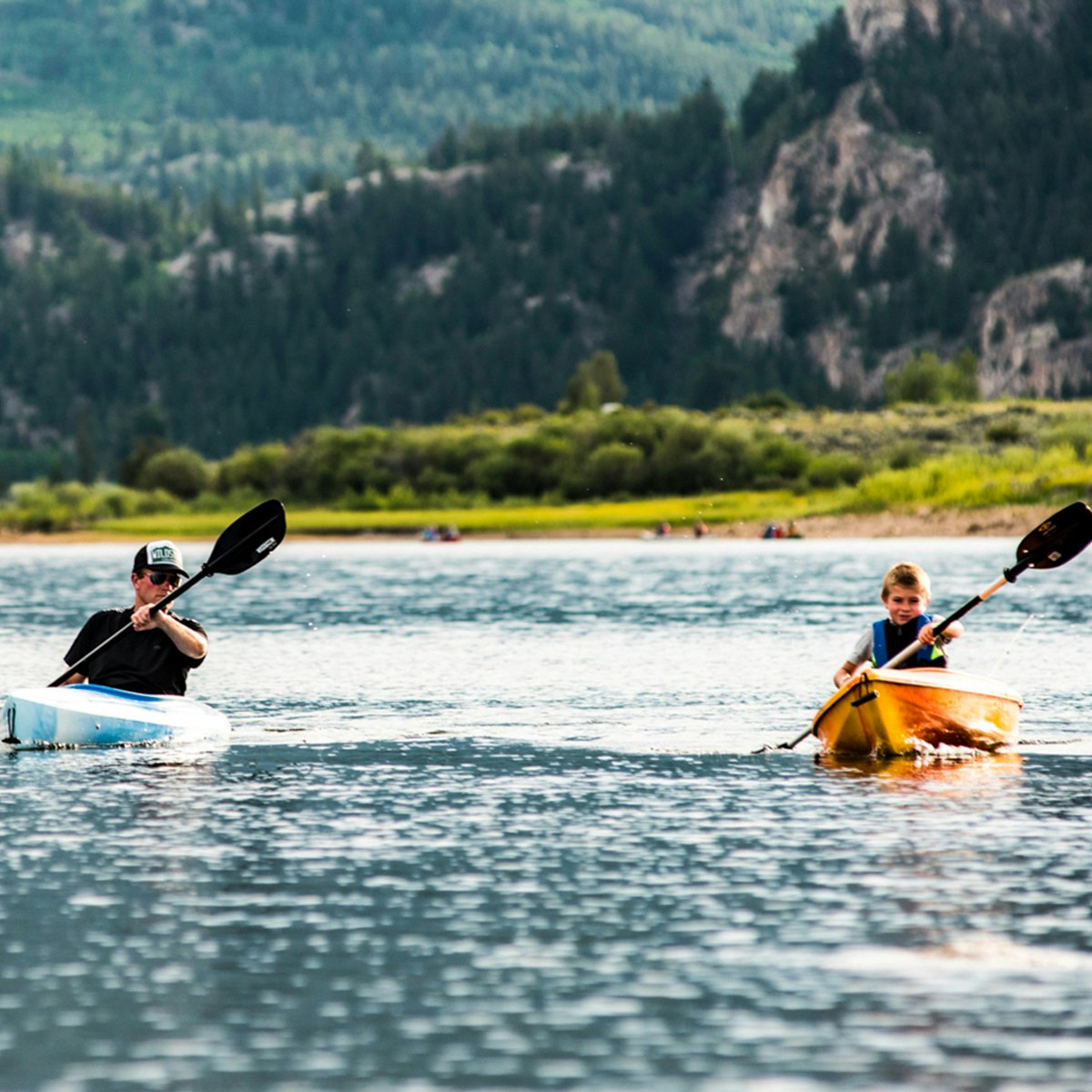 Trip Planning & Resources
Where will we travel? How will we get there? What are the parking rules? How much food do we pack? The list of questions are extensive and overwhelming for even veterans of travel. These questions are all part of what makes Airstreaming fun and our community of owners can help provide tips and tricks that they've learned over the years.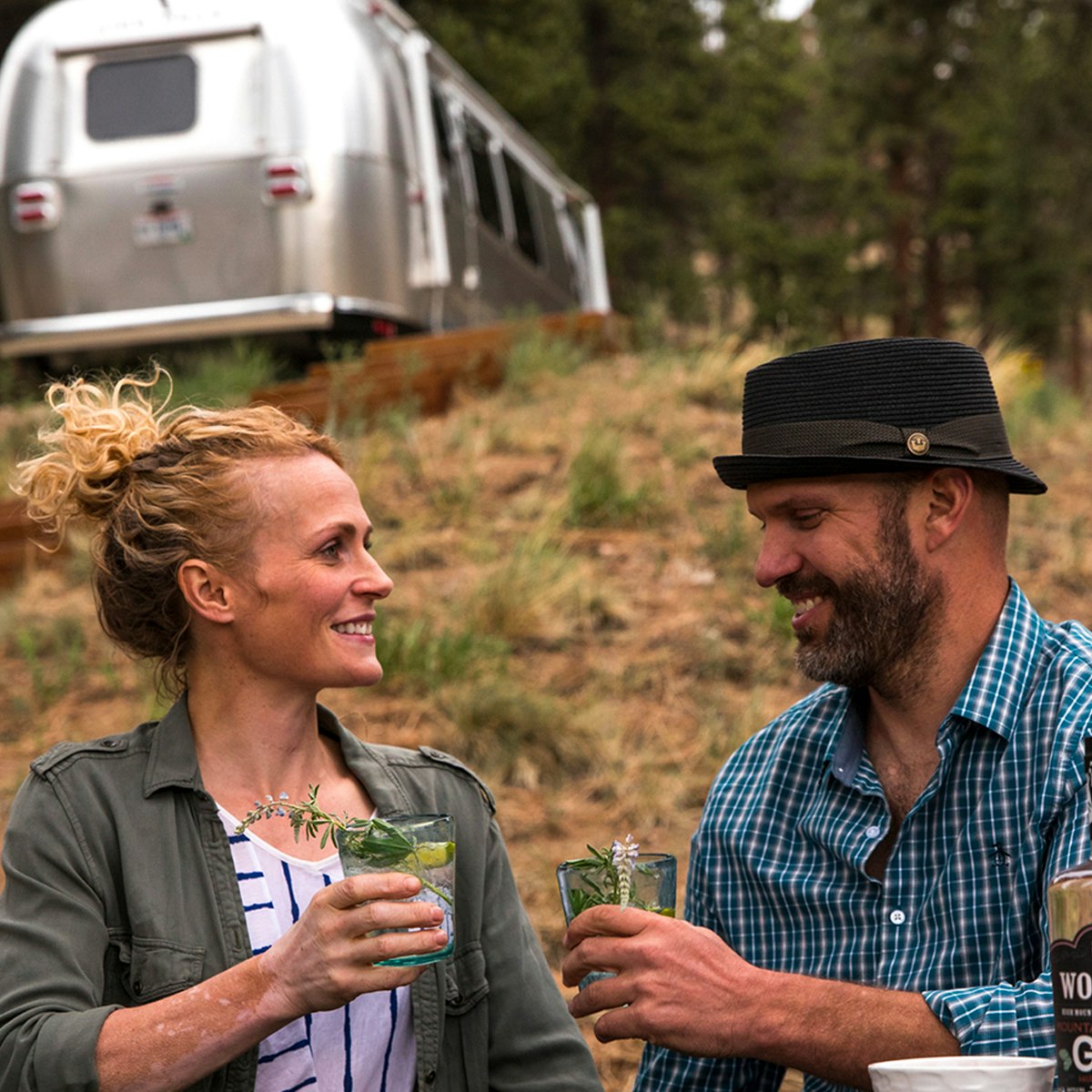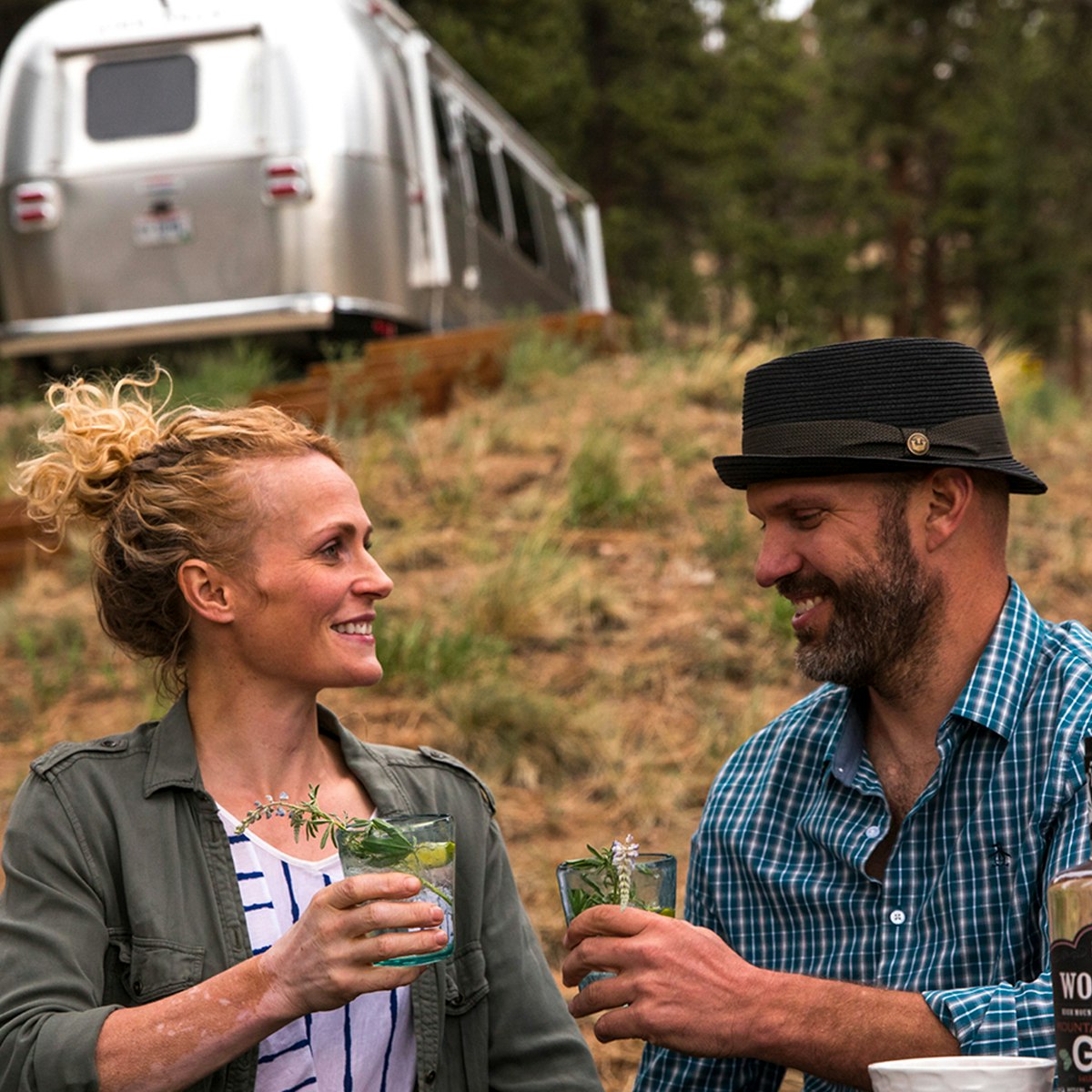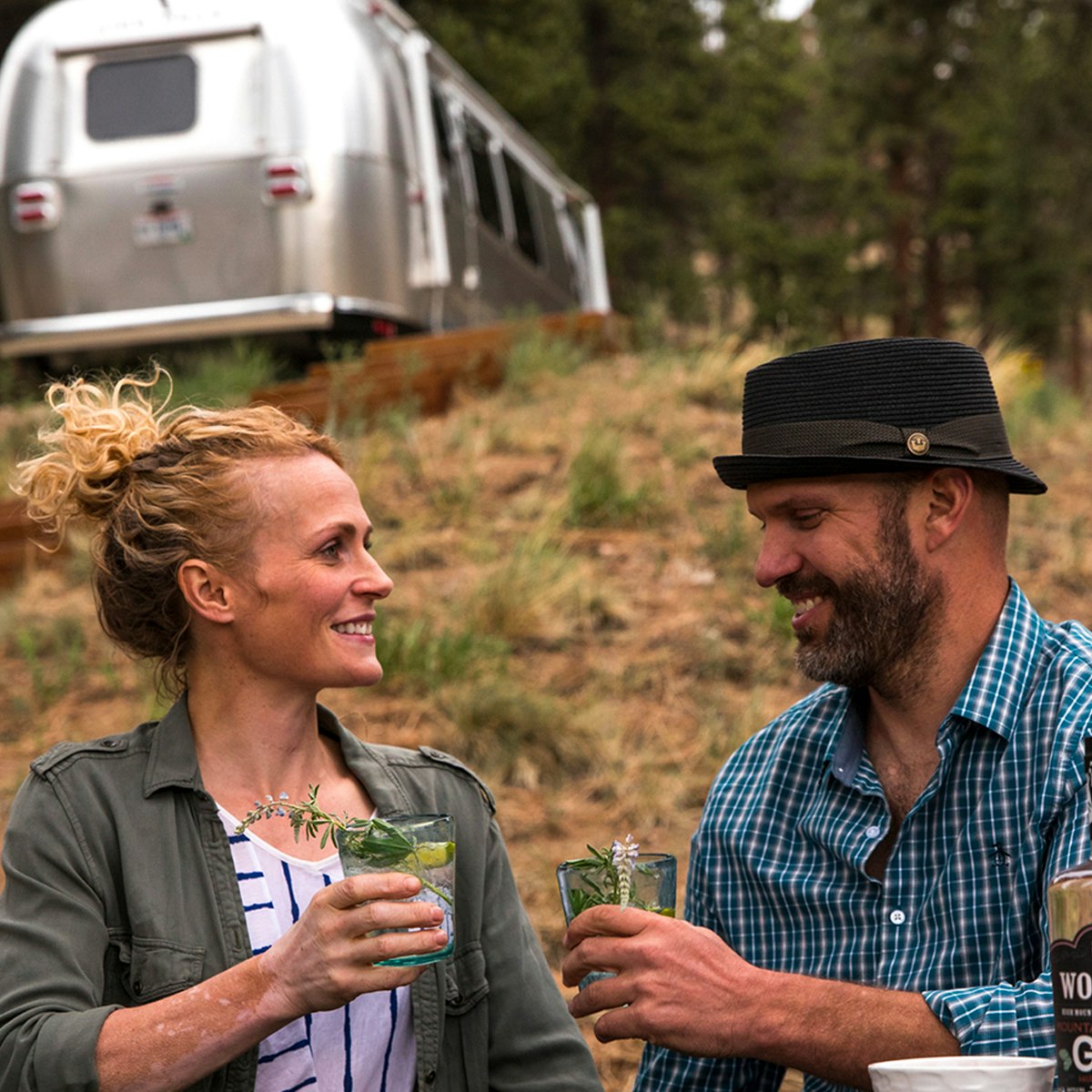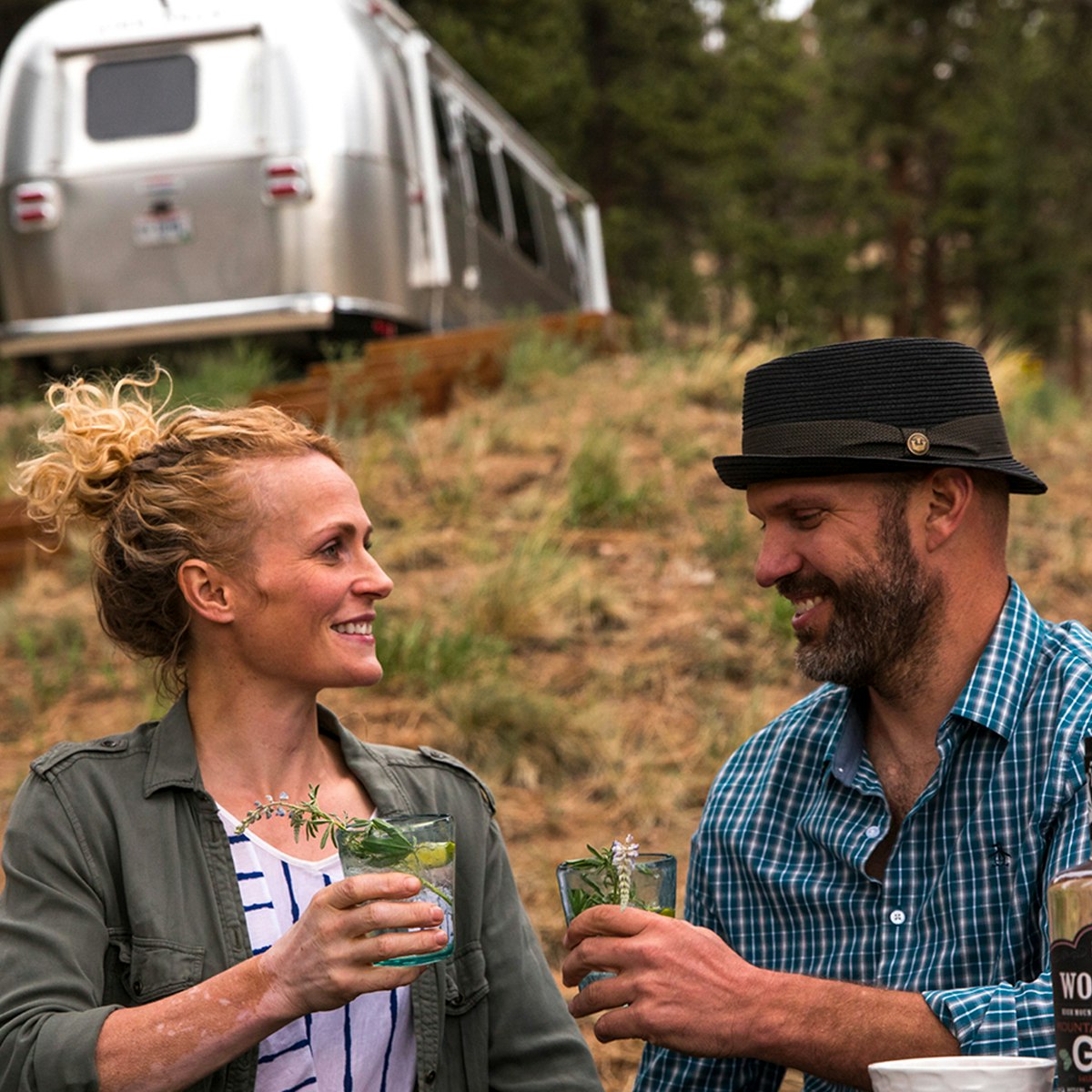 The "Why" Behind the Journey
While we know there are a lot of similar reasons why people join the Airstream family, this forum provides a foundation for current owners to share their personal story on why they chose to go with Airstream.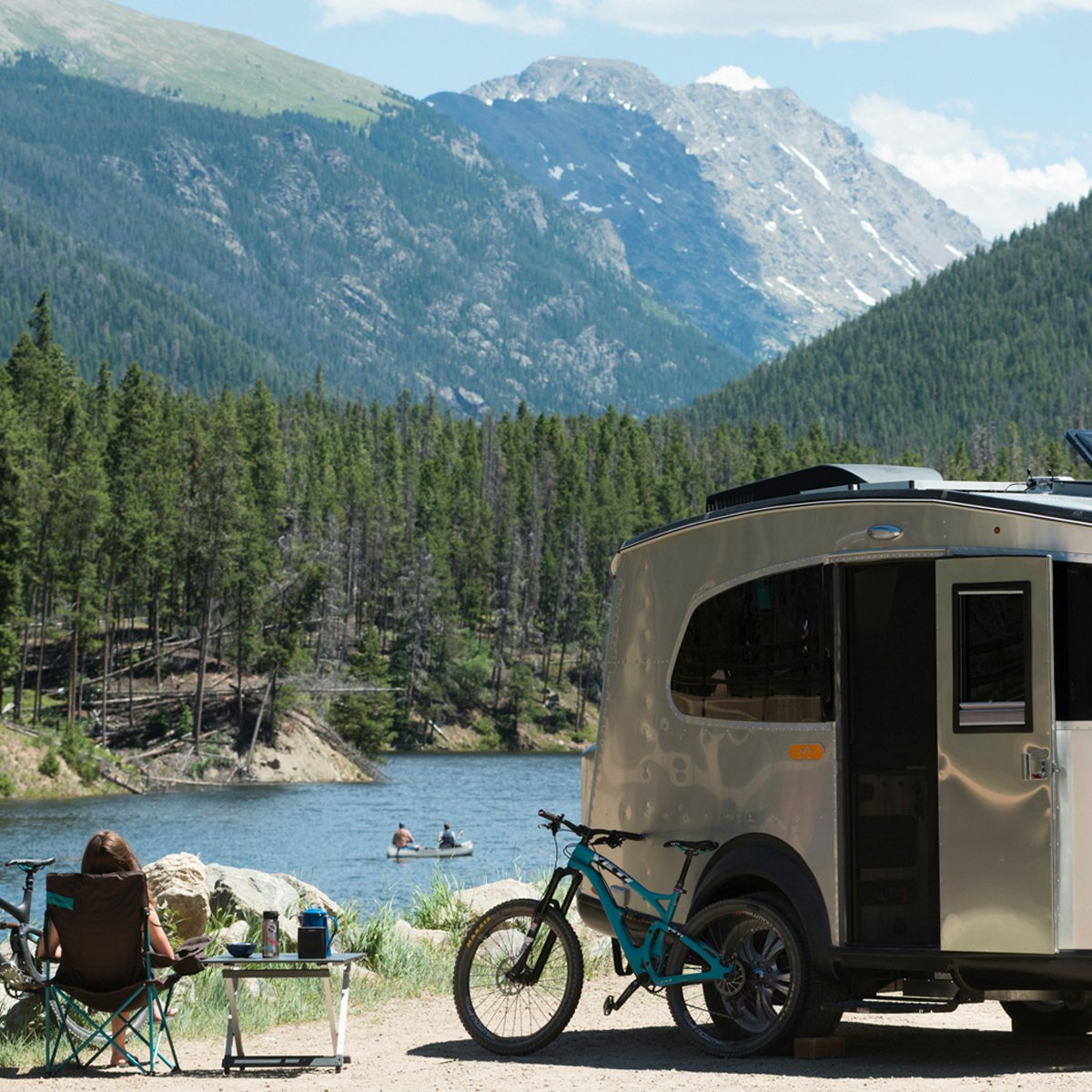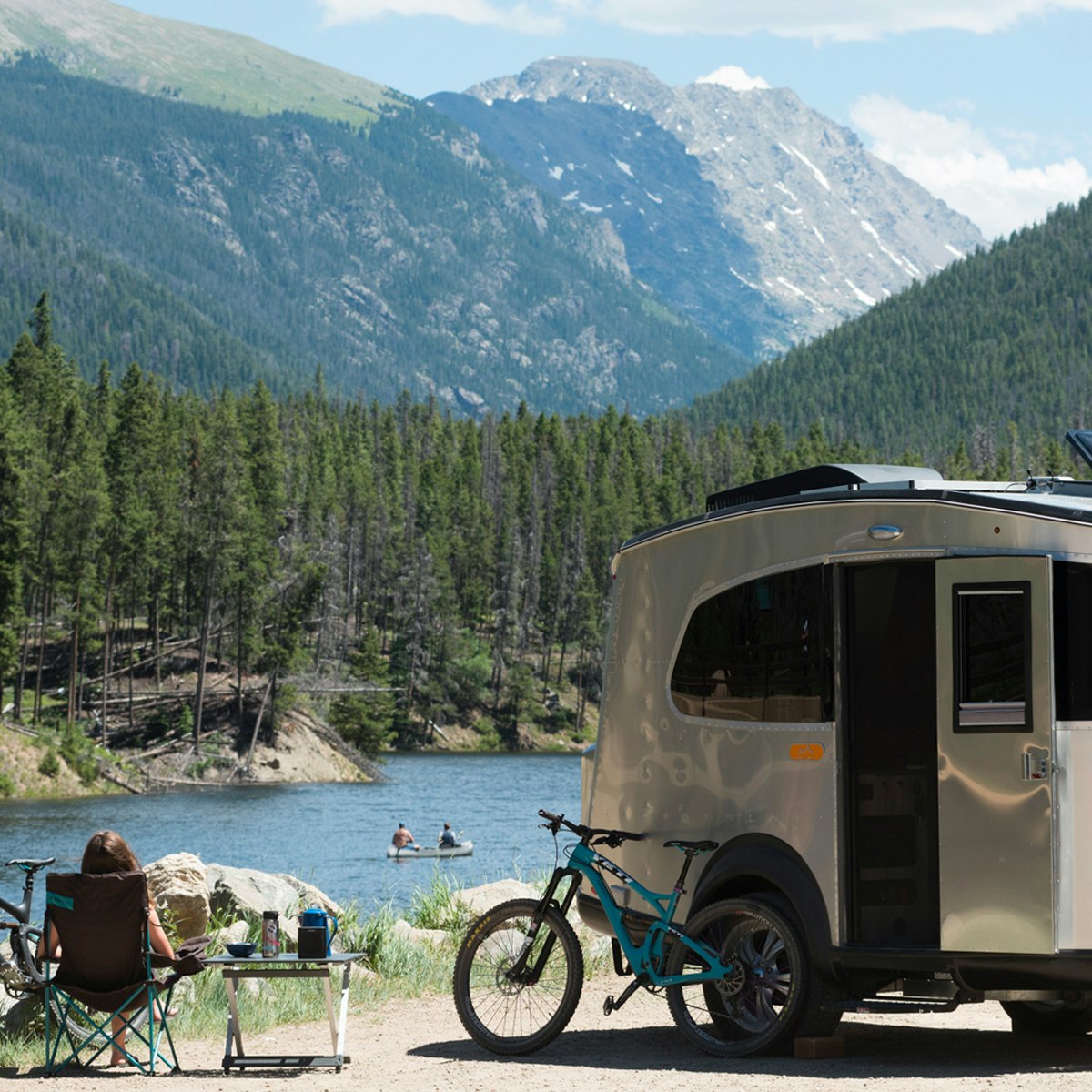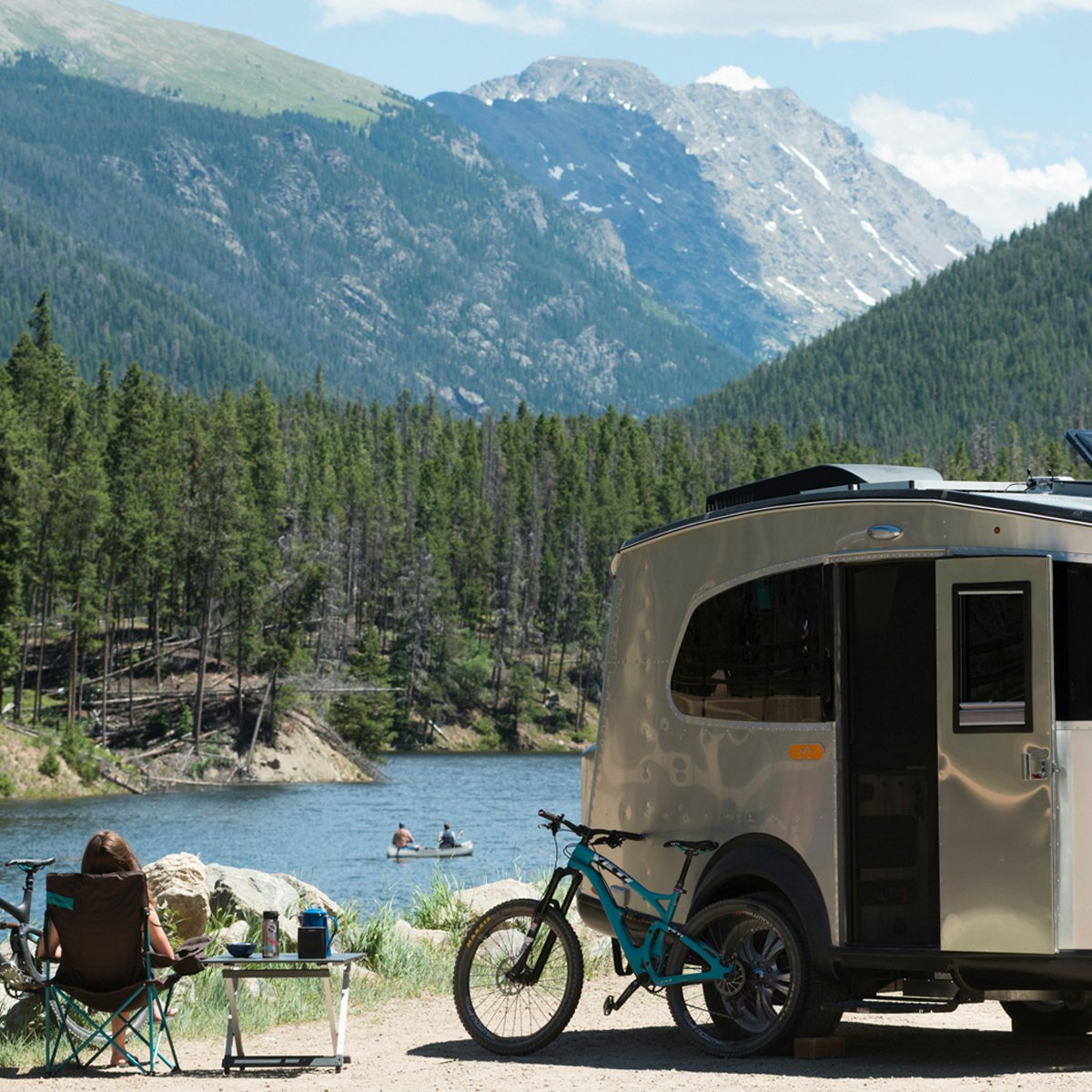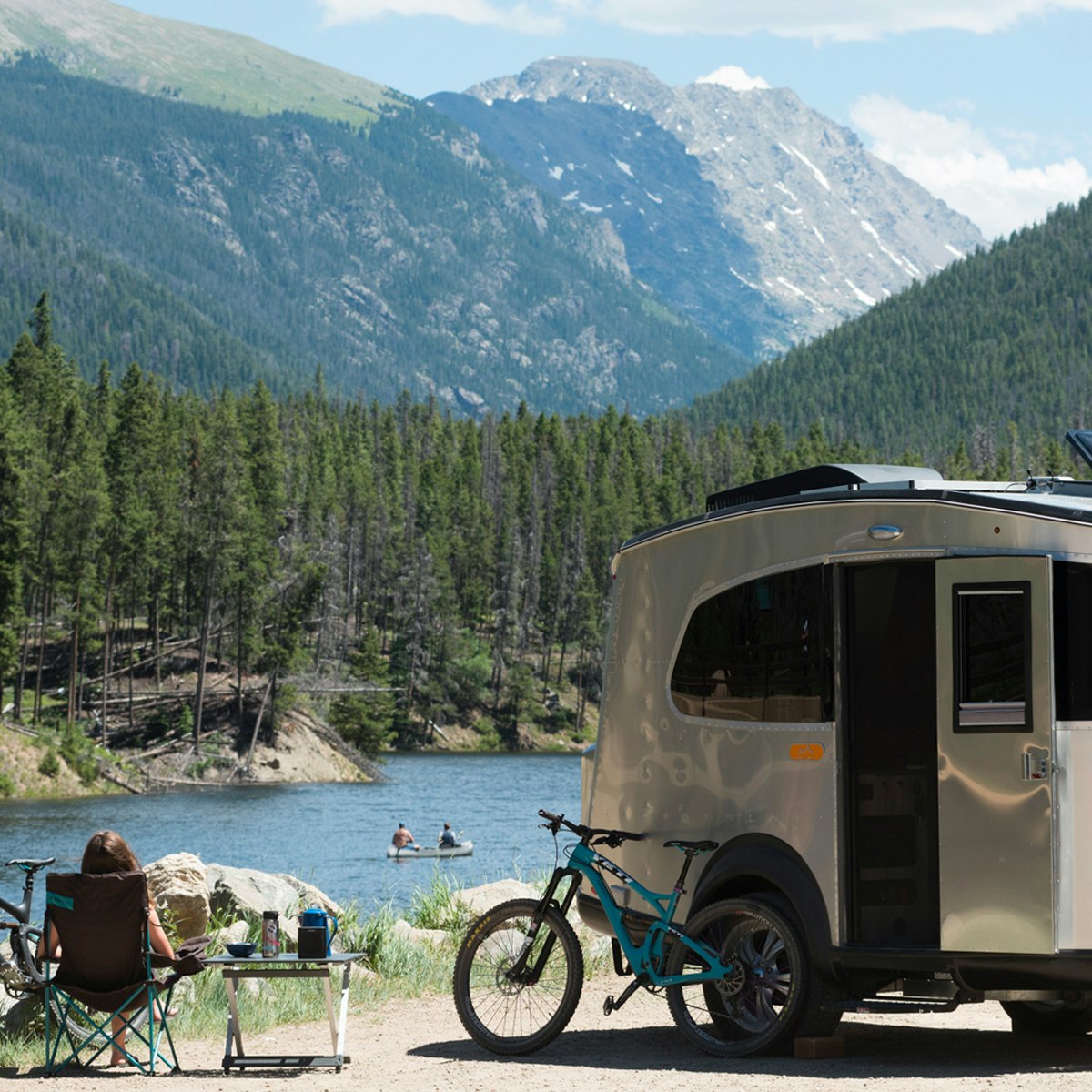 Q&A Session
Leading up to Ask an Airstreamer webinars we gather as much information as possible so we can craft the experience to be as helpful as possible. We also offer the opportunity for all virtual attendees to submit their own questions for the panelists to answer on the spot.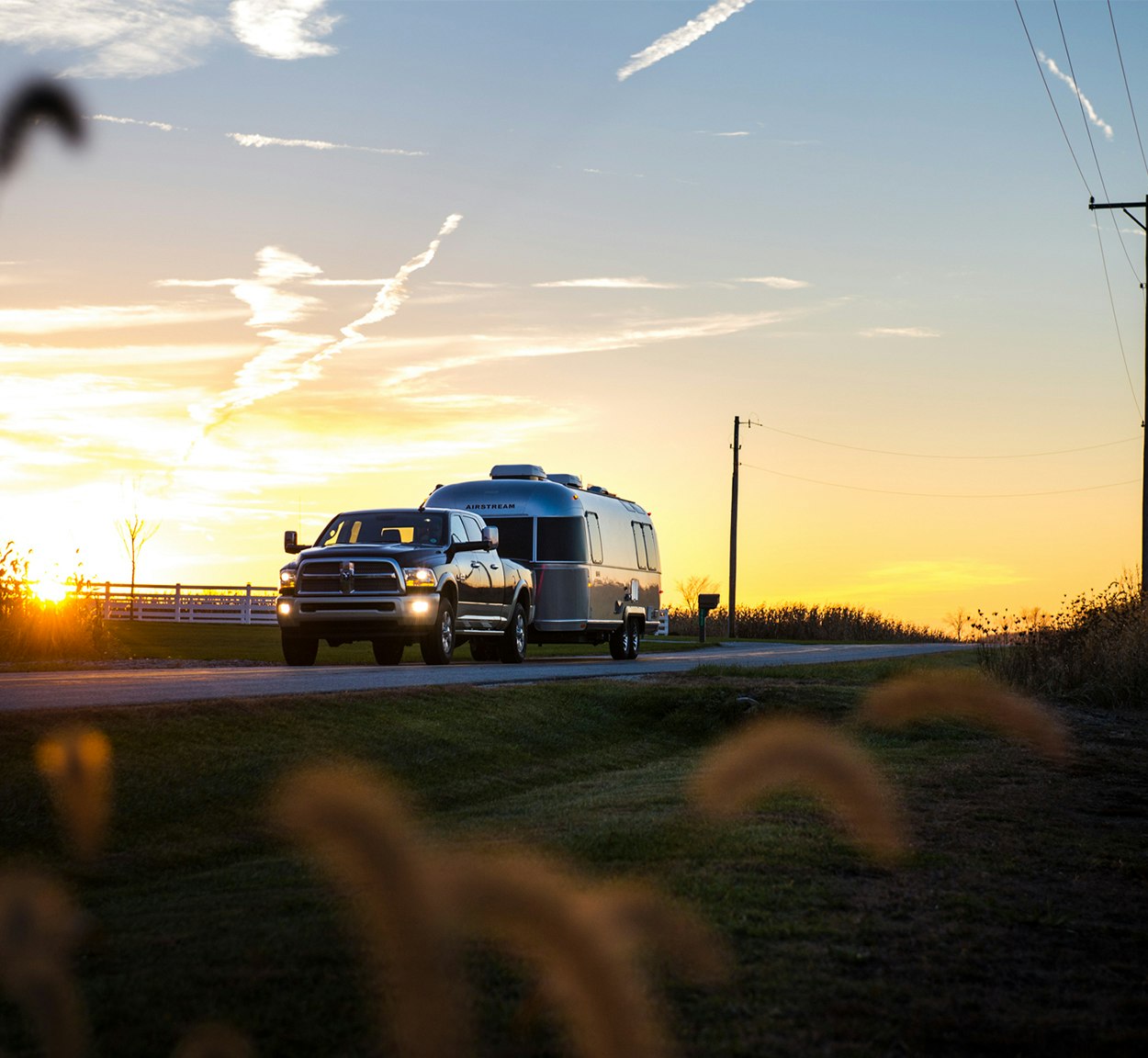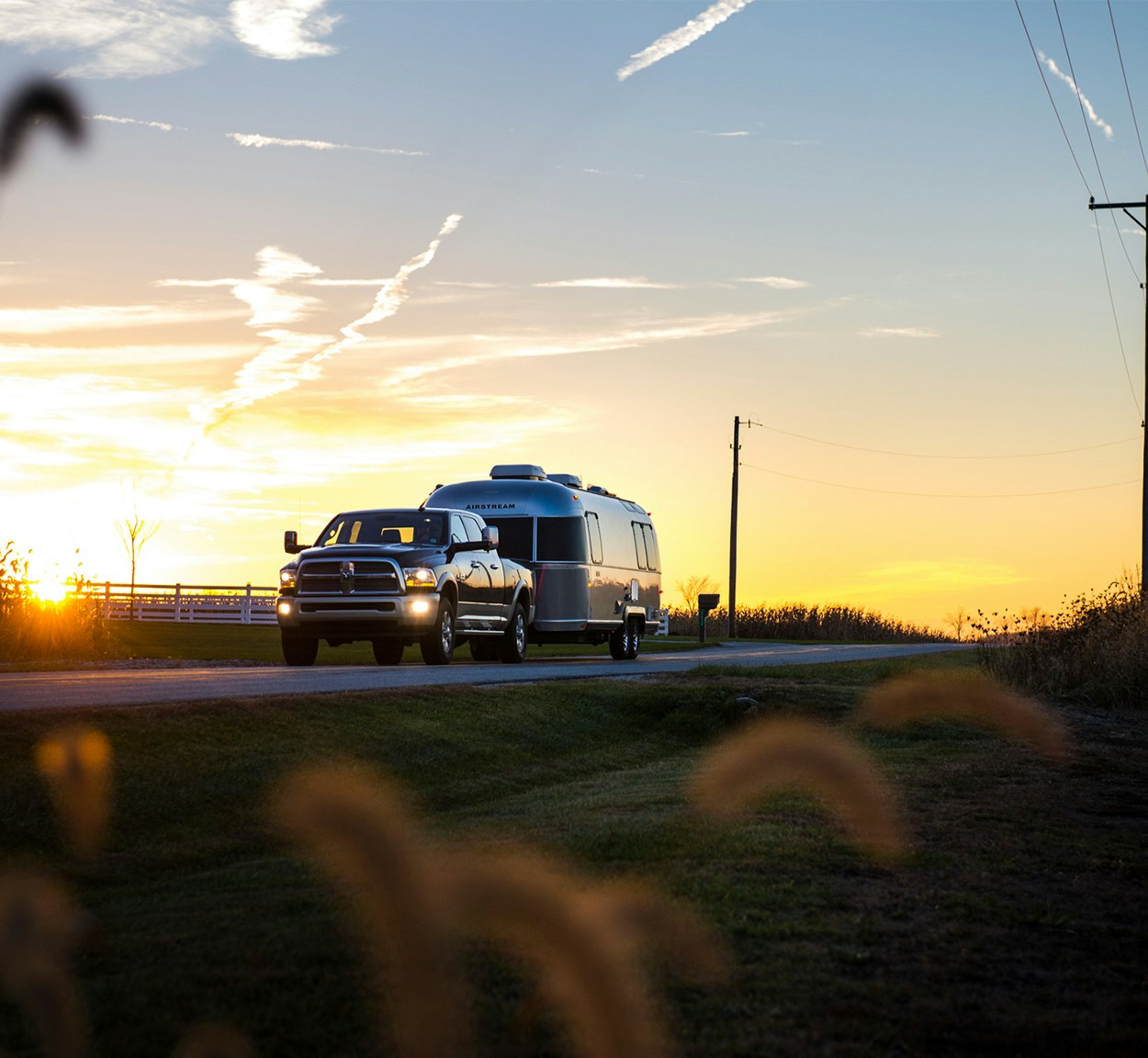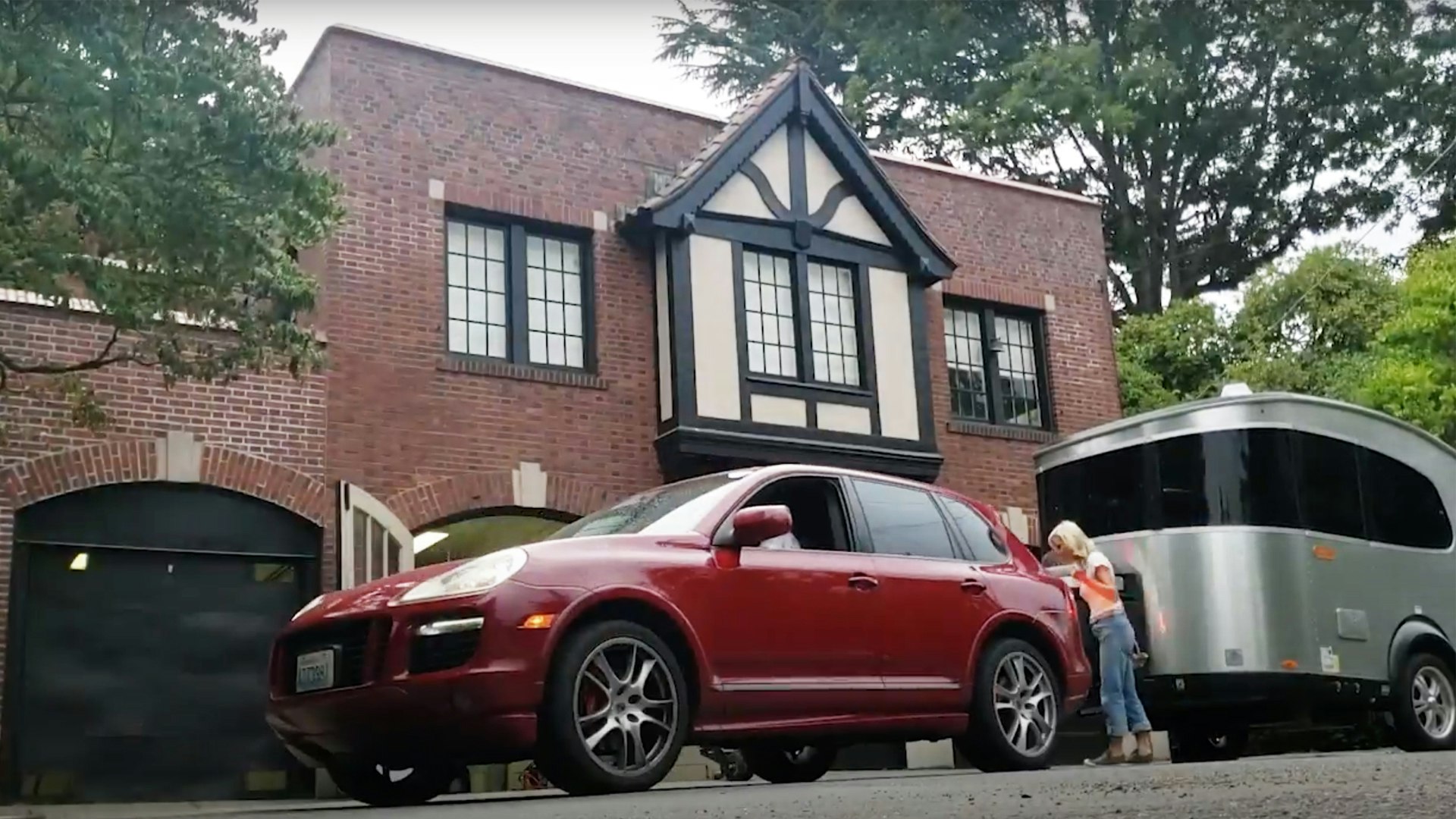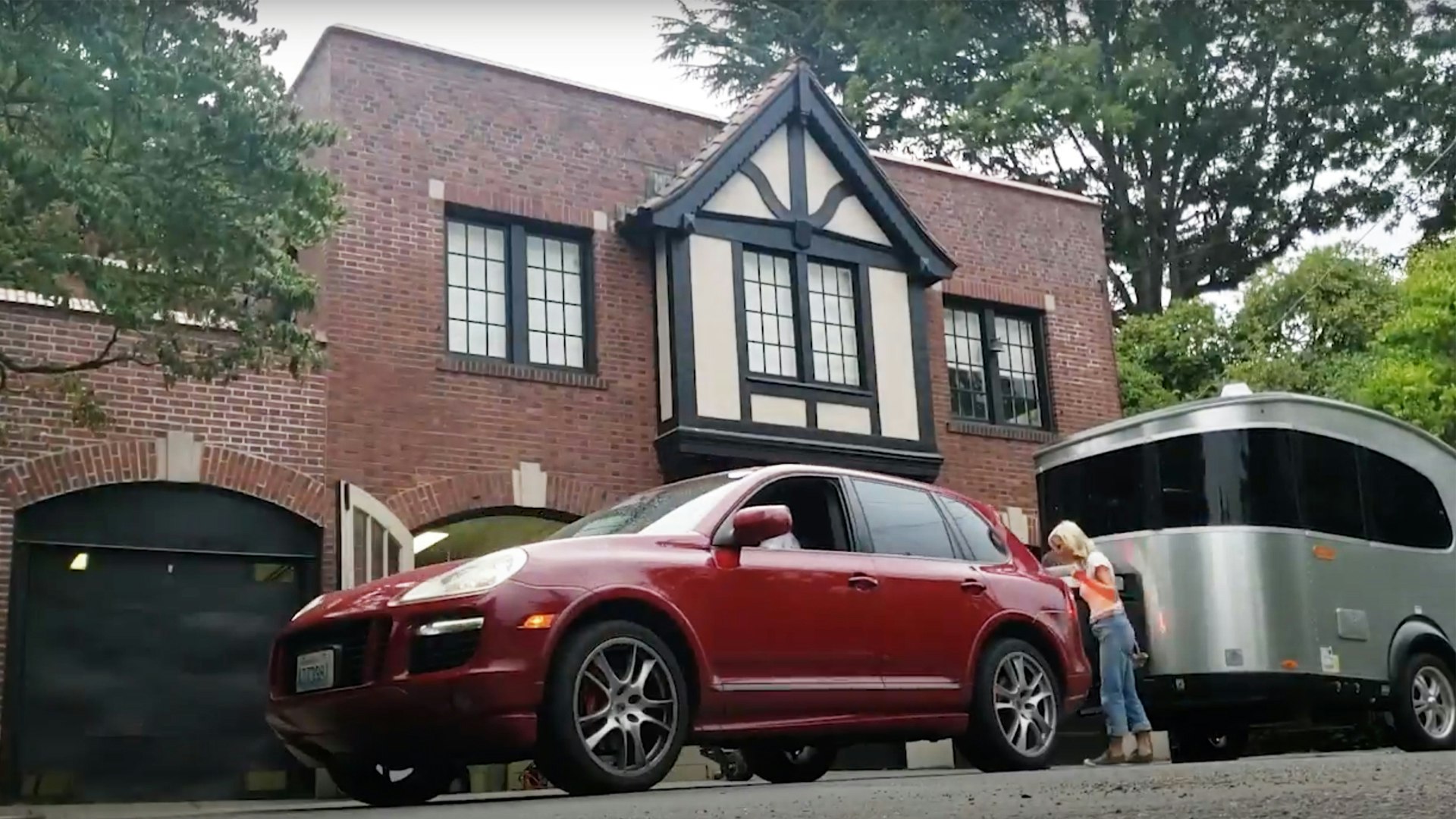 Airstream Basecamp with Andrea Umbach
On April 18, 2020 we held the first Ask an Airstreamer session with Basecamp ambassador, Andrea Umbach. If you were unable to attend or just want to watch again - no problem! In this webinar, Andrea answers popular questions, shares insights she's learned while exploring the Pacific Northwest and beyond over the past few years. Learn all about how she packs, plans, tows, and you definitely won't want to miss her incredible adventure stories.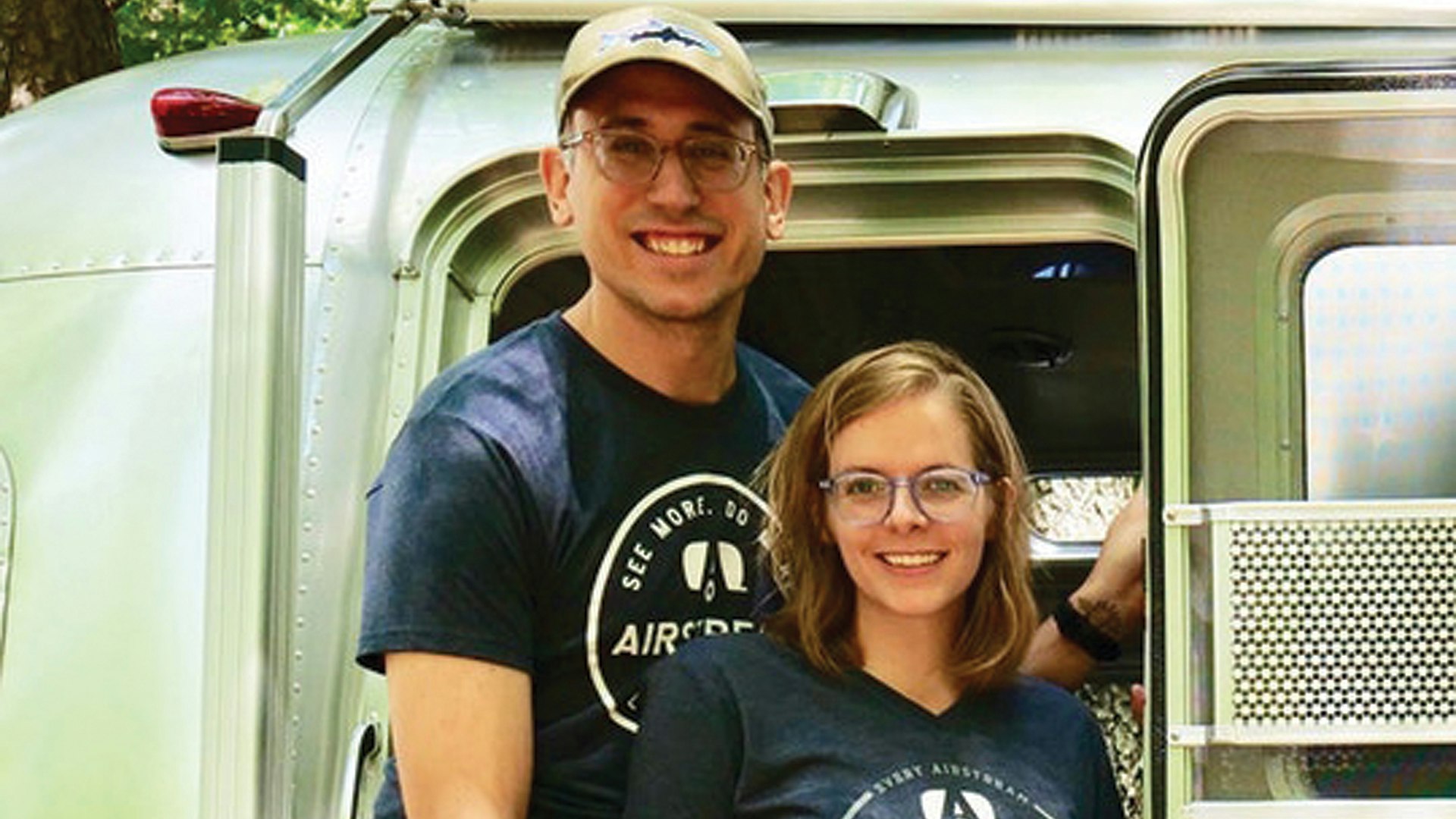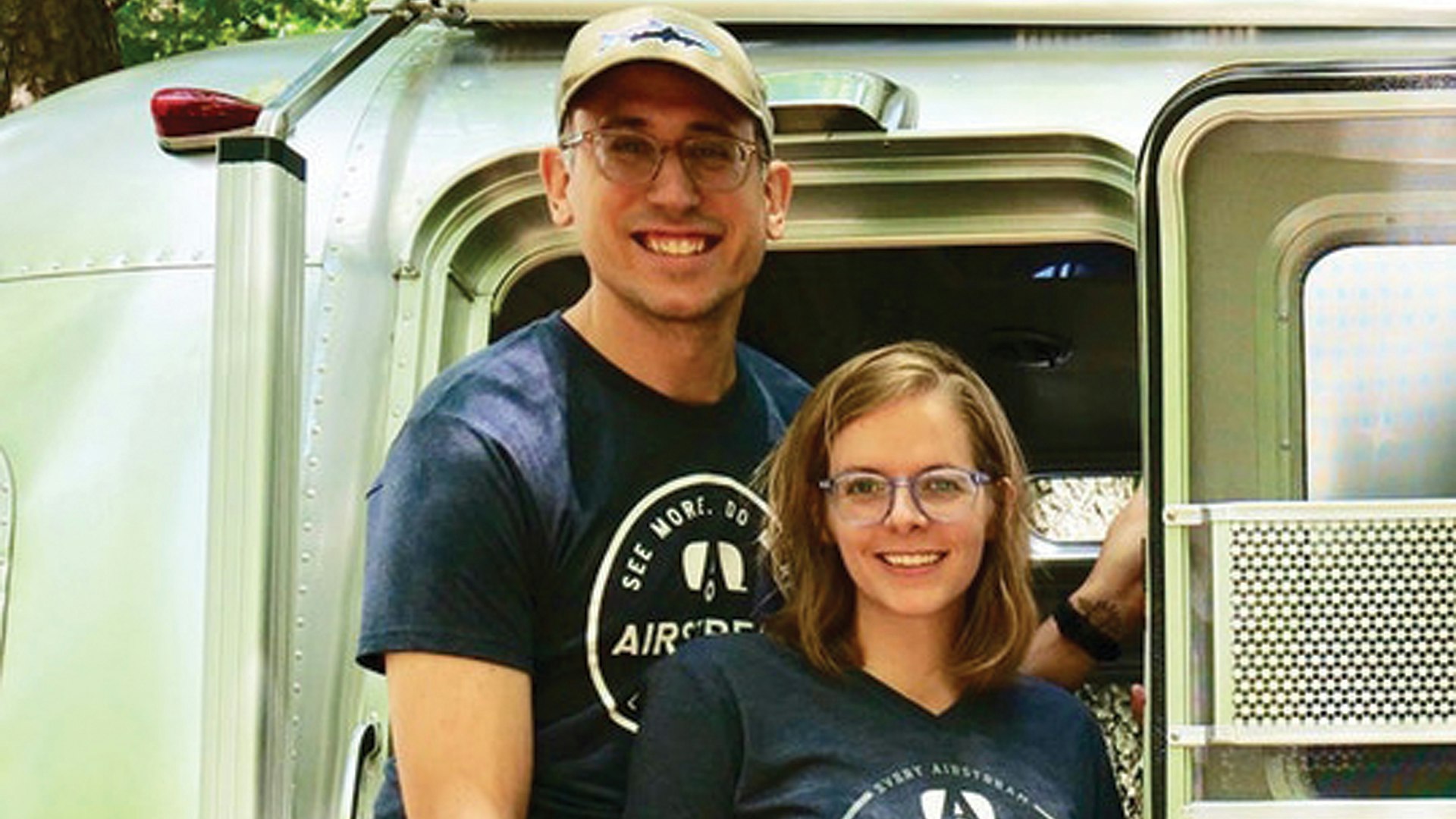 Airstream Globetrotter with Jim and Chelsea
The best source of knowledge is experience and Airstream Ambassadors Jim and Chelsea have lots of experience with their Globetrotter. They share lessons learned on their journey from living in Manhattan to life on the road and answer your questions. From why they chose their Airstream to what they've learned about packing, towing and backing, this couple is an open book of knowledge.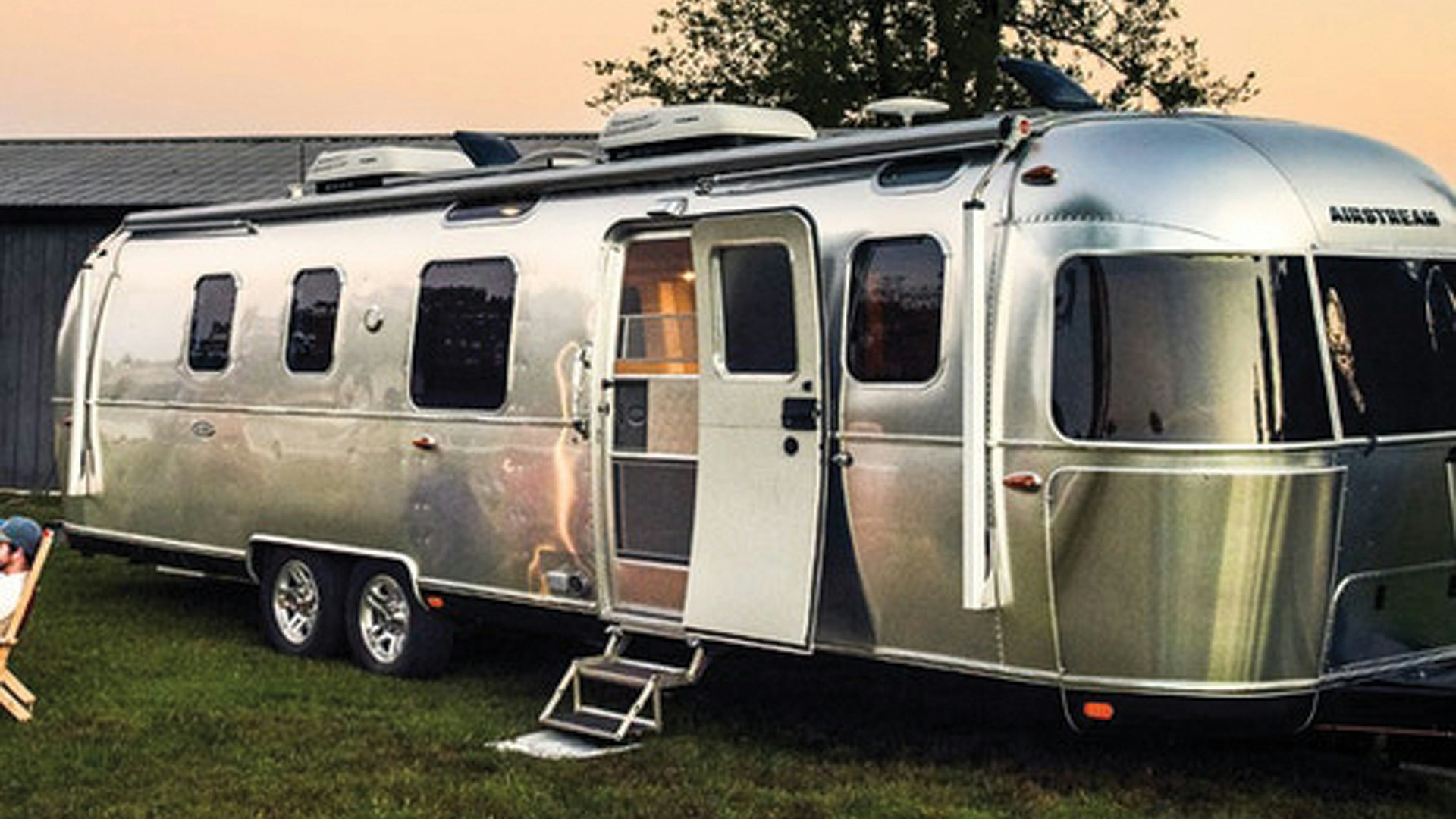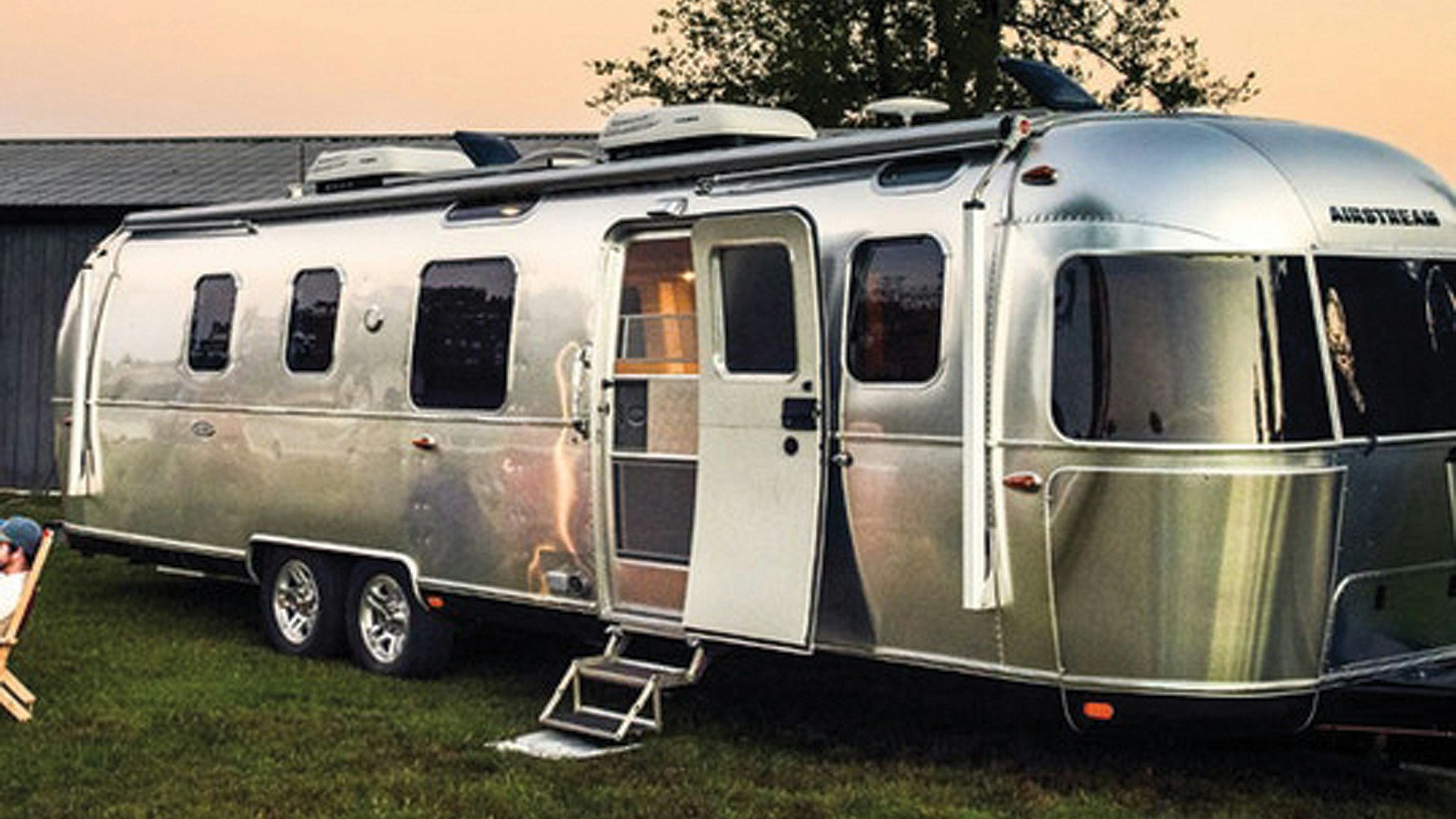 Airstream Classic with Tim and Ursulla
Learn how this couple went from a four-bedroom house in Southern California and two crazy demanding jobs to a full-time life of exploration on the open road in an Airstream Classic. When not in their Airstream, you'll find Tim and Ursulla mountain biking, scuba diving, snowboarding or paddle boarding and they'll tell you all about it.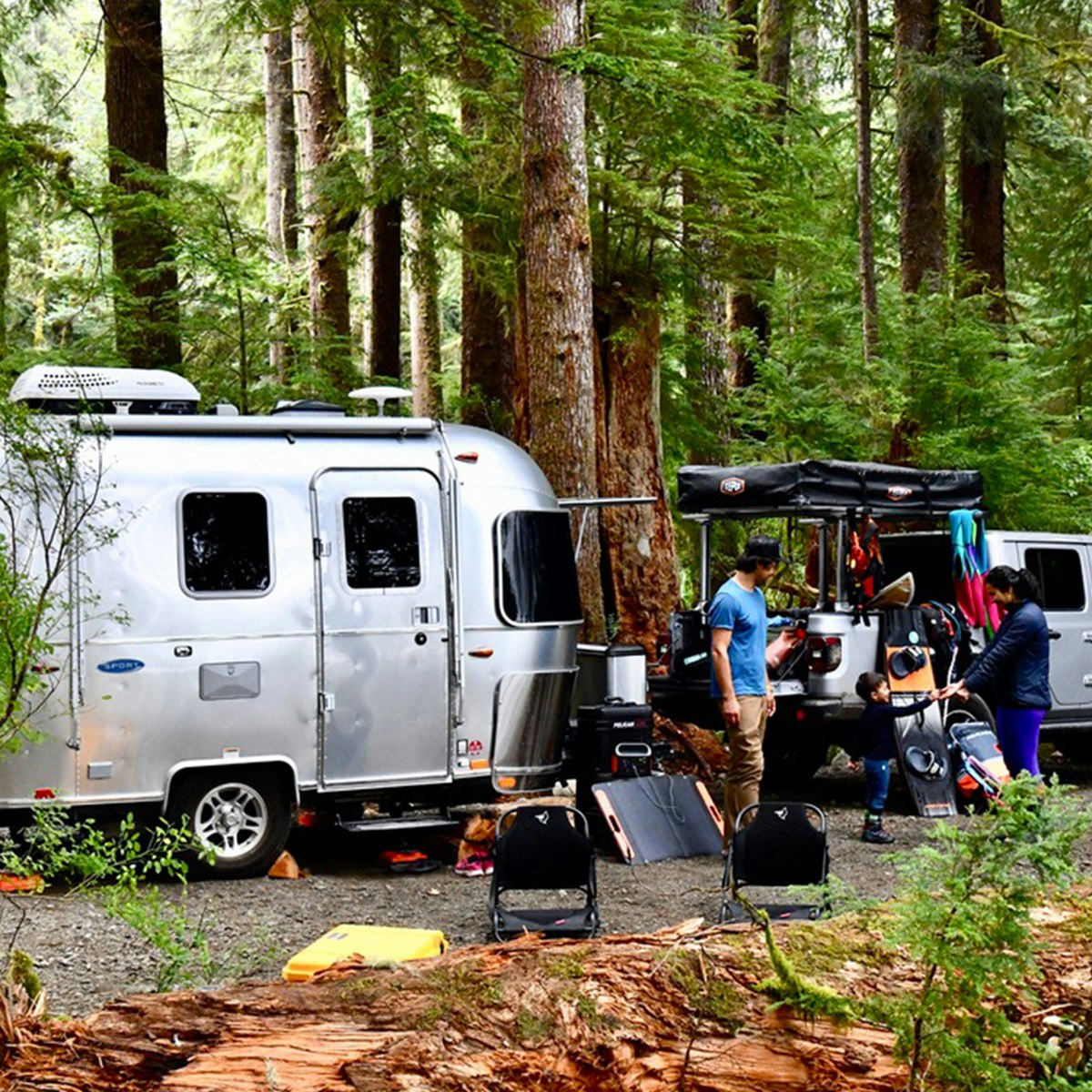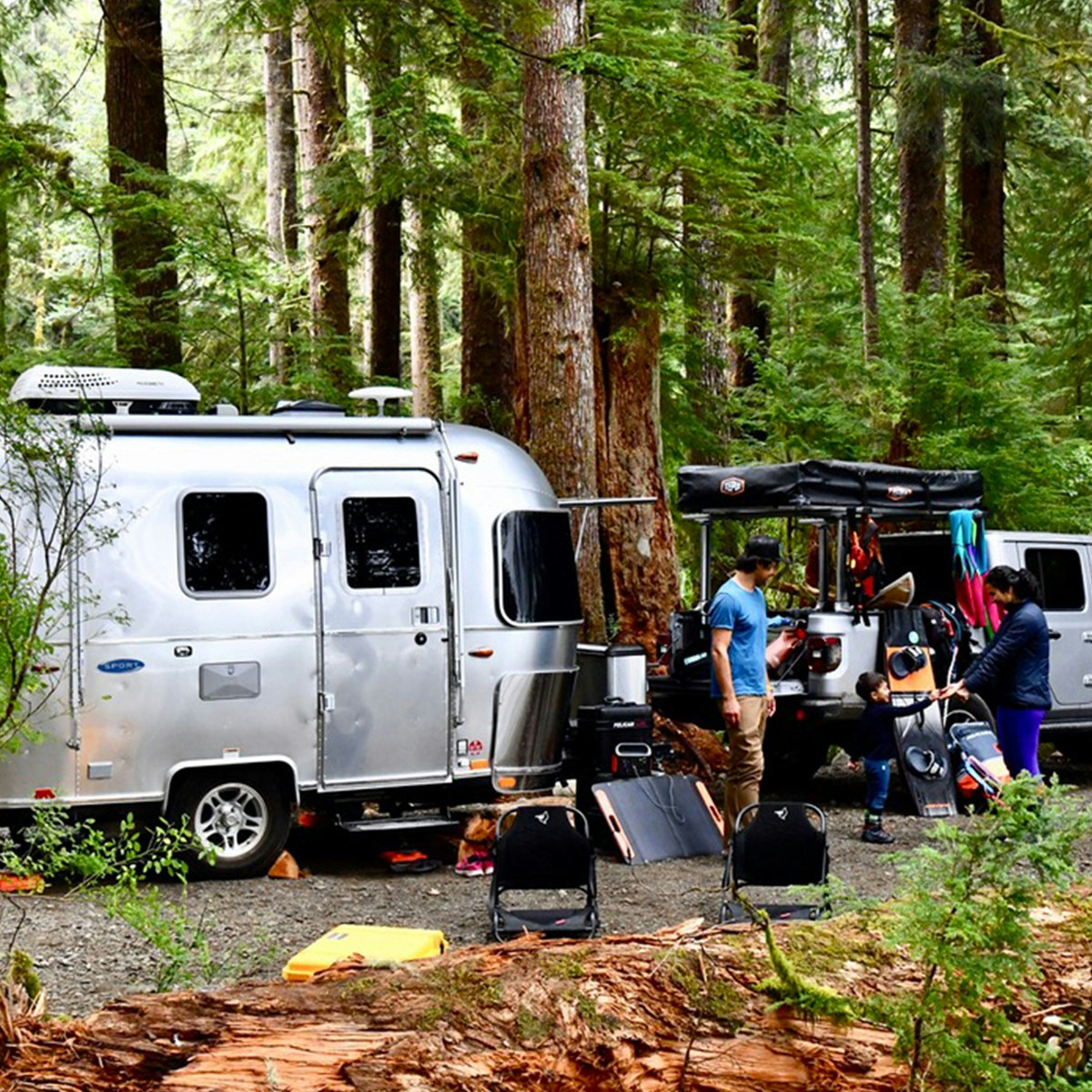 Single-Axle Owners Roberto and Bella
Do you dream of living the nomadic life, free to follow your bliss wherever it leads? Roberto and Bella Gibbons and their two young kids spent much of the past year traveling North America in a 2017 Airstream Sport, a since-retired single-axle model akin to the Caravel or Bambi. Both of the Gibbons' kids were infants when they undertook their first adventures with mom and dad.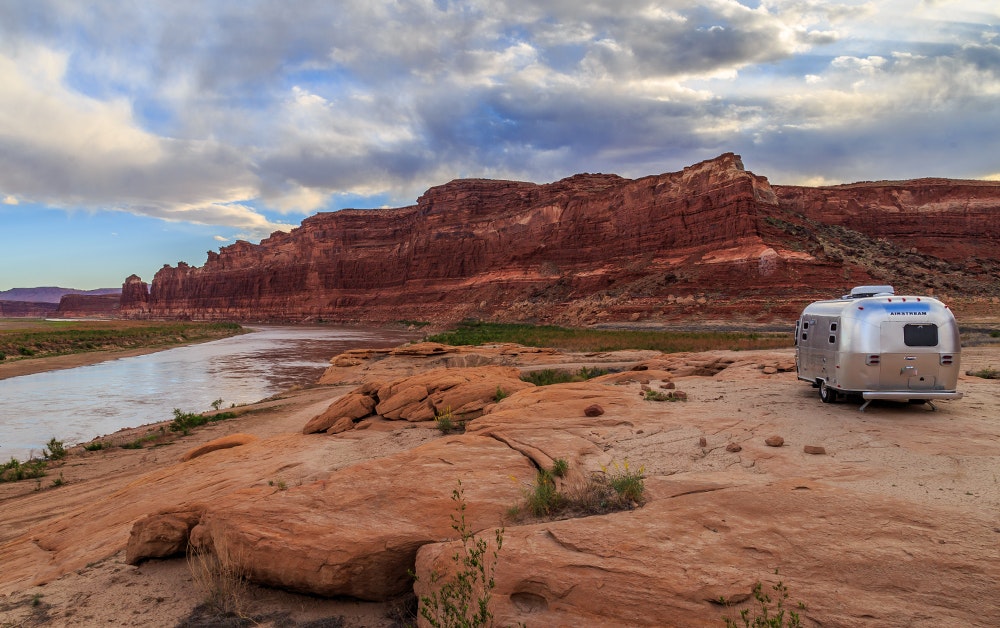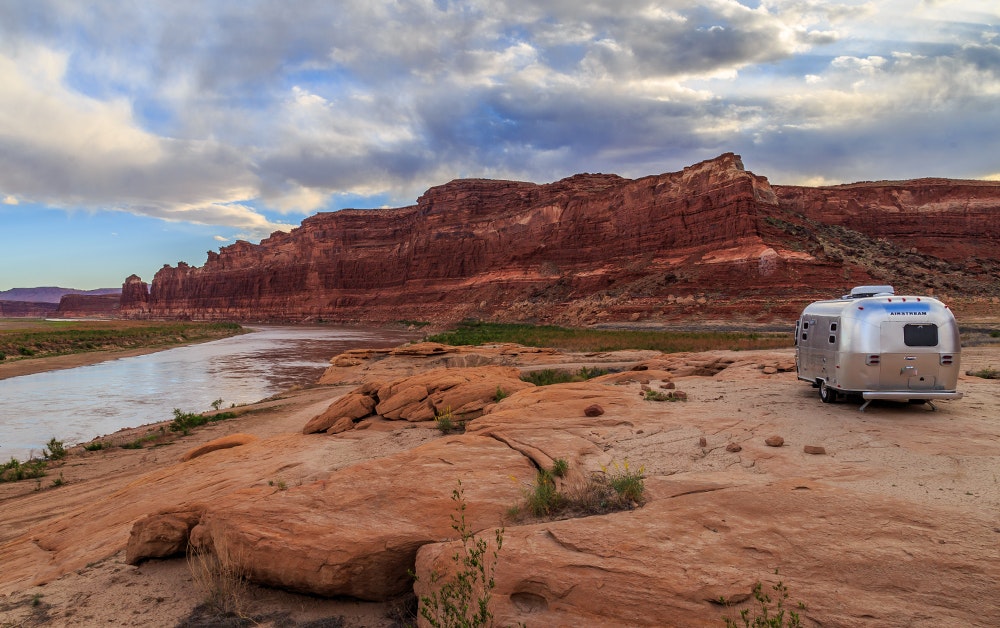 Boondocking like a Pro with Five Veterans
For most of us, camping is a way to escape people and get closer to nature. Traditional campgrounds provide an excellent base for those pursuits. But for a next-level, totally immersive outdoor experience, there's nothing like off-grid, dispersed camping - a.k.a. boondocking. In this episode of Ask an Airstreamer, five veteran Airstream boondockers share their insight on this increasingly popular way to get away from it all.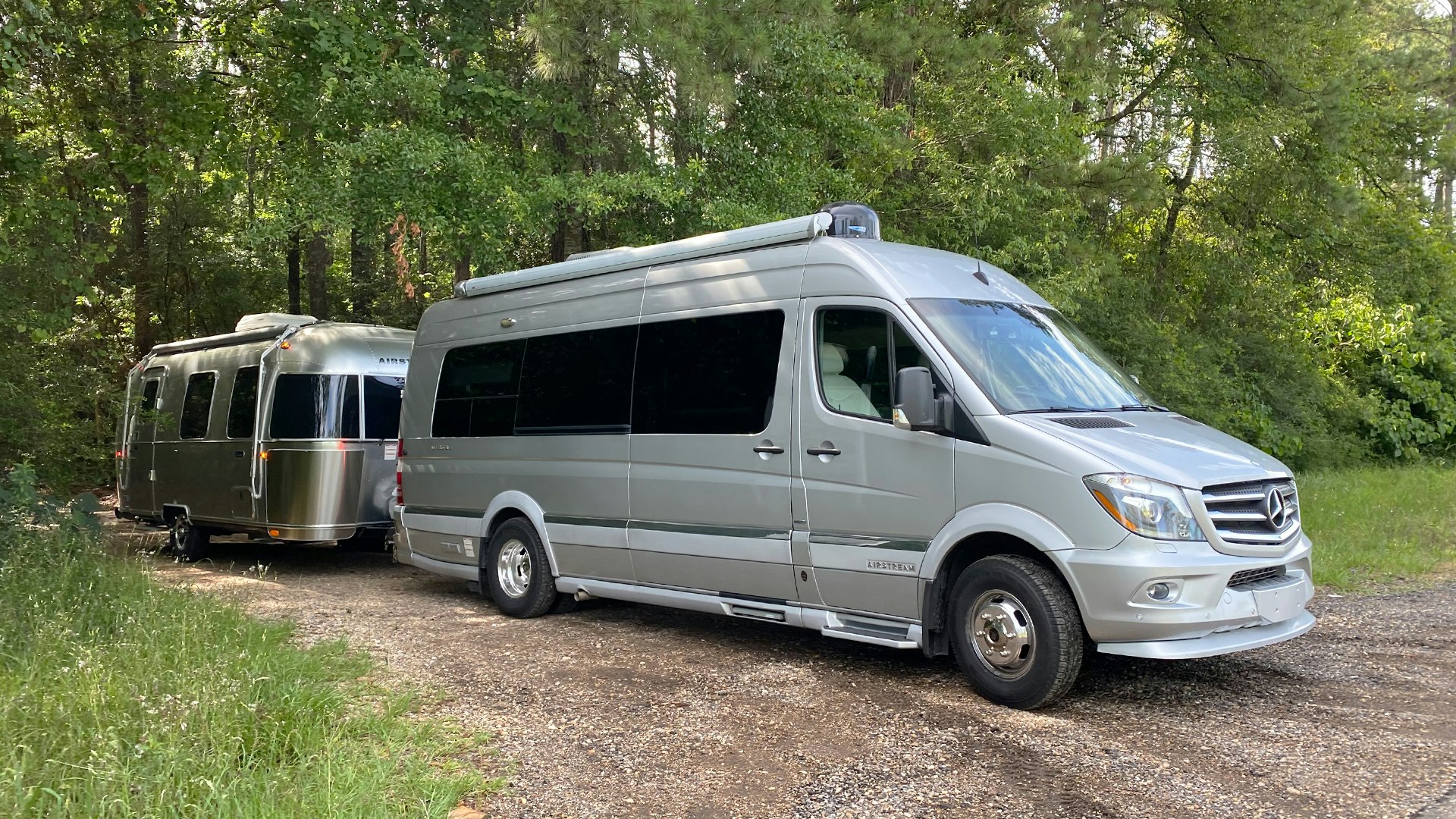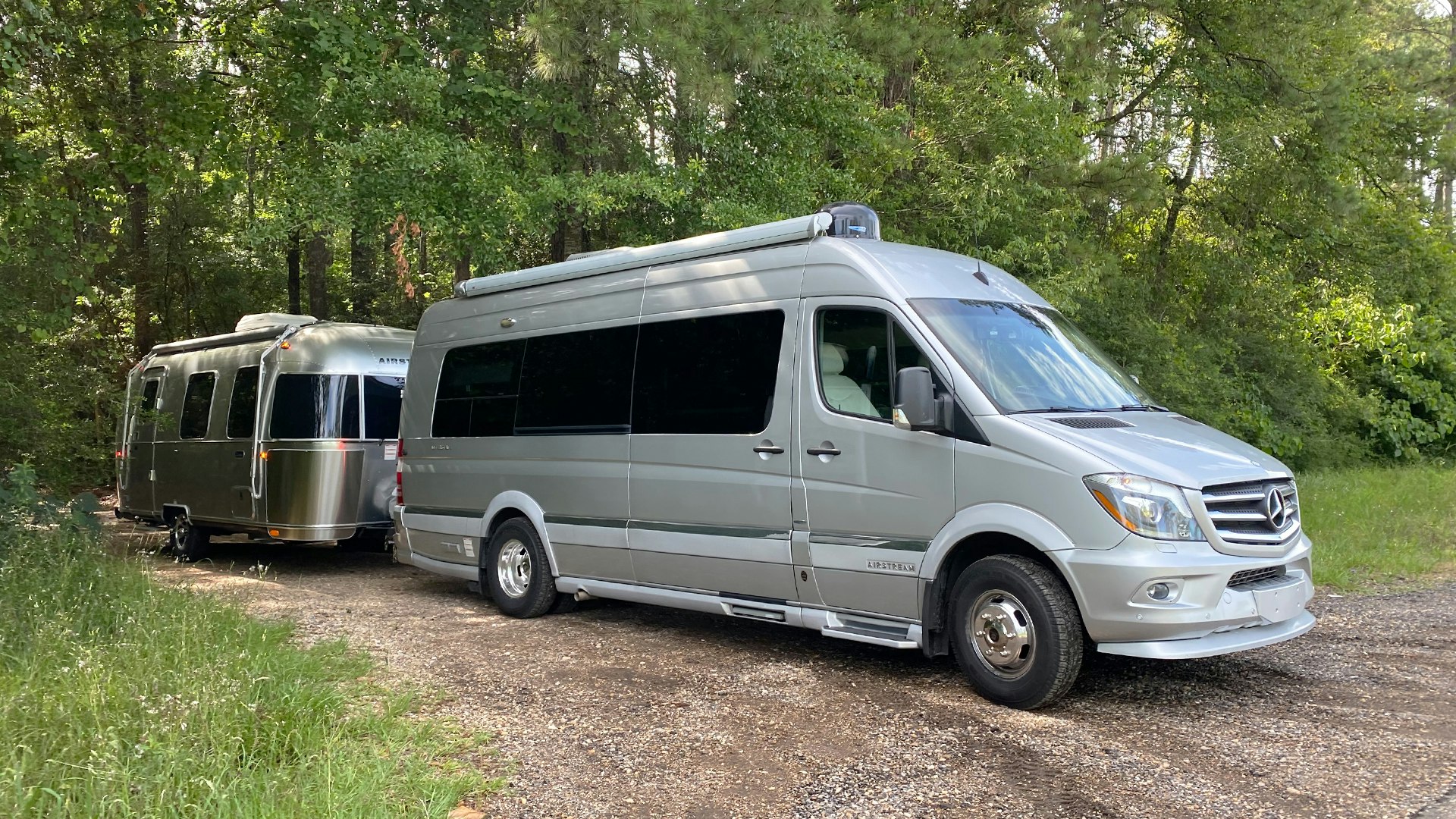 Interstate 24 + Caravel with Kevin and Melanie
Hear directly from the owners of two great Airstream products. Kevin and Melanie answer questions and share what they have learned while using their Airstream Interstate 24 and Caravel travel trailer. Kevin is especially well-versed in the towing capabilities and other technical aspects of the Interstate. Listen to all of the great tips about storage, safety, planning, budgeting, and much more in this multi-product session.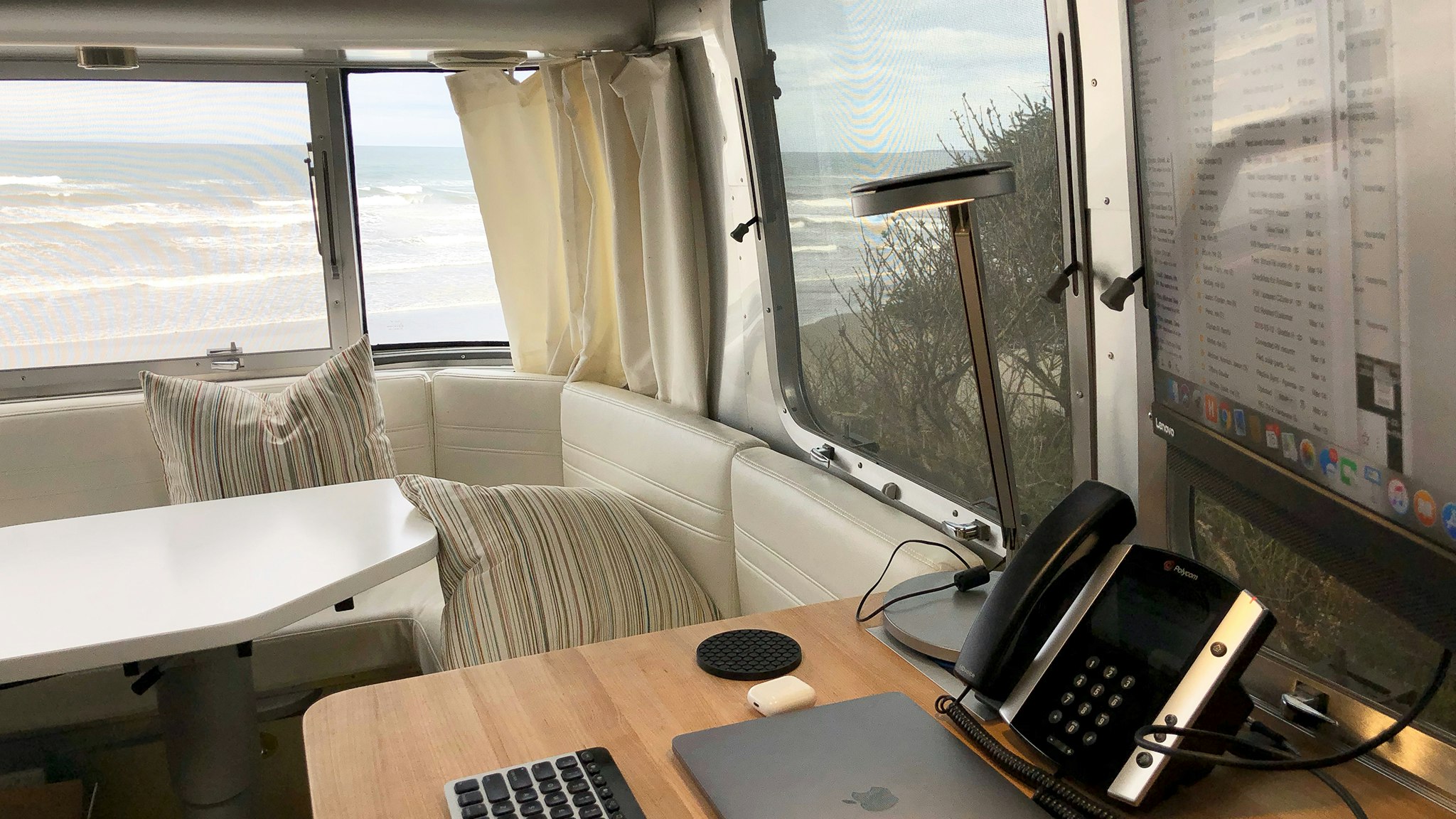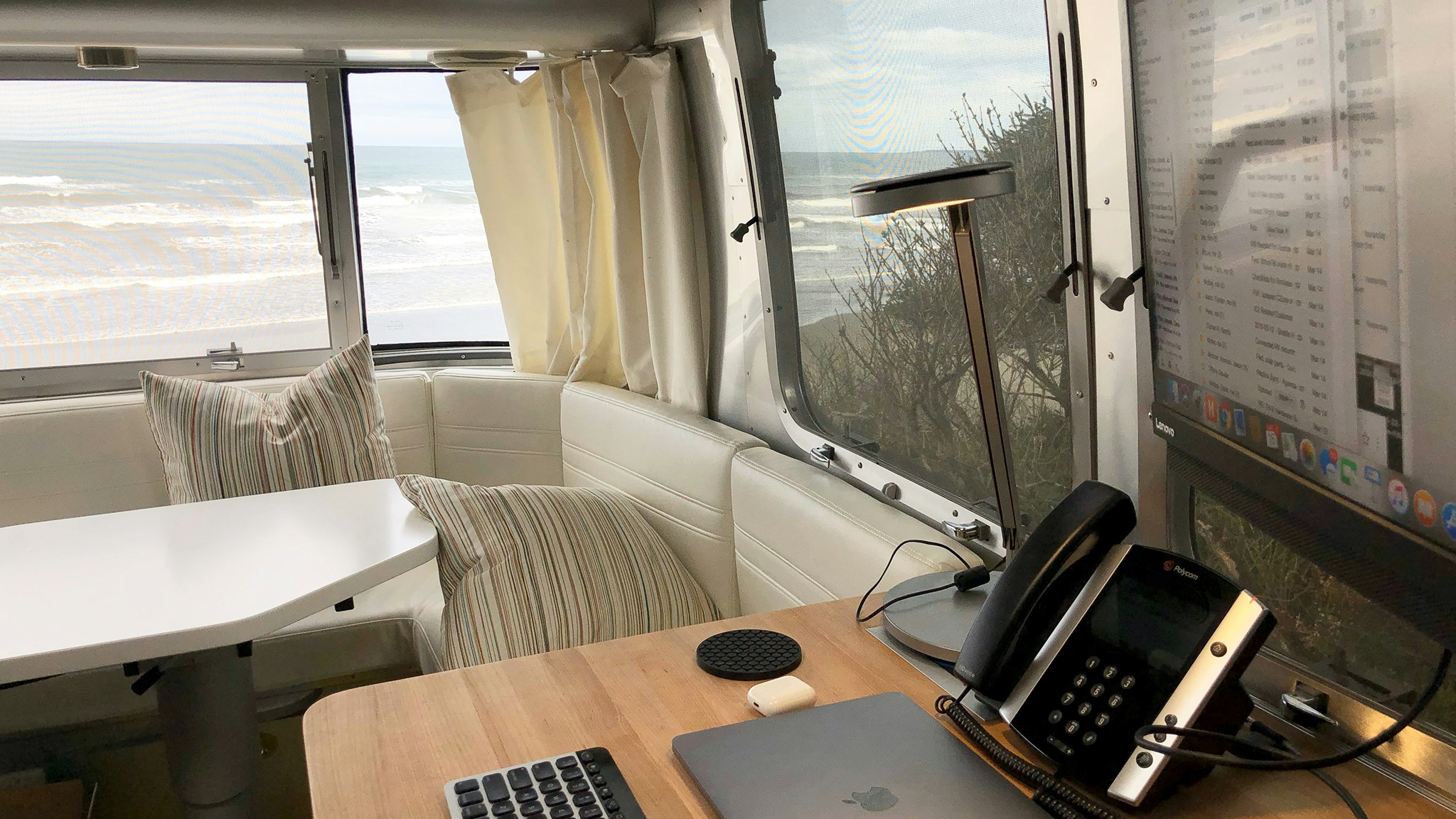 Working Remotely with Digital Nomads
If you've ever considered taking your life on the road full-time, you've no doubt hit this obstacle: Money. Adventuring is great and all, but even a nomad has to eat and pay a few bills. The good news is that it's entirely possible to make a living from your Airstream. The better news is that a group of people who already do so are ready to share their secrets about working remotely.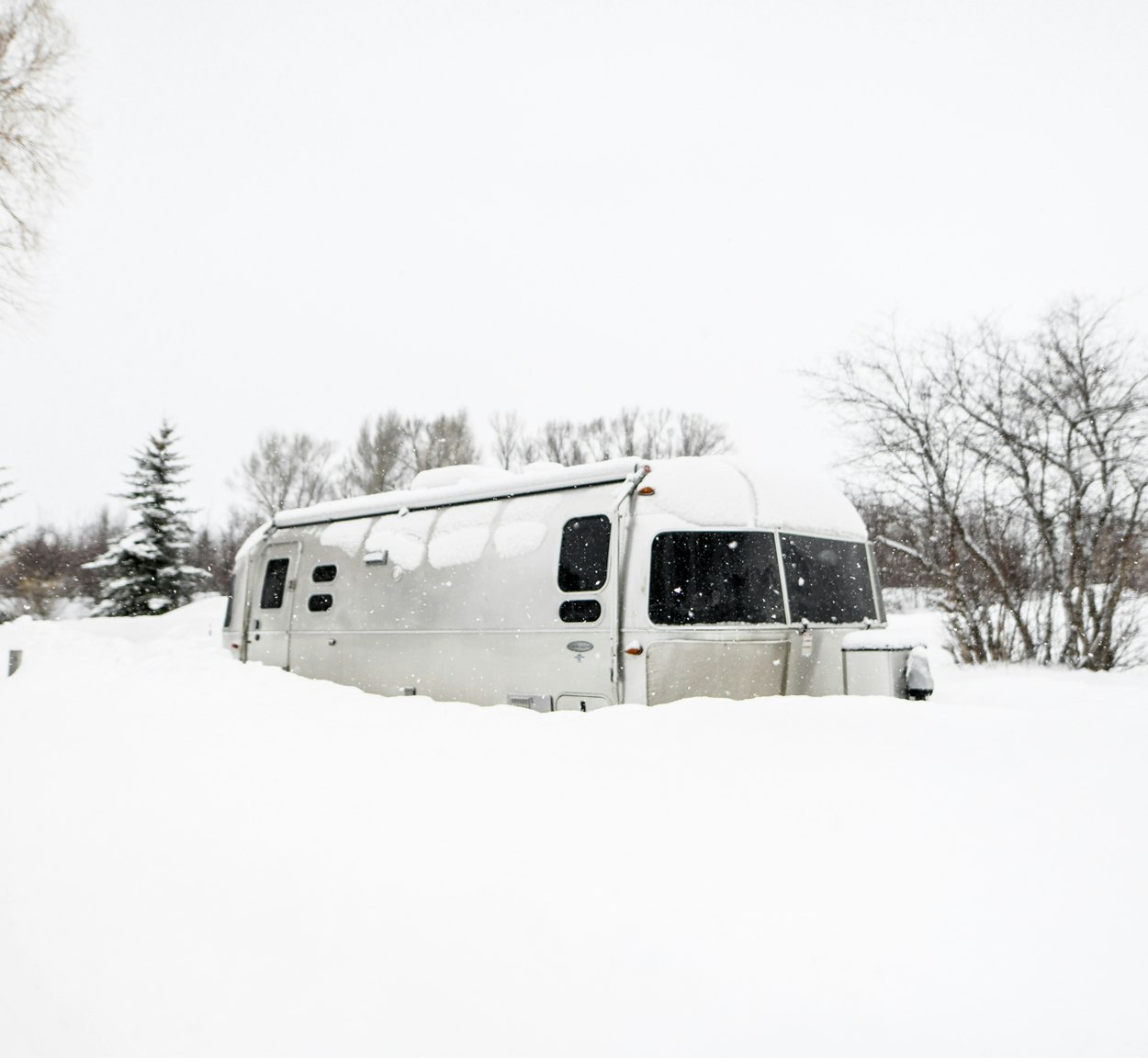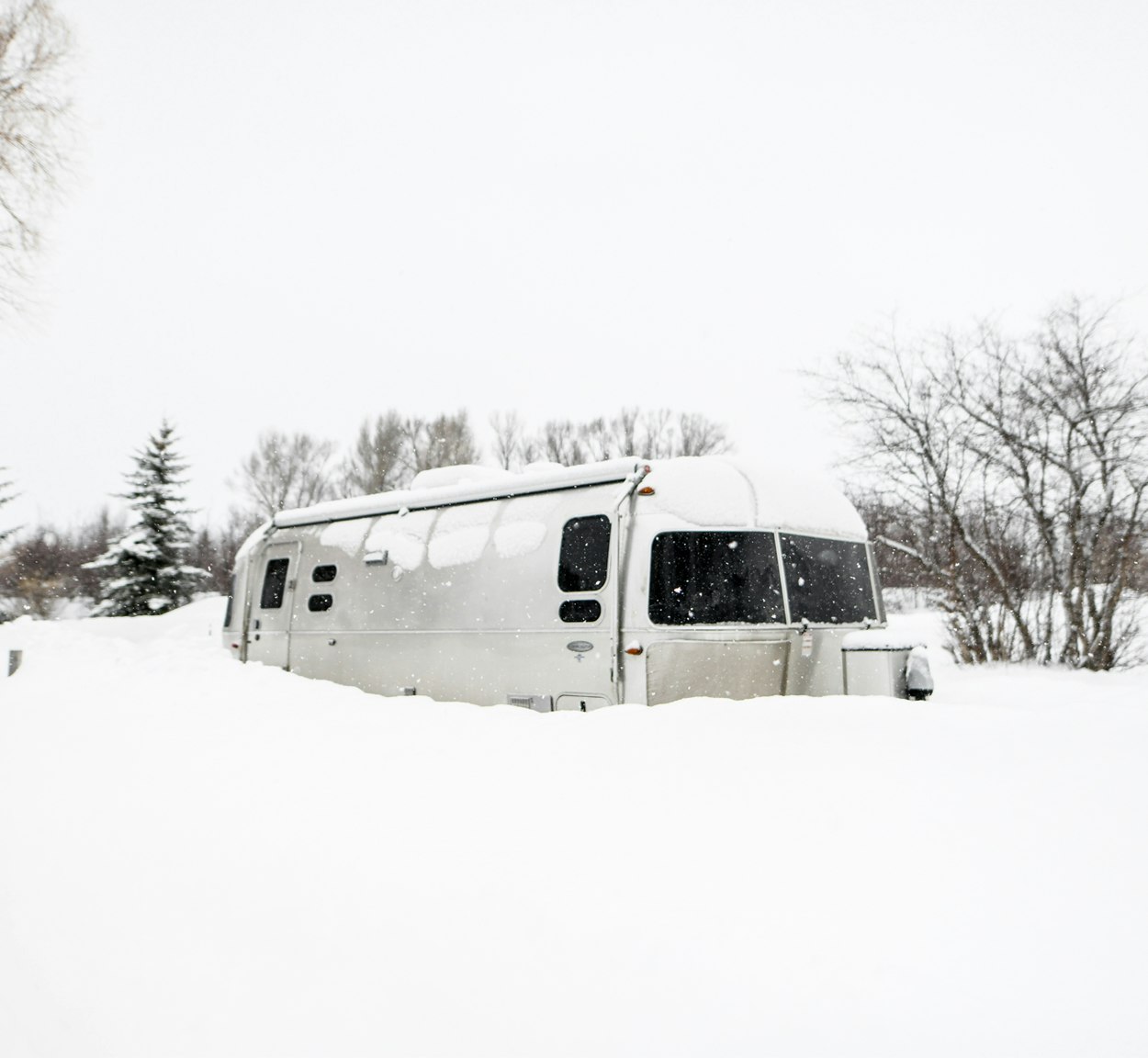 How, When, and Why to Winterize
Depending on where you live or travel, winter weather can always be right around the corner. Learn how to prepare an Airstream for freezing temperatures by understanding the plumbing system and beyond.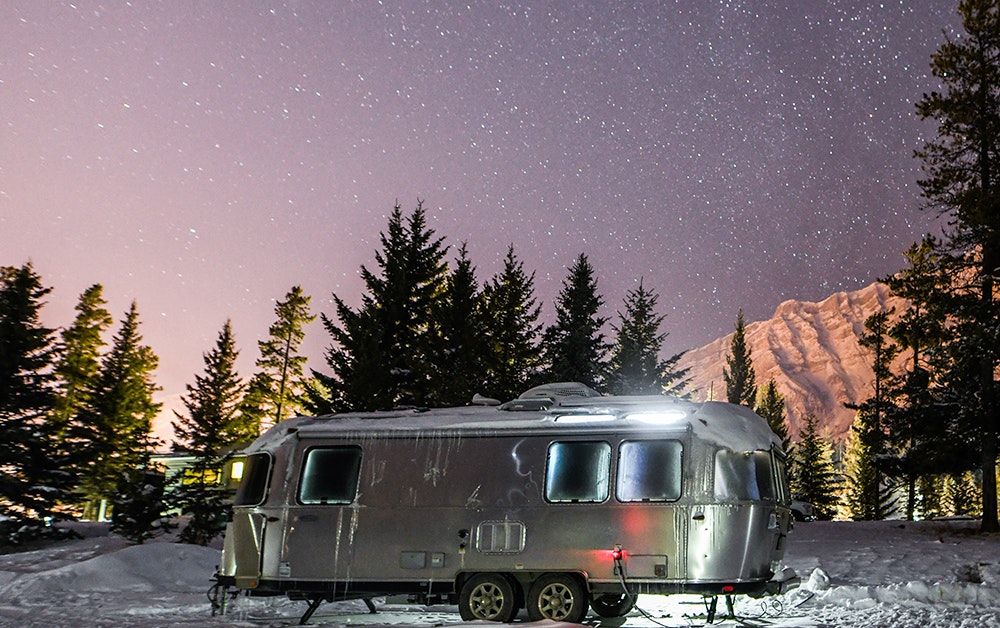 Winter Camping with Diane & Andrea
For many Airstreamers, the season for outdoor adventuring is the warmish months of spring through fall. But as a hardy band of Silver Bullet owners will attest, there is another whole world of fun awaiting those willing to venture forth in the winter. In this episode, two veteran winter adventurers explain how things can be delightful even when the weather outside is frightfully cold.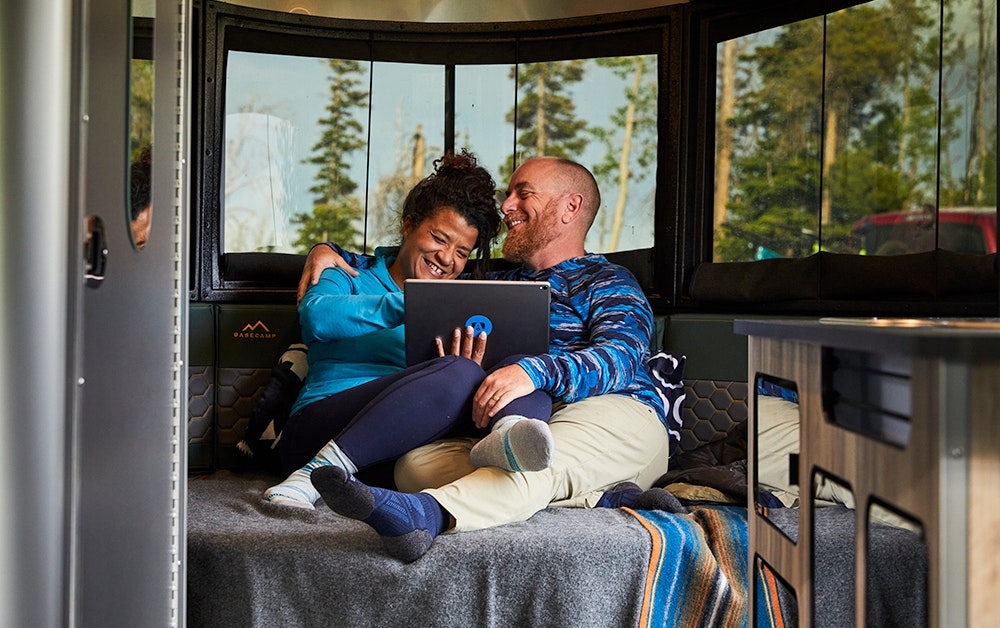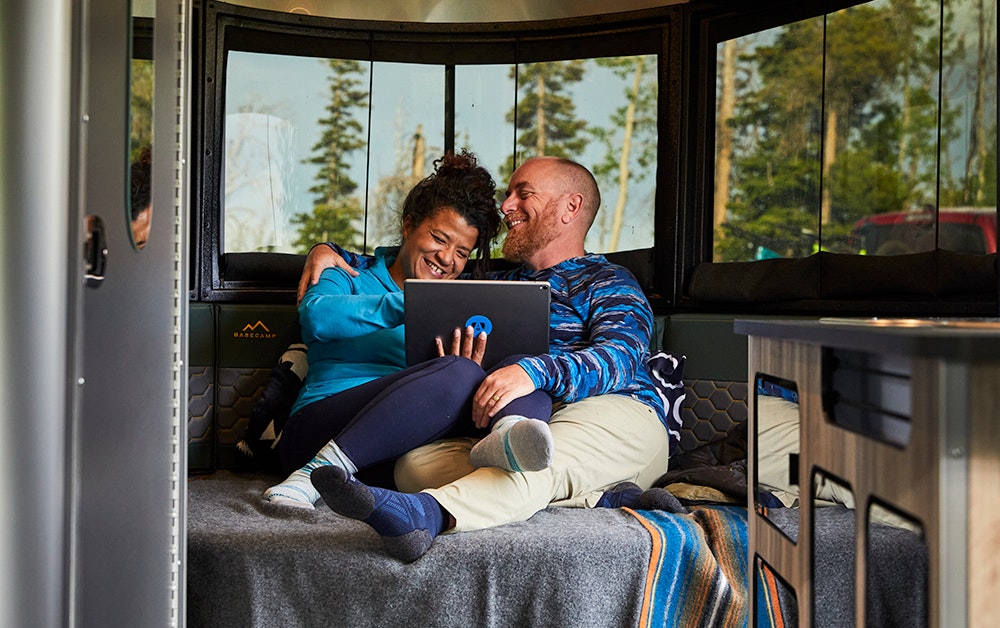 Staying Connected on the Road
On this episode of Ask an Airstreamer, three full-time owners will share their best practices for maximizing your digital connection. Justin Champion has worked a full-time job and helped his wife start a new business while putting more than 40,000 miles on their travel trailer. Jake Kahut and Jess Ekstrom have crisscrossed America in their Flying Cloud promoting Jess' philanthropy-driven business.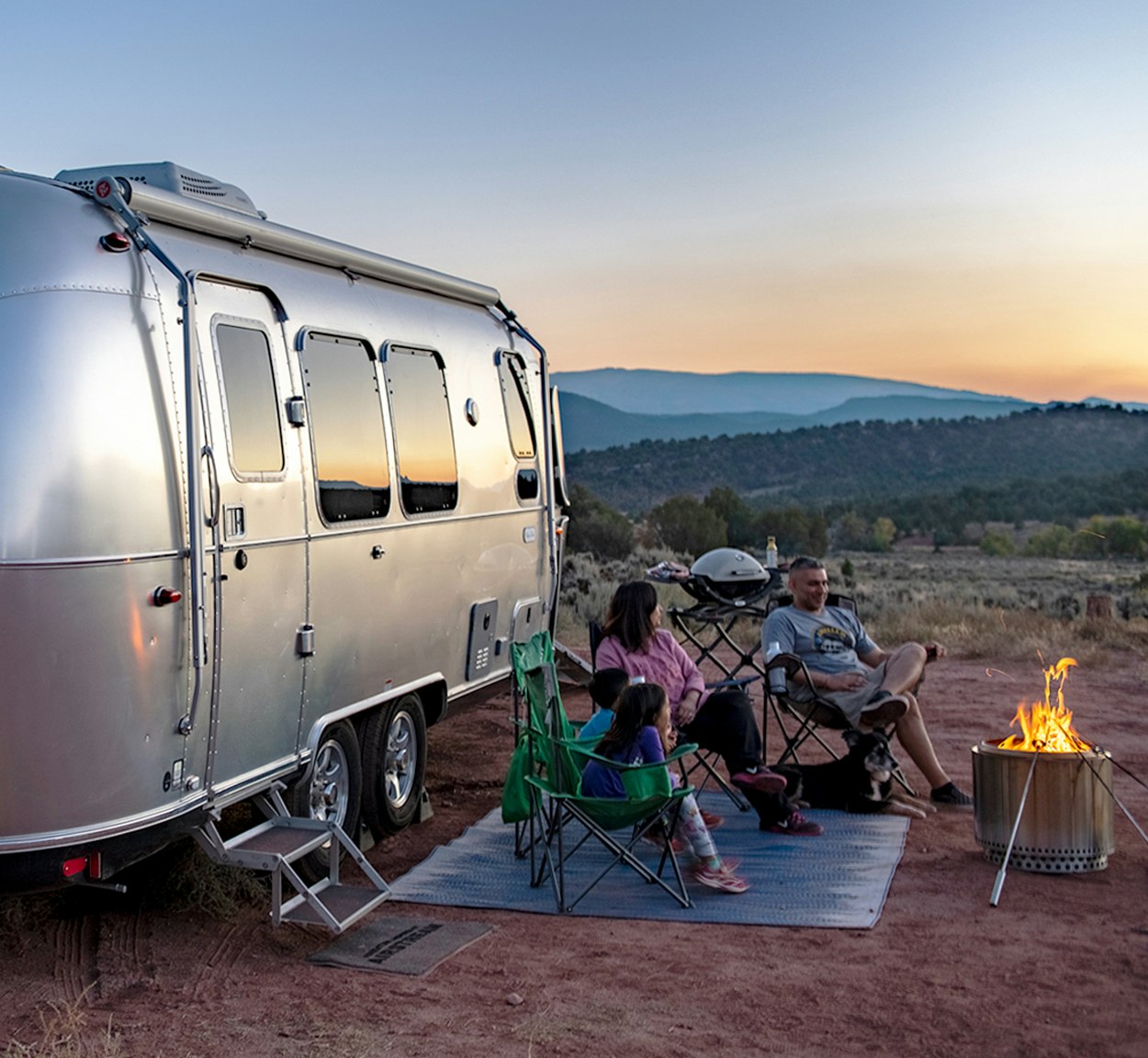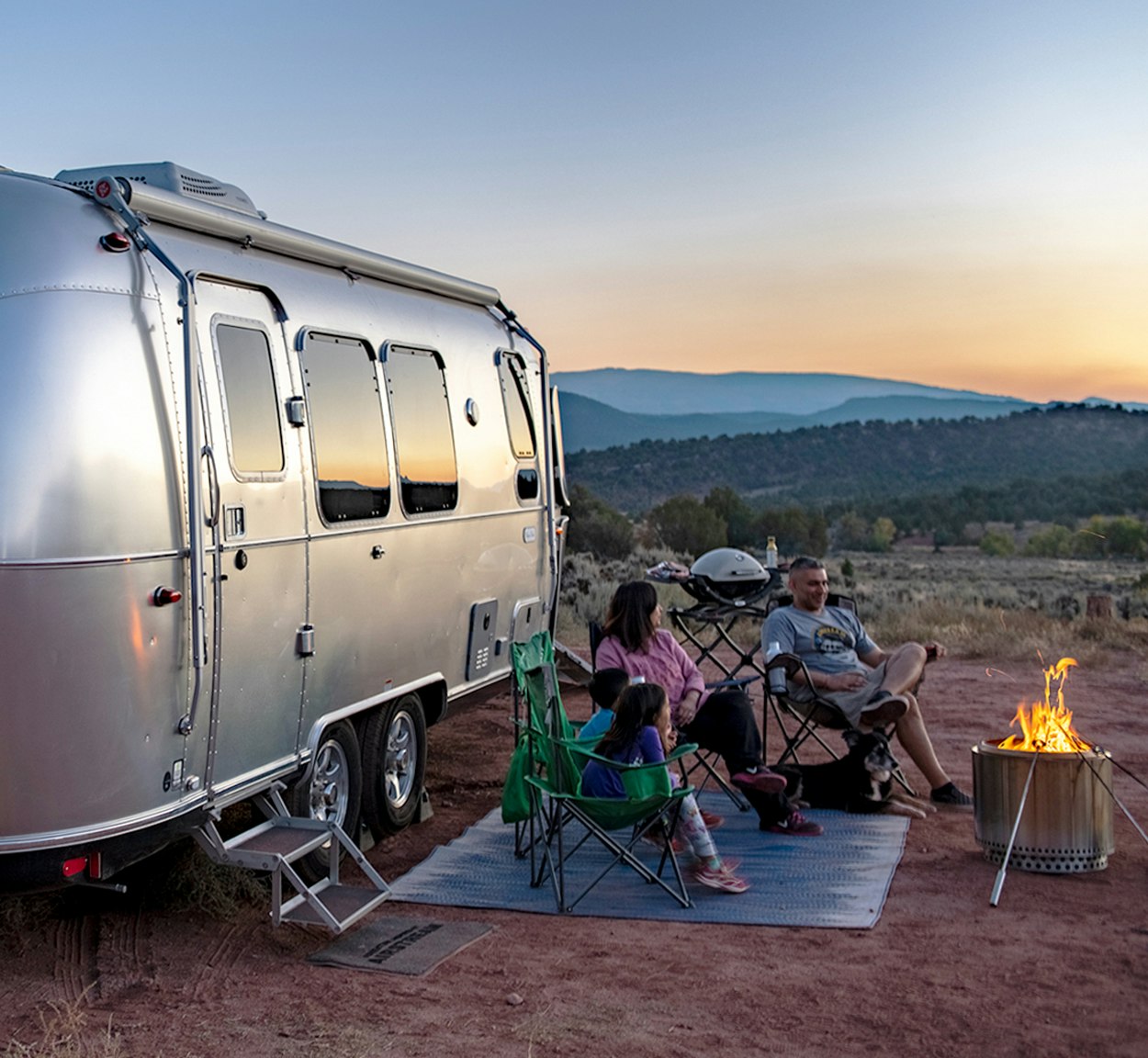 Power Systems with McKay and Ronnie
On this episode of Ask an Airstreamer, an electro-savvy Airstream Ambassador and Airstream's top product engineer share their tips and tricks to keep the juice flowing. Ambassador Ronnie Dennis owns a Globetrotter and professionally installs solar systems on Airstreams. McKay Featherstone, is Airstream's VP of Product Development and Engineering.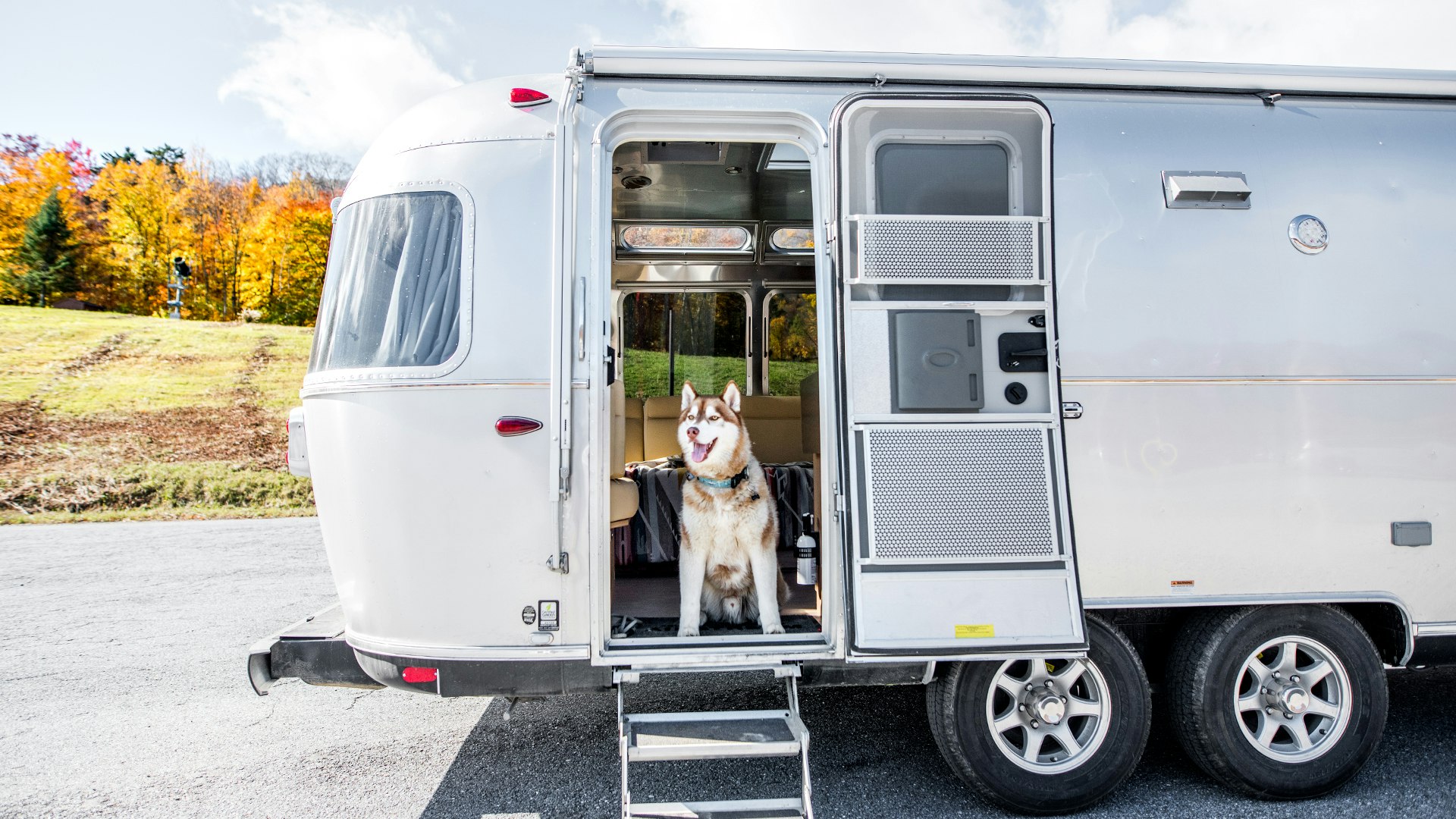 Adventuring with your Pet(s)
Two Airstreamers whose personal and professional lives revolve around dogs will share their experience-based advice for traveling with your pets. Panelists Mark and Angela Hook are the owners of Stunt Puppy, a company that designs and sells human-grade gear for dogs. The Hooks, who are from New Zealand, have barnstormed America in a Basecamp named Rover to market their products at trade shows. Their companion on those travels: Reacher, a 100-pound Rhodesian Ridgeback.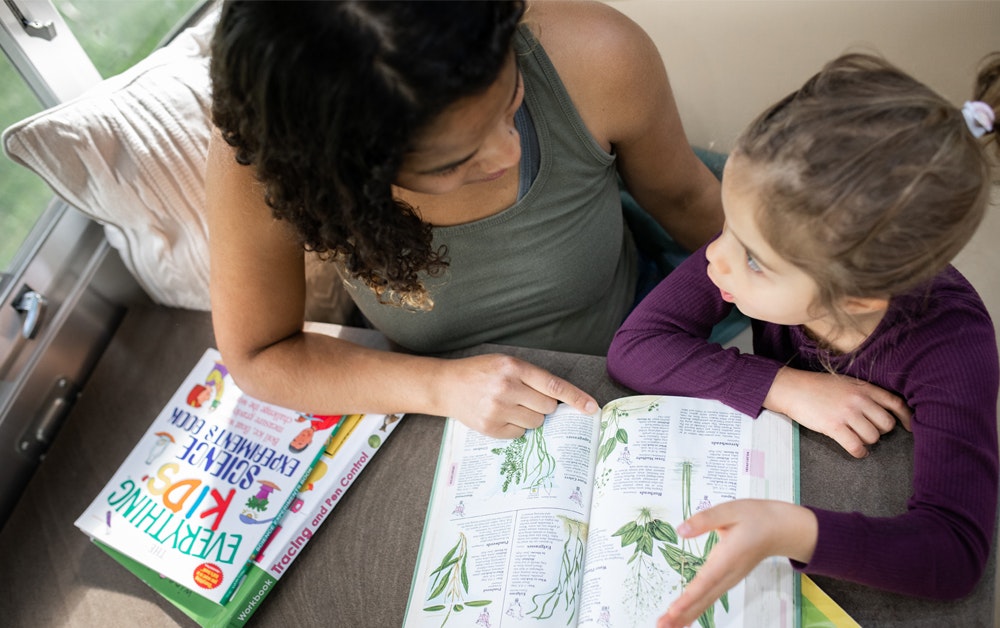 Learning Remotely
Three brand Ambassadors discuss experienced-based advice on teaching your children while adventuring. The panelists are Kina Pickett, who lives on the road full-time with his wife and two young children, and Sommer and Ryan Schwarz, who spend about half their time exploring the West with four kids in their Airstream. They provide insight on every aspect of mobile homeschooling, from setting routines and more.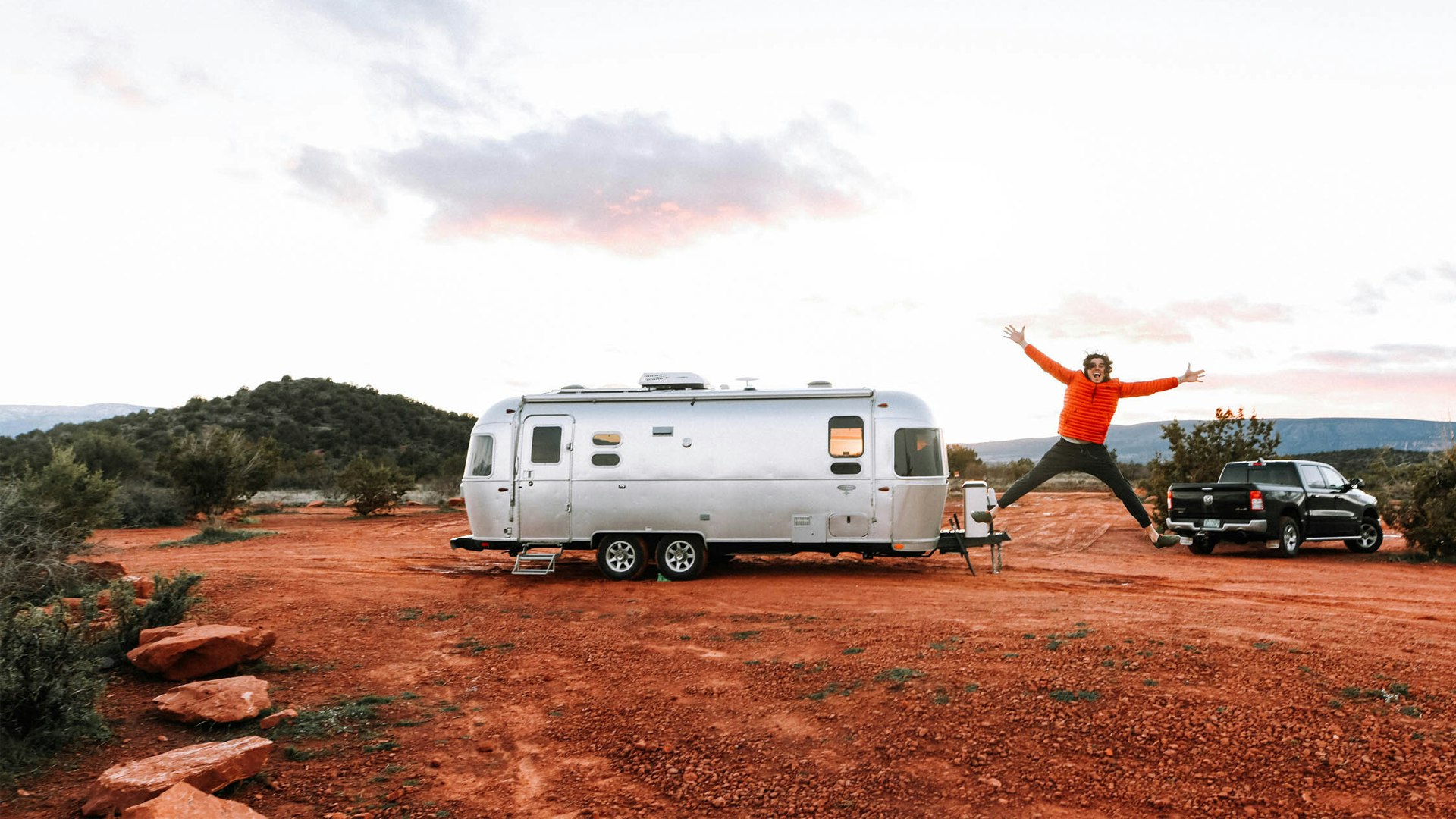 De-Winterizing Your Travel Trailer
Airstream Ambassador Brian Riley and Dan Snider, Airstream's National Service Manager of Travel Trailers, walk through a five-step process of top-to-bottom de-winterizing. From the roof to the tires from the fridge to the water tanks, their guidance will give you a new understanding of your Airstream's systems and ensure a safe, enjoyable season of adventure.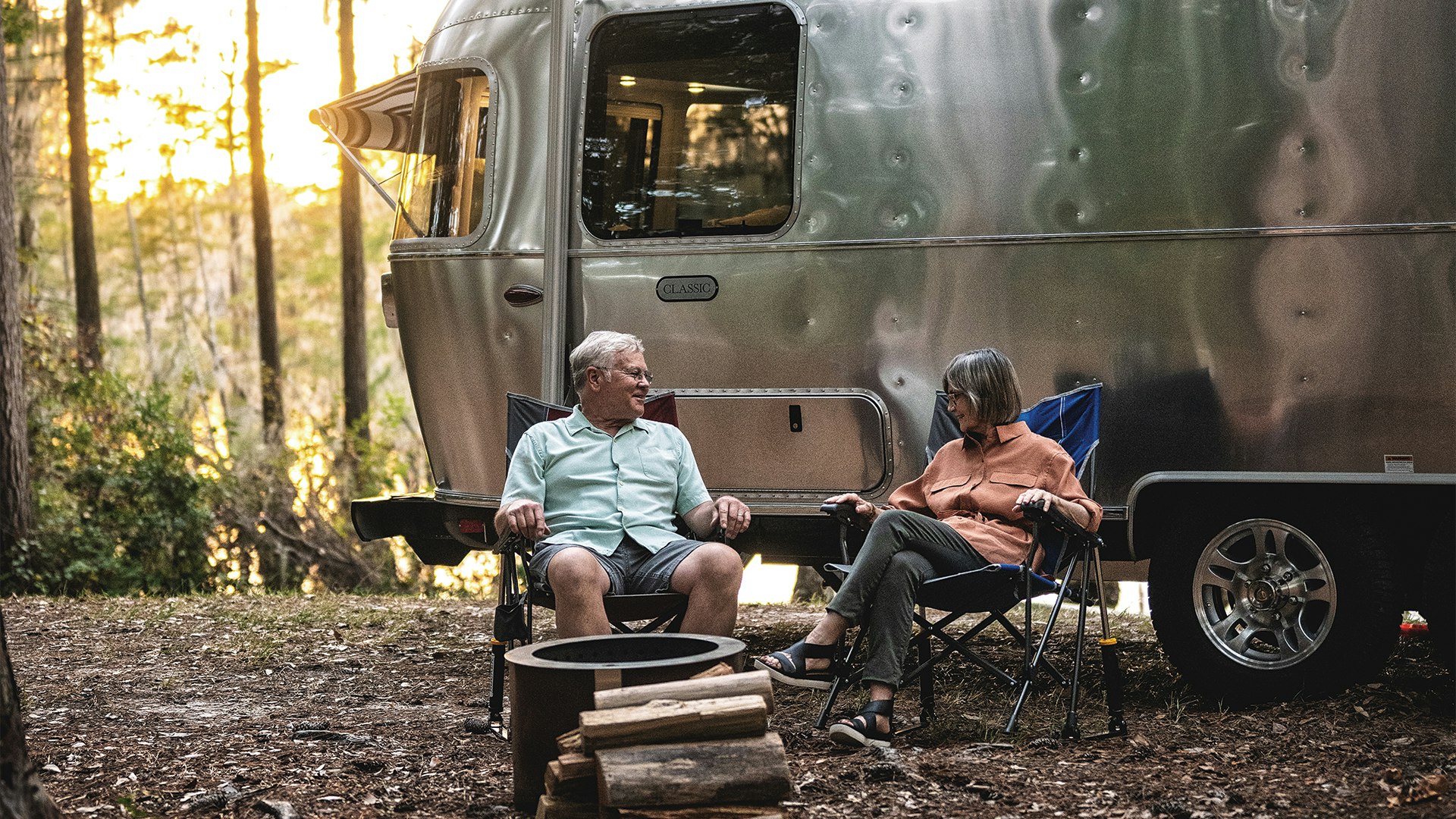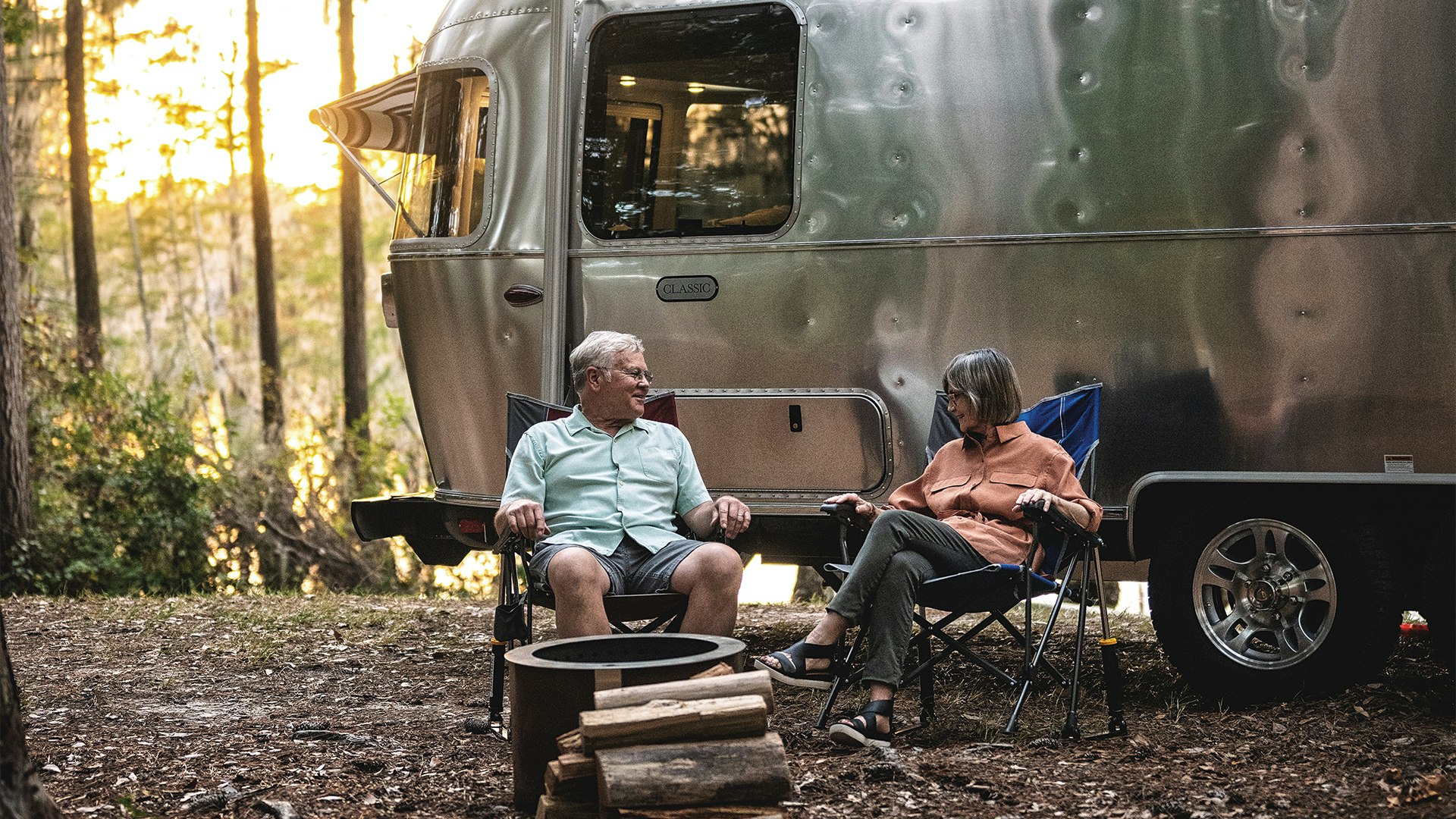 10 Things Every New Airstreamer Should Know
Airstream Ambassadors, Lauren and Daniel Fernandez, and Airstream Customer Council Member, Adamo Gumowski, touch on everything from tips for optimizing your Airstream's systems to best practices for working and learning on the road to the personality traits that helped them master the art of Airstreaming.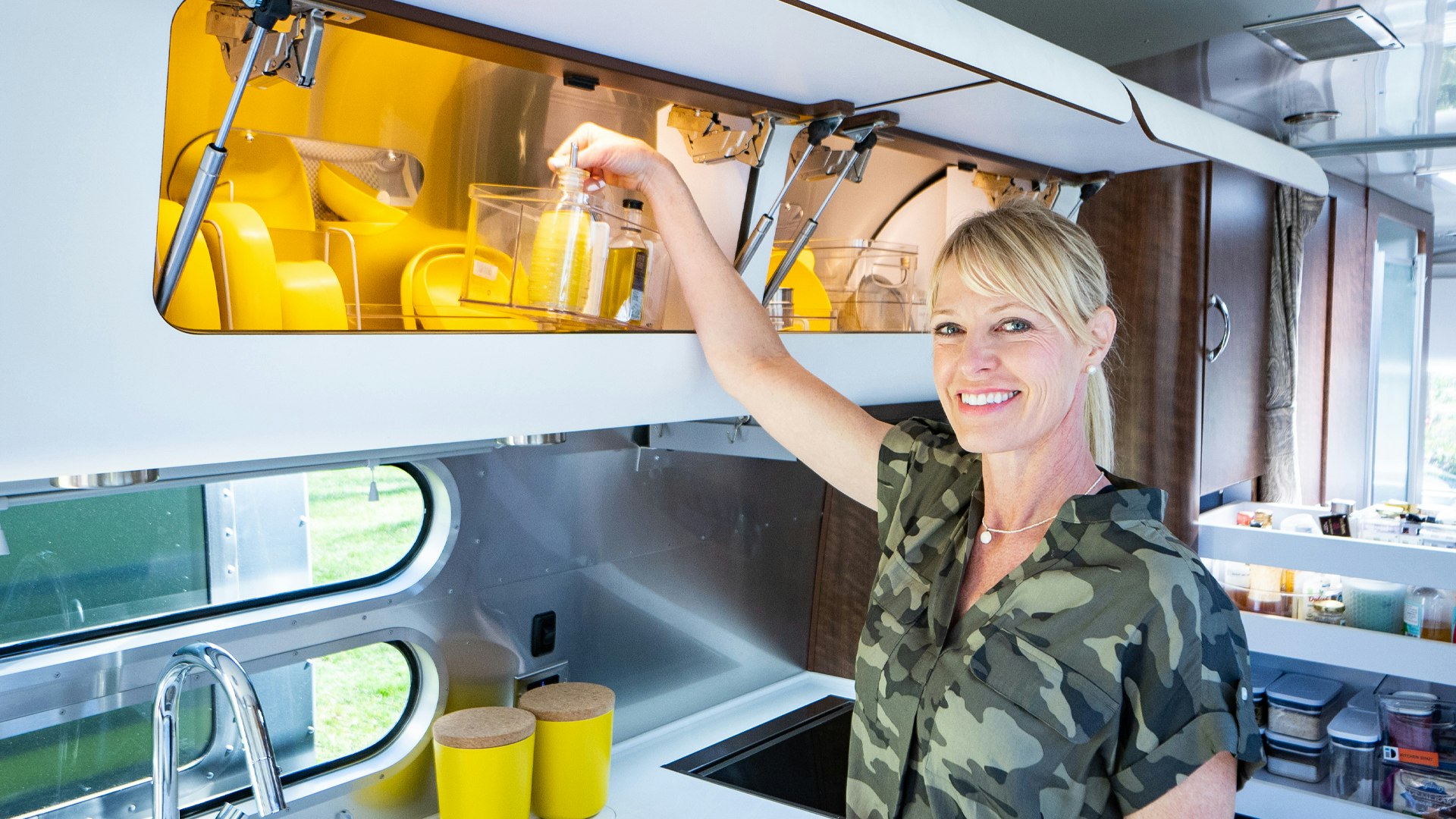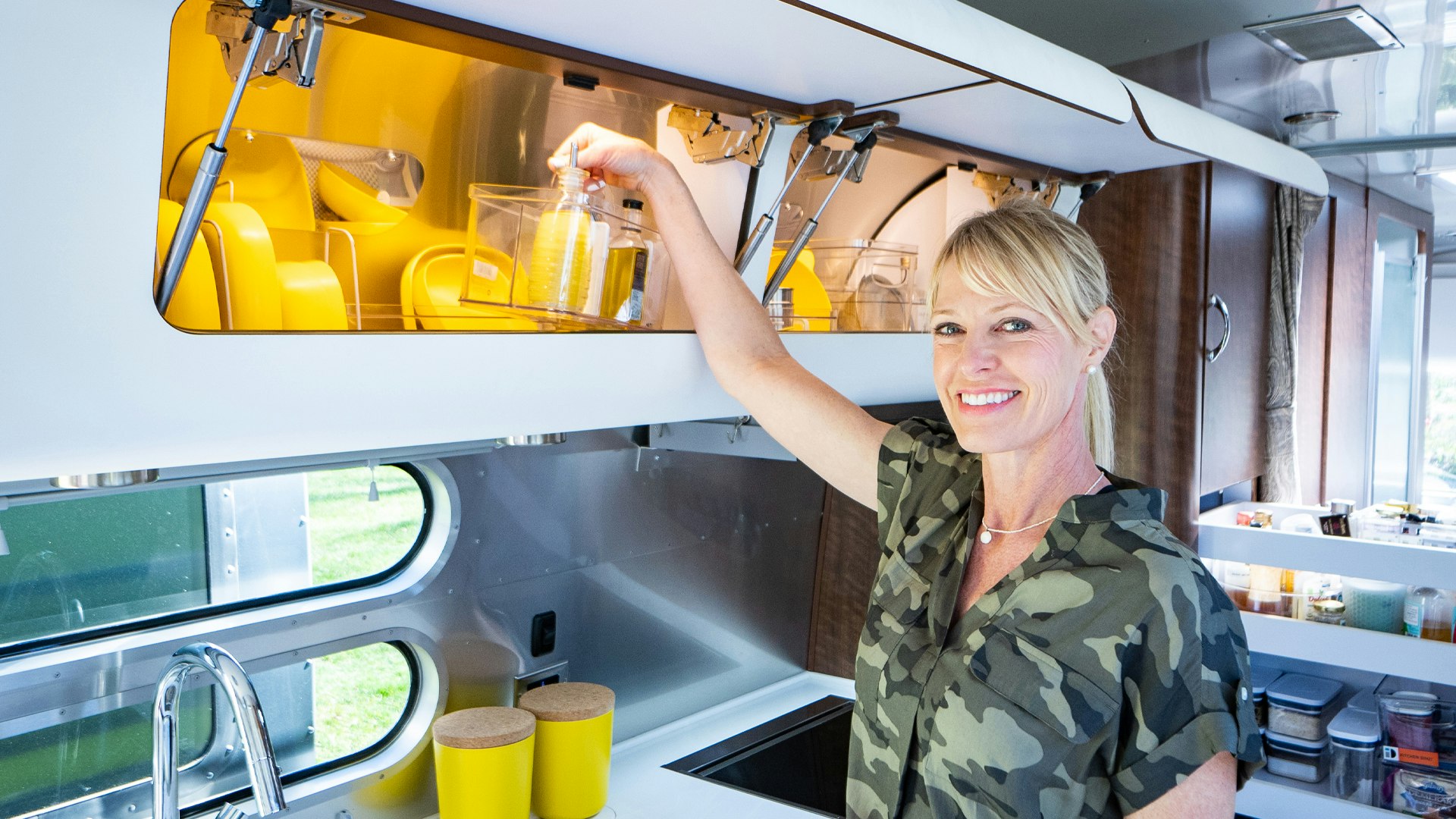 Organization and Storage Strategies for Your Airstream
Airstream Ambassadors Chris and Traci, who know a lot about both organizing and life on the road share storage solutions for your Airstream. Don't waste anymore valuable Airstreaming time wrangling stuff. Learn tips and tricks from a professional organizer.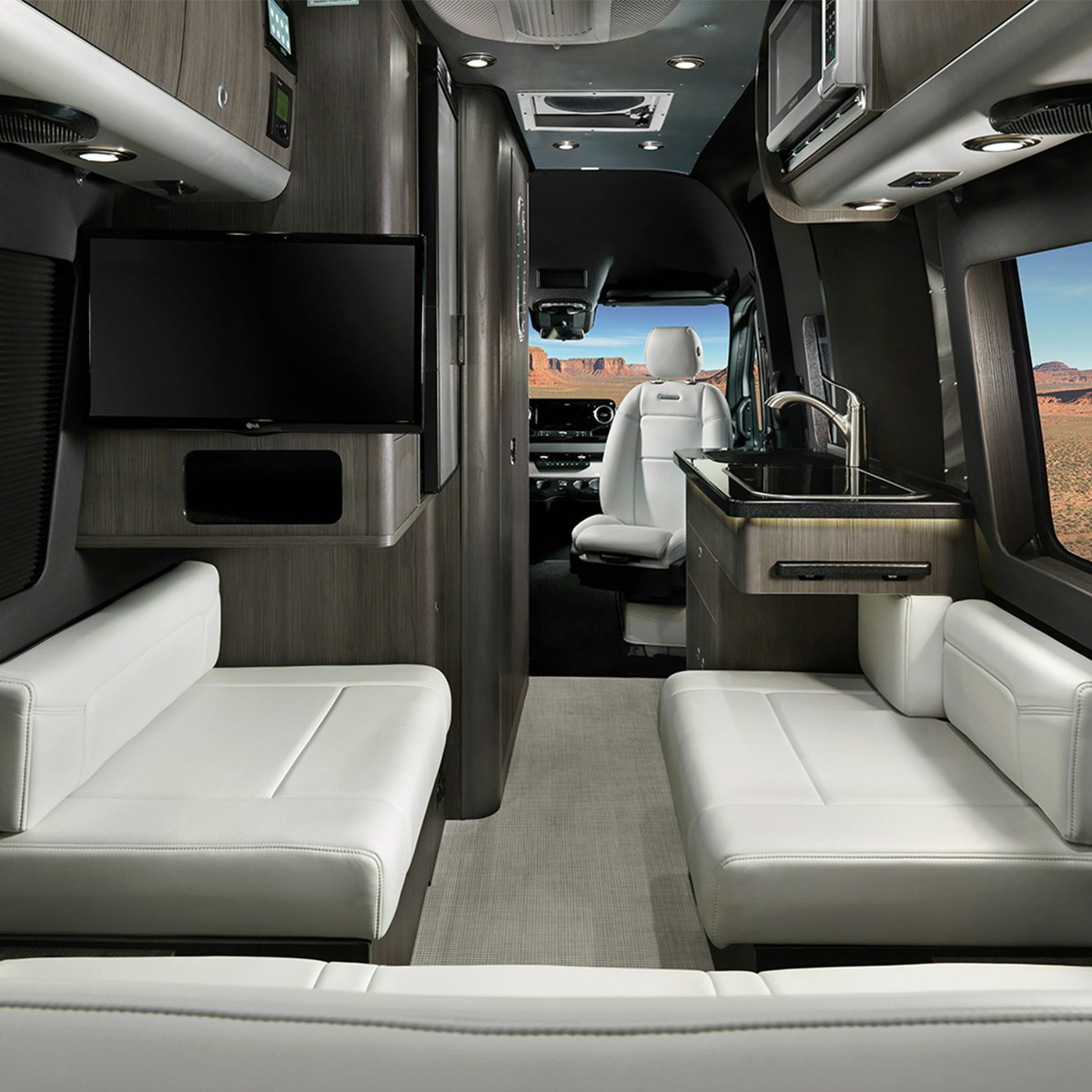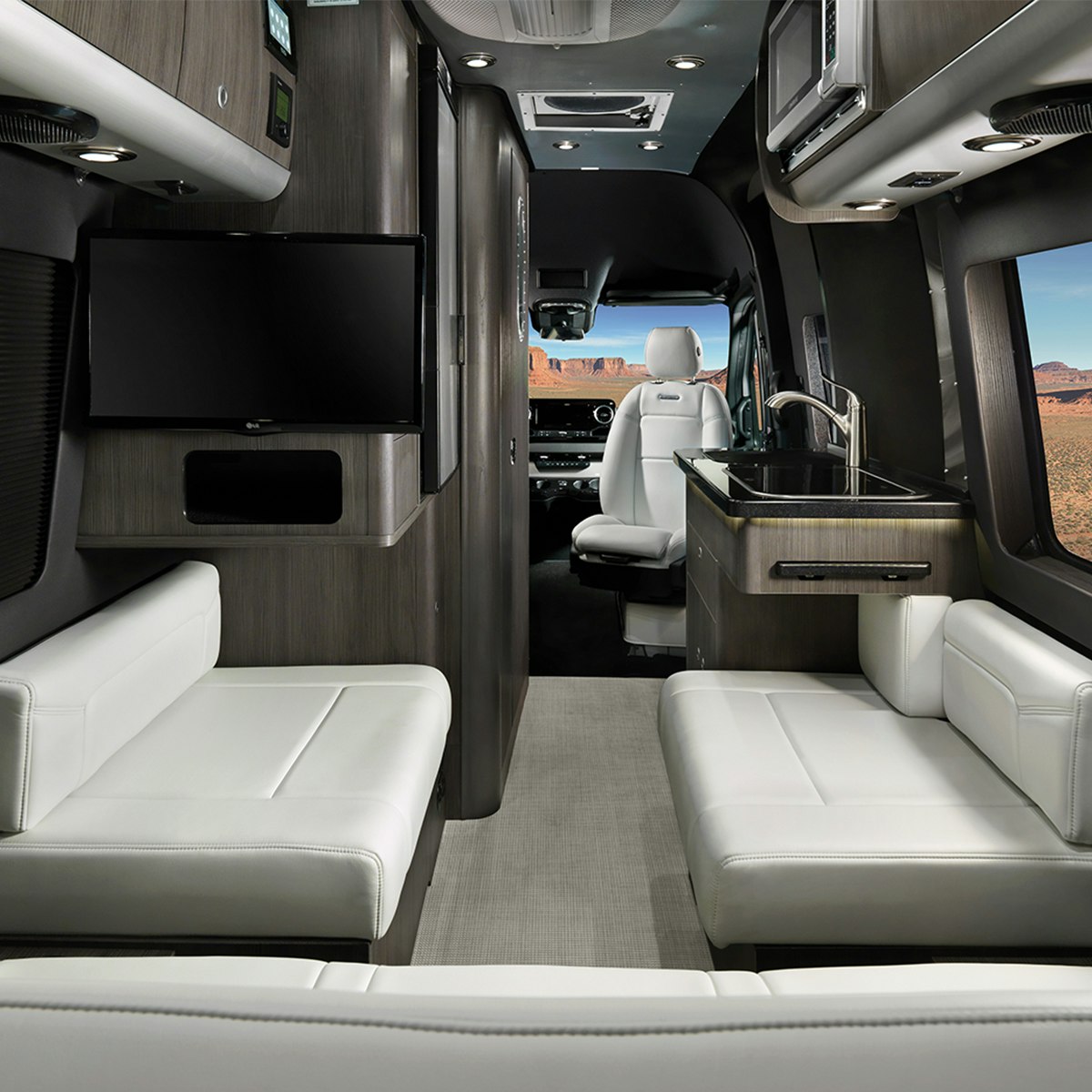 Interstate Owner, Christine Miller
Interstate owner, Christine Miller, shares lessons learned, storage solutions, and insights gained during 18 months spent crisscrossing the country solo in her Touring Coach. Is the Interstate right for you? The livestream might help answer that question.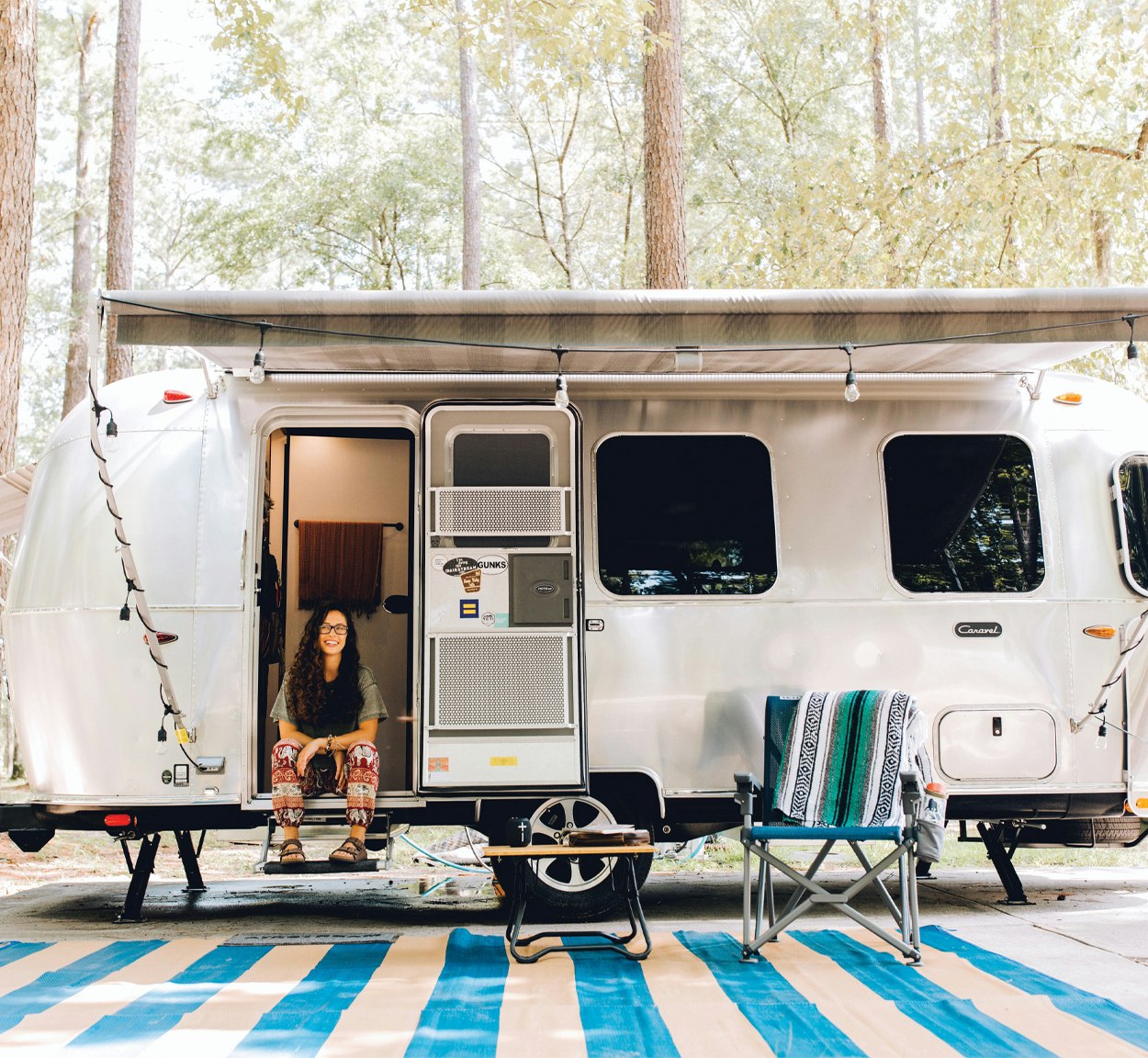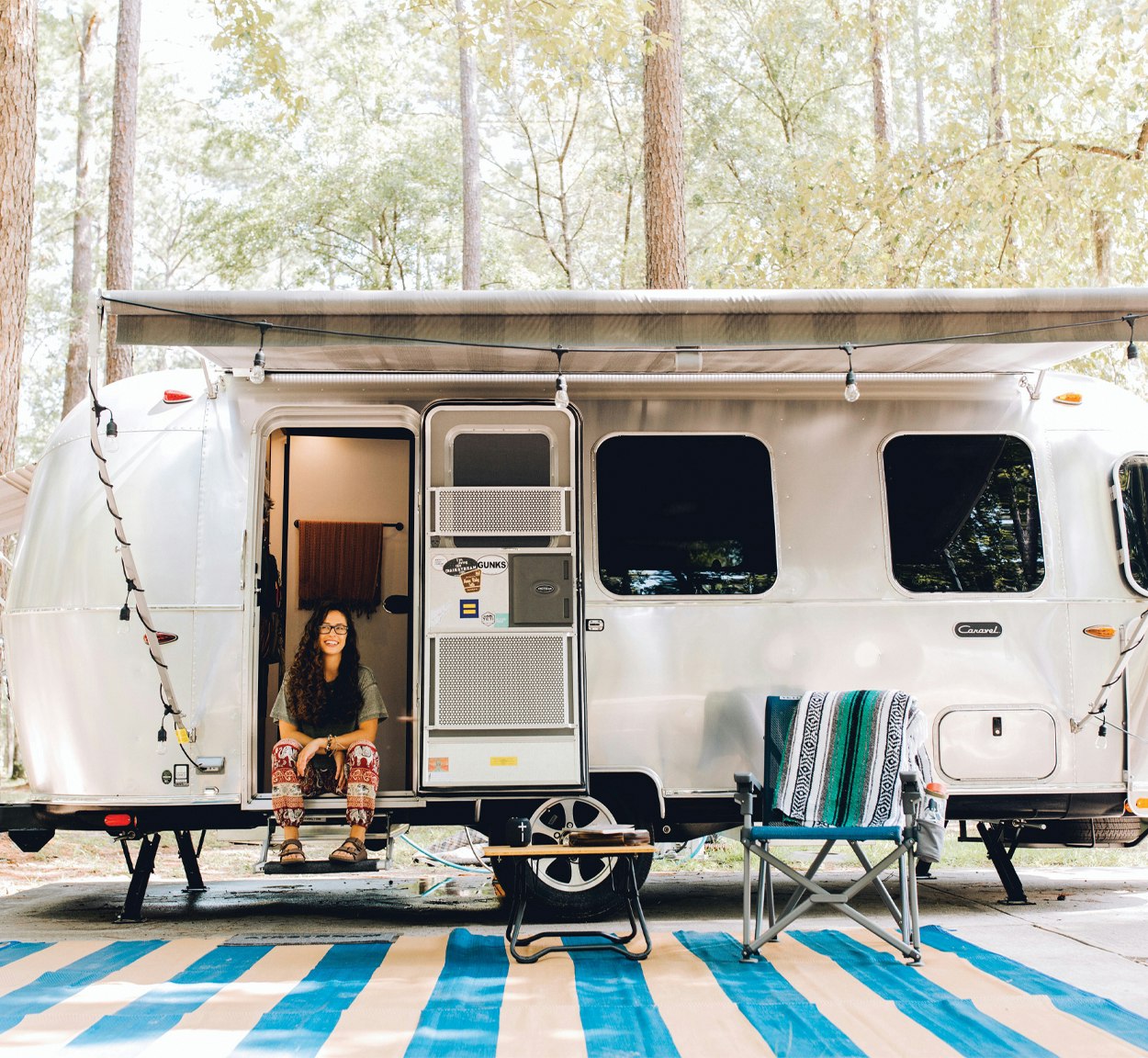 Caravel Owner, Marisa
Caravel owner, Marisa shares what she has learned from her experience as a U.S. Army officer who lives and adventures in a 2020 22-foot Caravel. She will also offer tips on the solo life, including the art of single-handed hitching and towing and how she stays safe.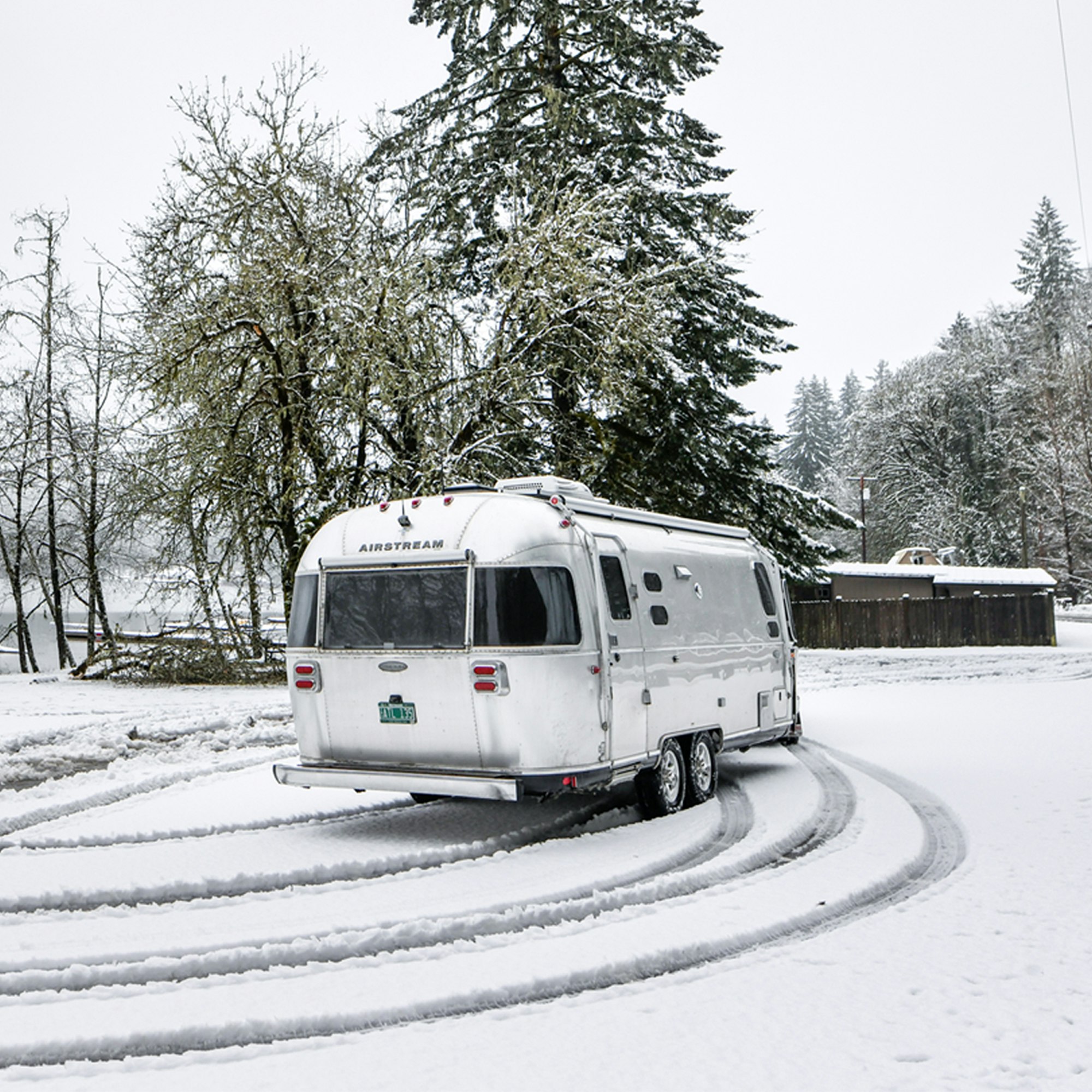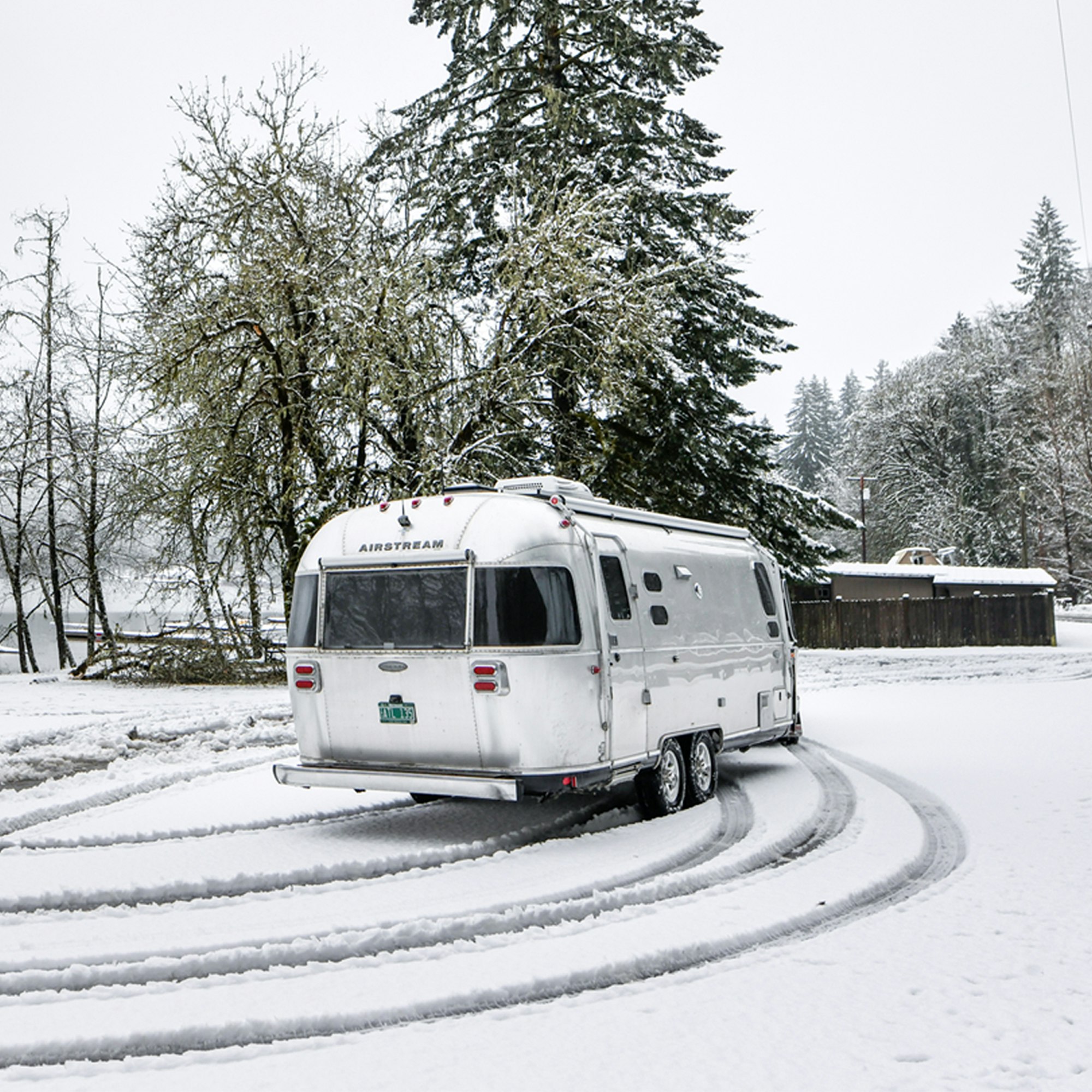 Winterizing Your Airstream Part II
Because winterizing is so essential, this is our second Ask an Airstreamer devoted to the topic. On this episode, a senior Airstream service expert and a veteran Airstream owner will offer lessons and experience-based insight on how to winterize your Airstream.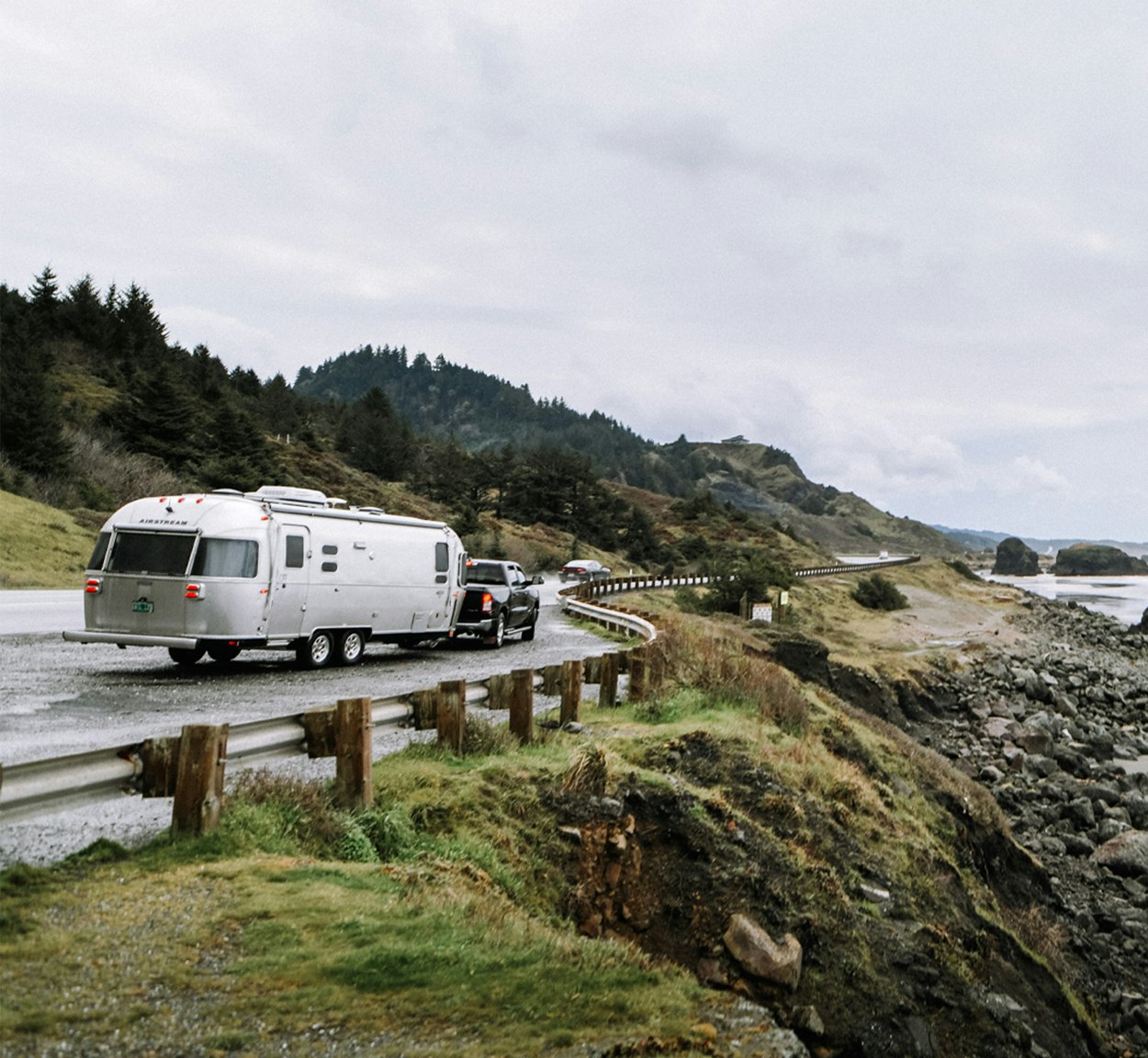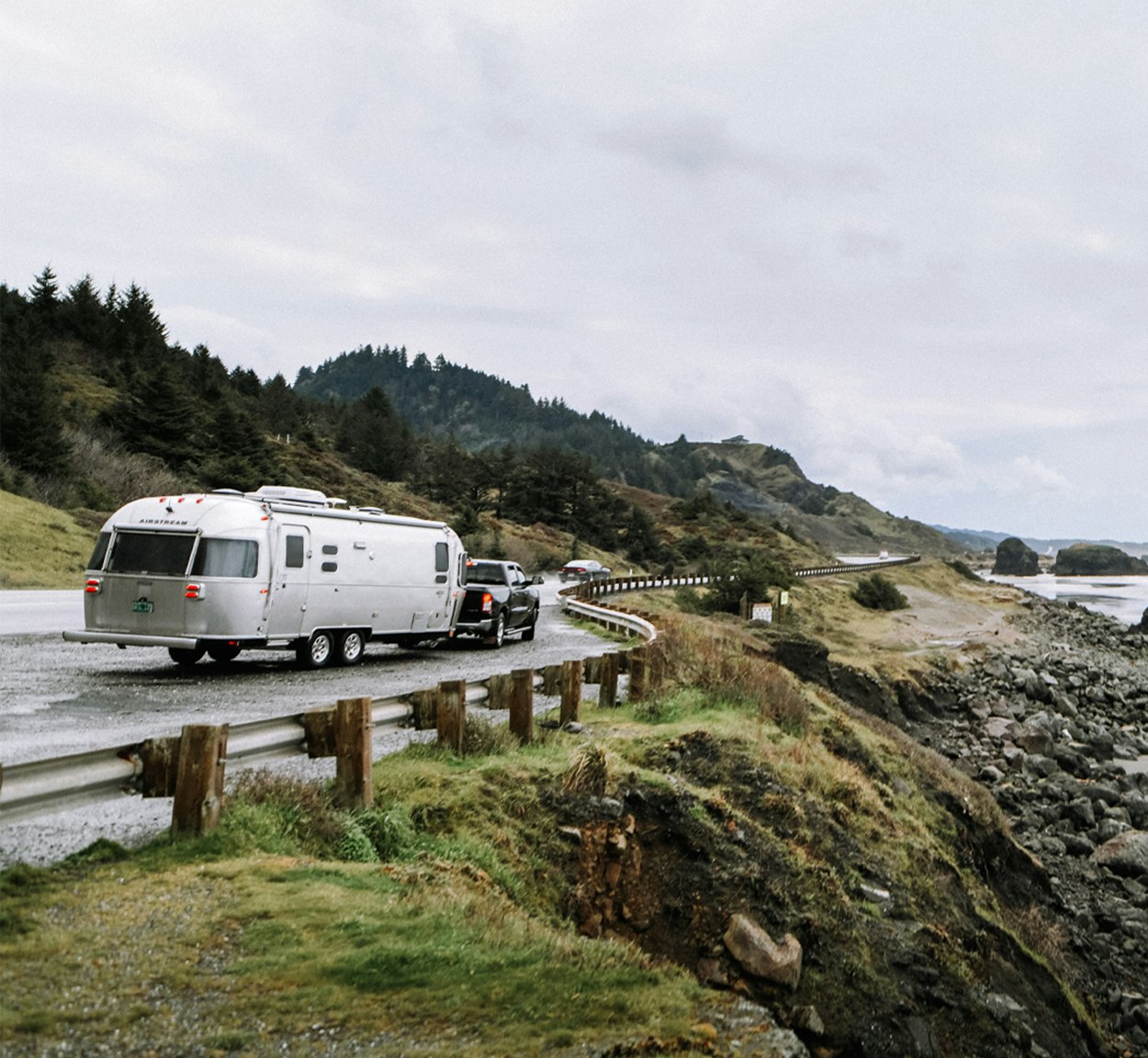 Choosing the Right Airstream Travel Trailer
Find the right Airstream to serve as your personal magic carpet. Four Ambassadors will share their real-world experience and insights gleaned from their own journeys to help you discover which Airstream fits your personal travel style.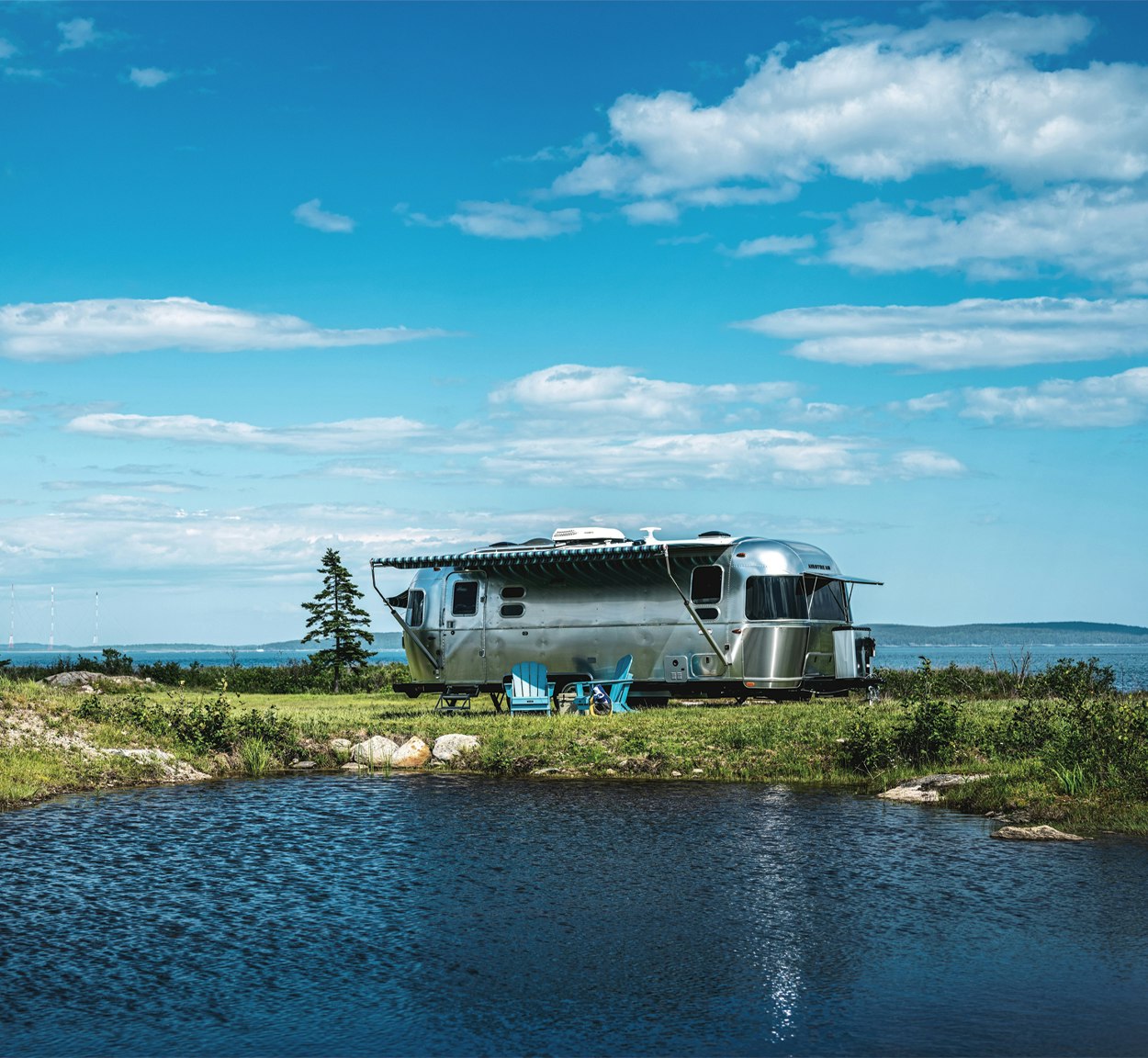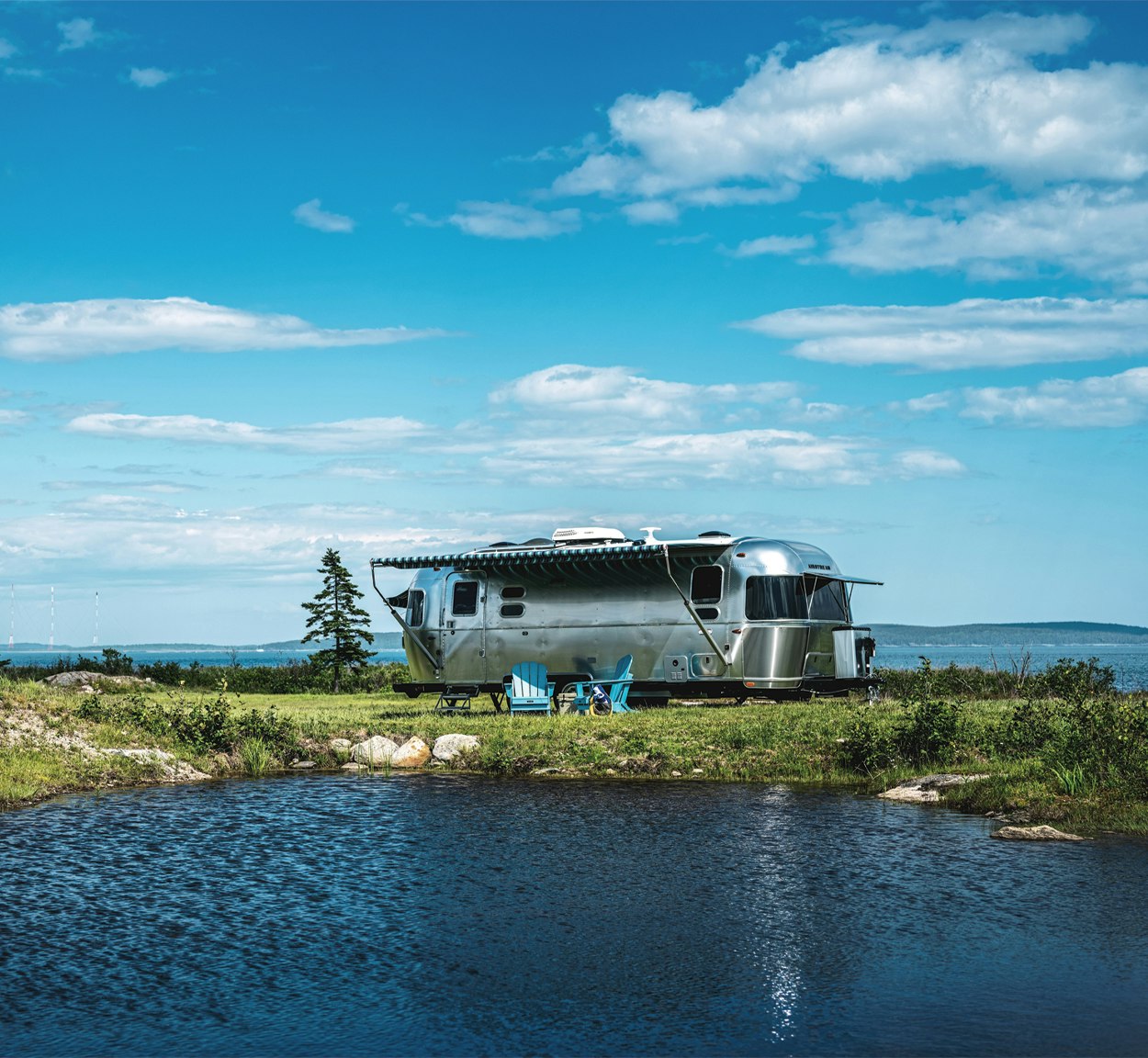 Favorite Destinations to Go in Your Airstream
You joined the Airstream life because, at heart, you are an adventurer and explorer. Broaden your adventure horizons by learning about four ambassadors' favorite destinations across the U.S.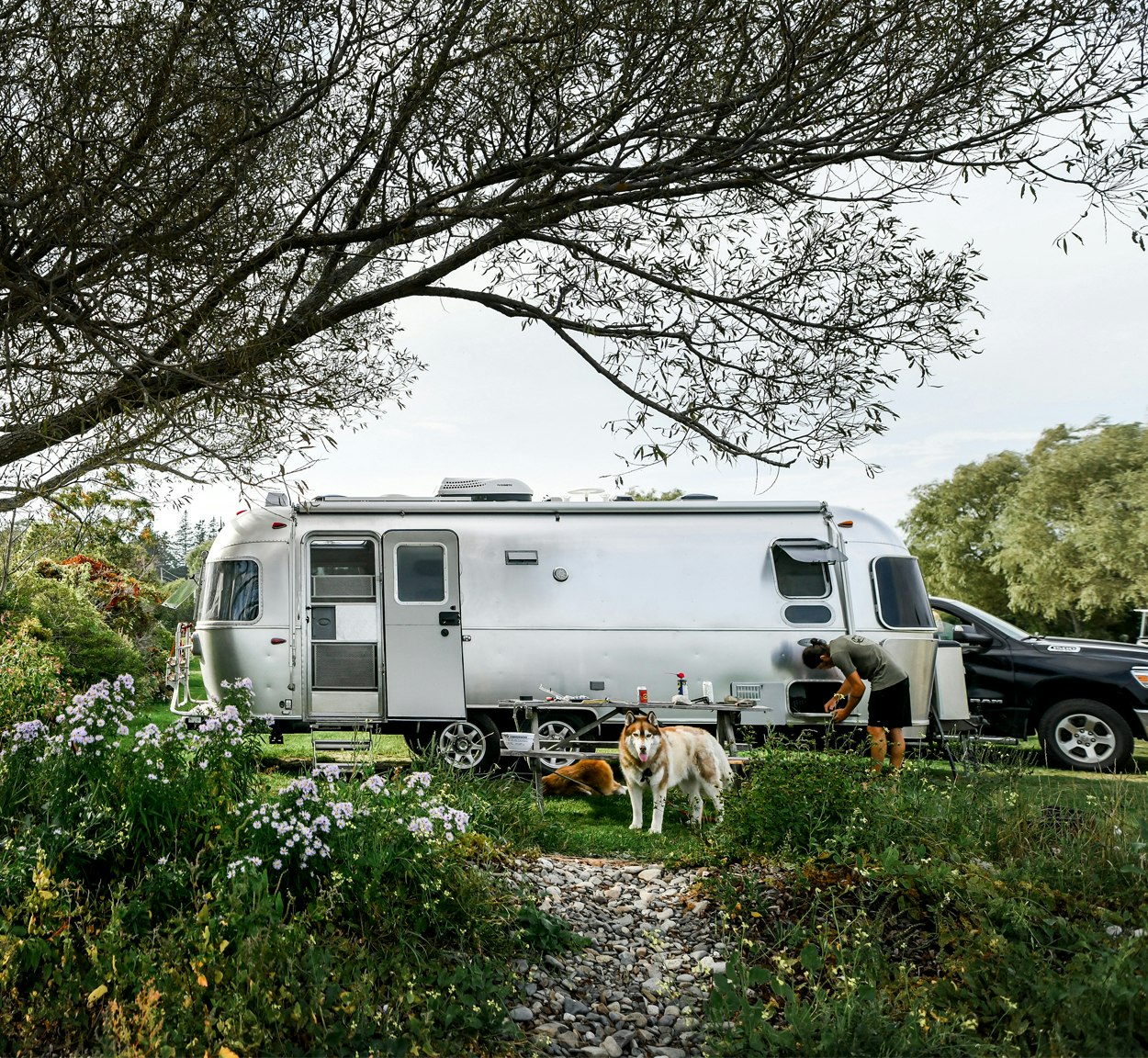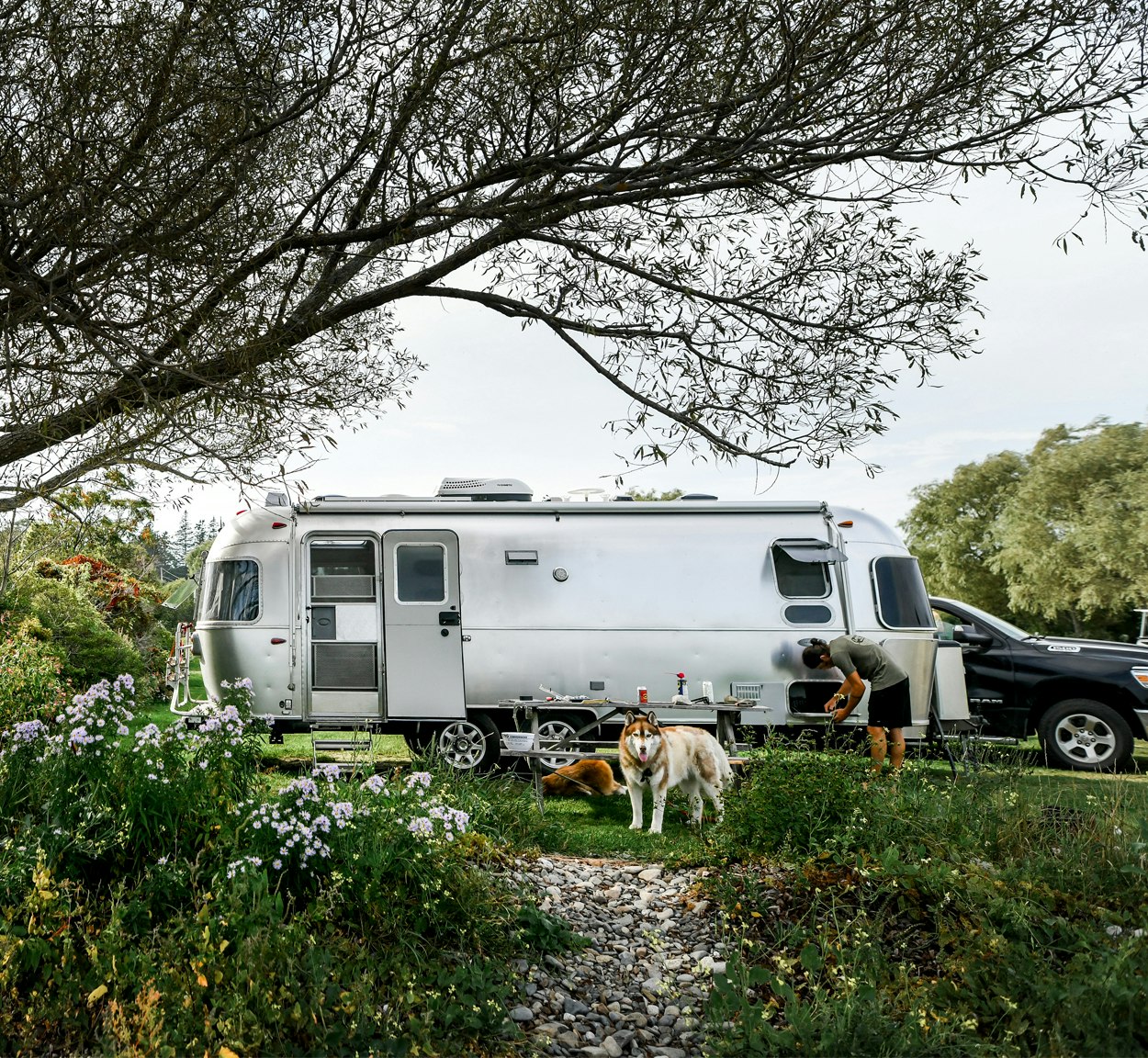 Planning for the Upcoming Airstream Season
Planning your spring and summer Airstream trips ahead of time will give you something really fun to look forward to and also improve your chances of booking the perfect spot at your favorite destinations. On this episode, two real owners will share their top tips for effective travel and camp planning.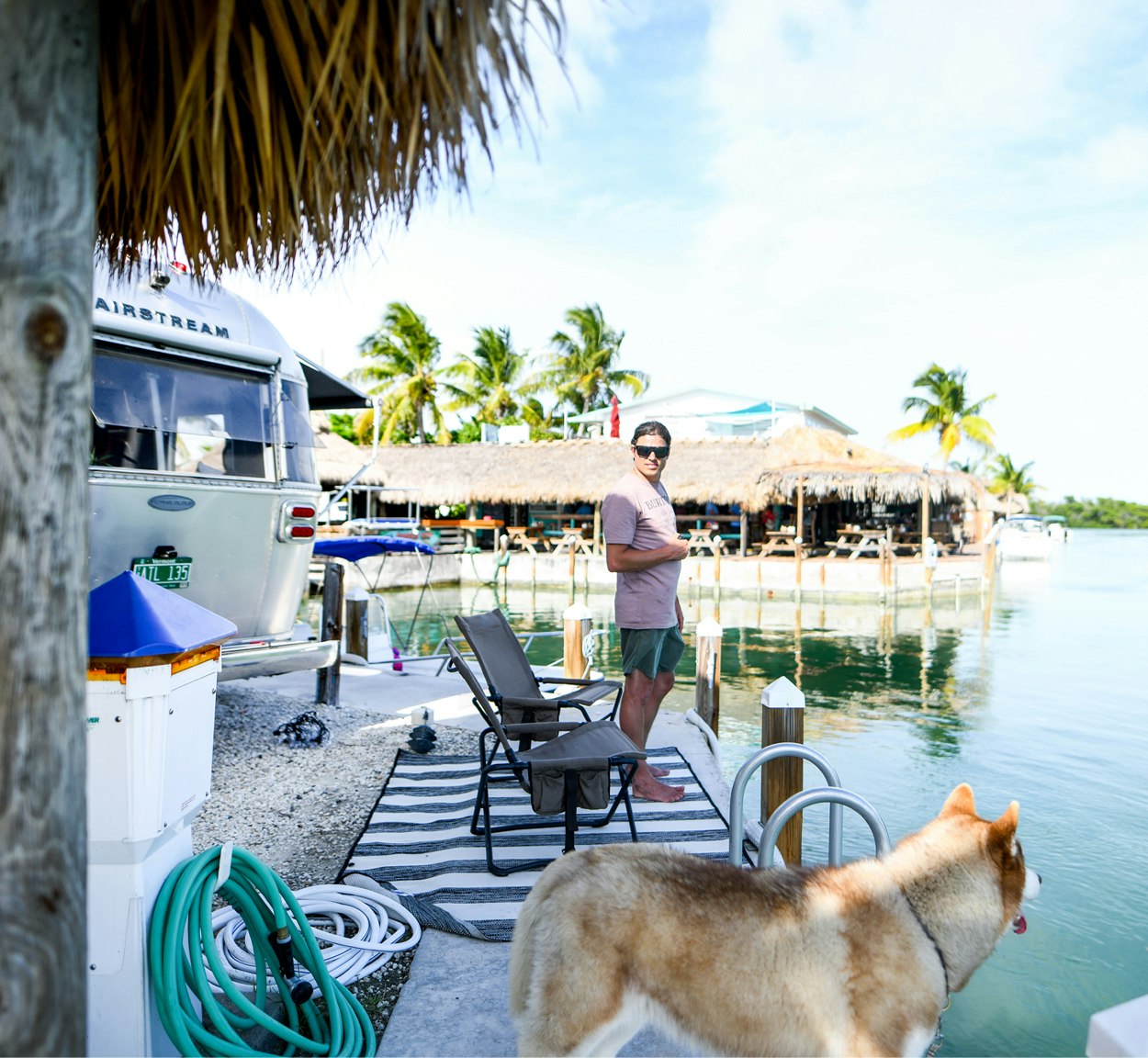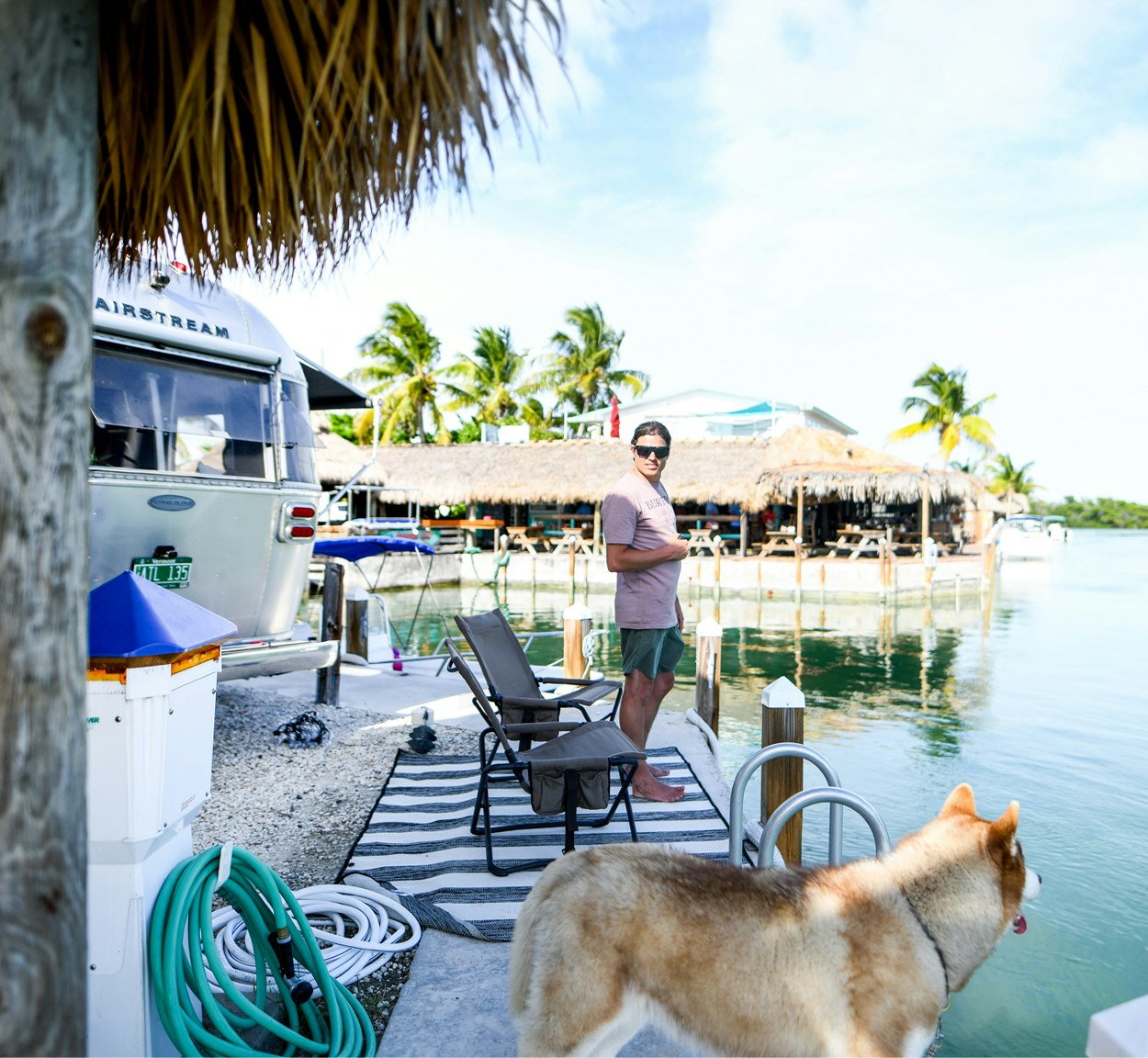 How to Set Up Your Airstream Travel Trailer Campsite
The driving is done, and you're ready for fun. But first things first — you gotta set up camp. On the next episode, Basecamp owner Ryan Ponto will offer new Airstreamers a primer on how to create a campsite that maximizes everything from the view to all the essentials you'll need.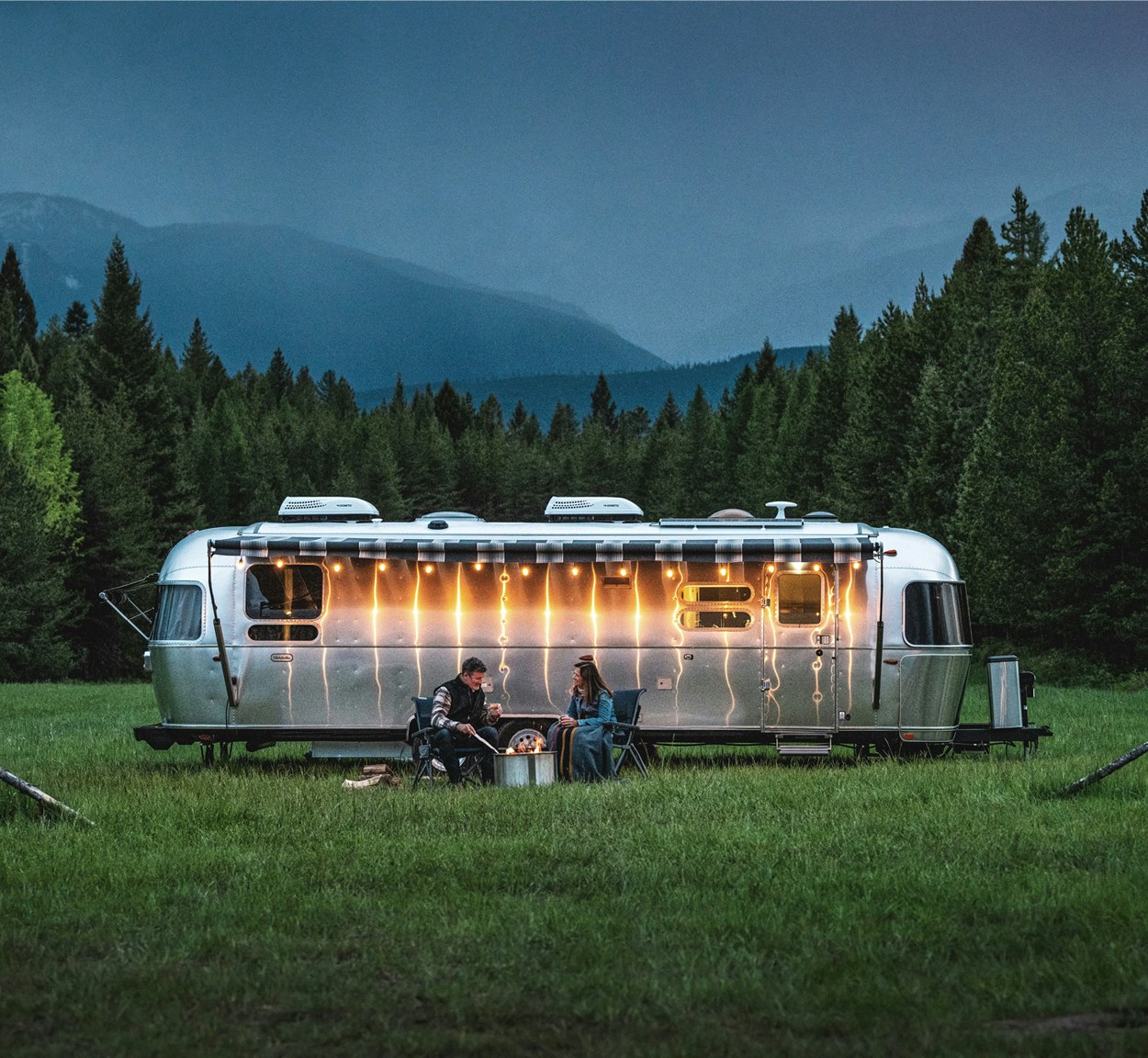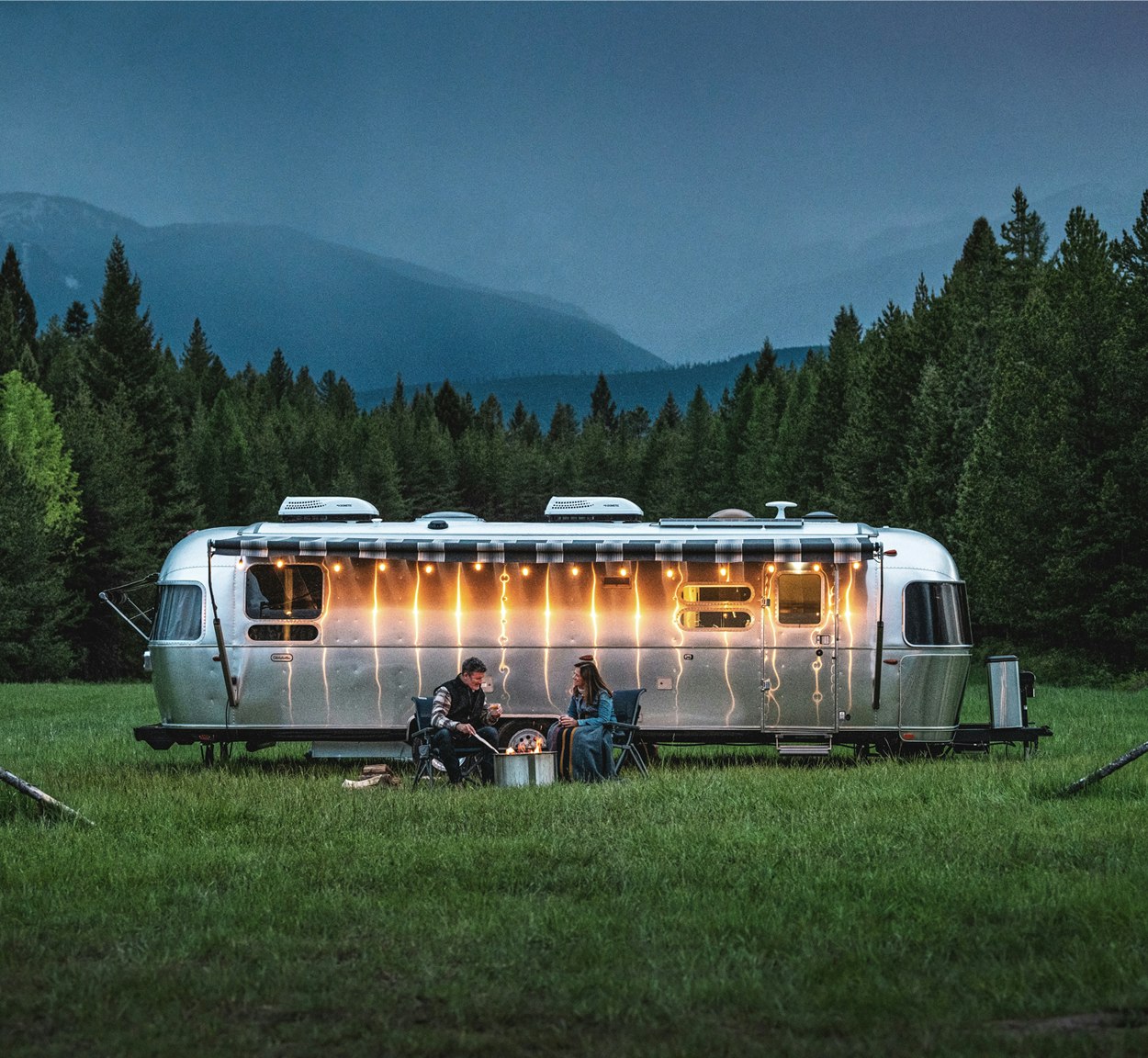 Saving Power, Adding Adventure
Ronnie Dennis, an Airstream owner who knows Silver Bullet wiring like a doctor knows arteries, will share his insights on how to best conserve battery power. Virtually every system that touches electricity will come into this informative discussion.